Friends of the Earth Penguin
Penguins are both adored and revered, and the cute but tough Adélie is no exception! £30 from every sale of our Adélie Penguin Necklace will be donated to Friends of the Earth.
Humble Beginnings
The Humble Beginnings collection sees Alex and our design team celebrate the resilience and wonder of nature found in stark urban spaces.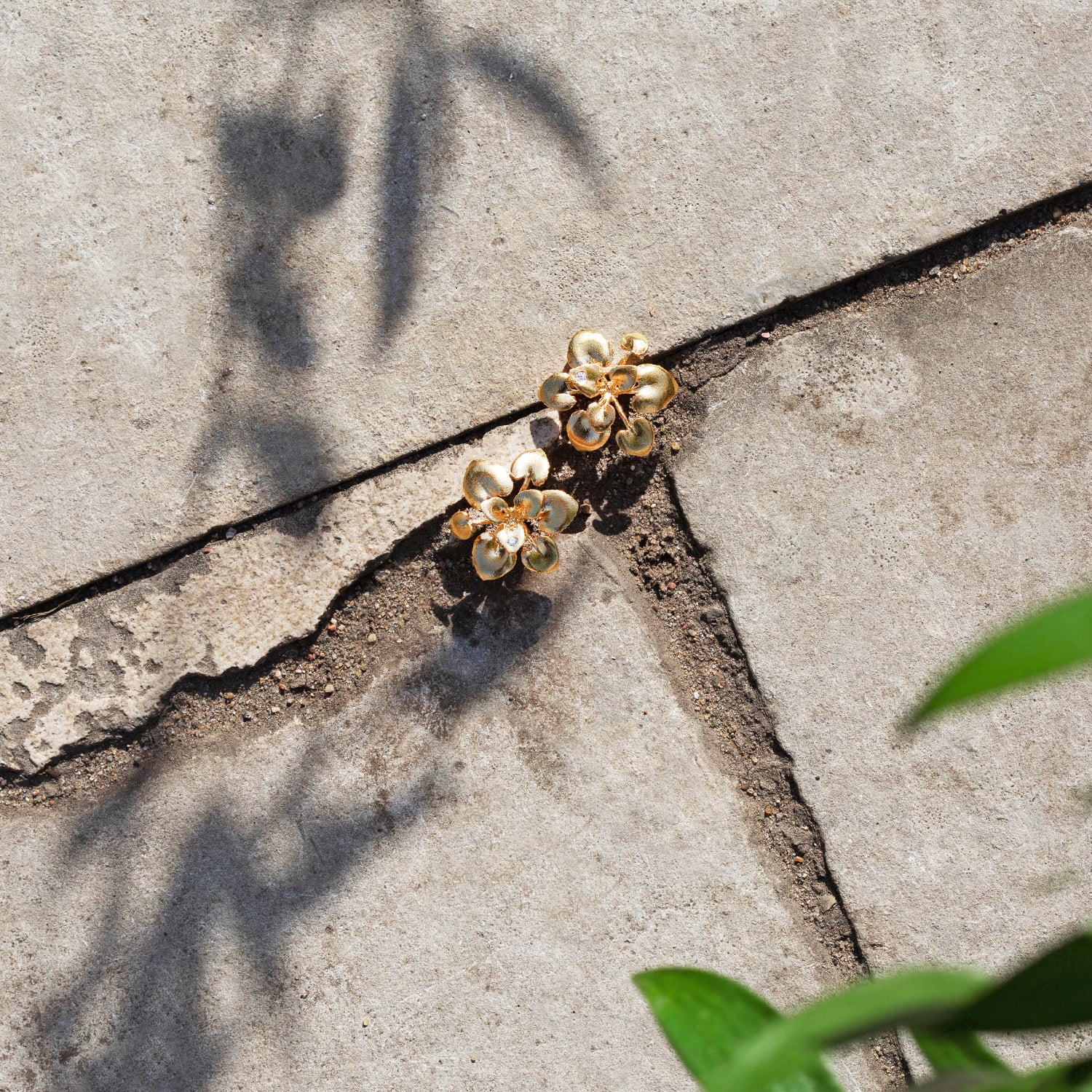 Earth Day 2022
Carbon Footprint Mission
Each year, on April 2022, we celebrate Earth Day. Worldwide, this is an incredible day of action, encouraging everyone to protect the planet and choose a prosperous and sustainable future.
The natural world is Alex's biggest source of inspiration and as a brand, we have always been committed to working ethically and sourcing materials with as little impact on the environment as possible. This is why we have taken ownership of our Carbon Footprint and are on a mission to reduce emissions year on year. Moreover, Fairmined Gold is also part of our ongoing mission to improve our environmental and social responsibility within our business and the wider jewellery industry.