A Message from

Alex
and The Team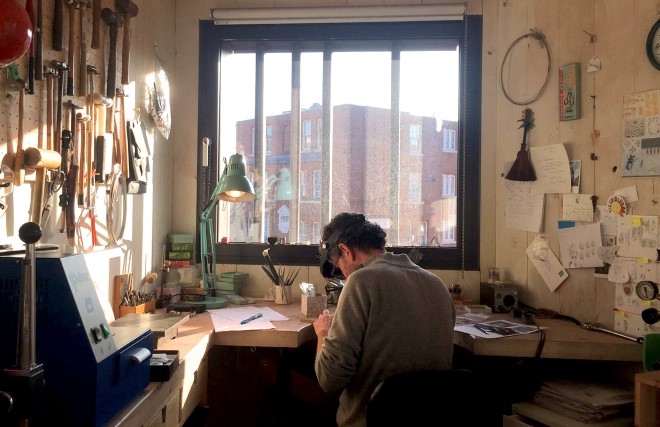 Dear Customers, Friends, Fans and Followers,
Firstly we must thank you for your support over the last year. As you can imagine it has not been without its challenges, but we have been truly touched by your stories of the meaning, sentiment and pleasure our jewellery can bring.

Recent events have seen the prices of gold and silver soar to an all time high, meaning a significant increase to our costs, and a considered re-adjustment to our prices. The decision to re-evaluate our prices is never an easy one and we always try to absorb any industry increases to maintain our prices as long as we possibly can.
We will always be open, honest and transparent about such changes, and we hope you can understand the reasons why. We take every opportunity to maintain ethical and sustainable production standards, quality craftsmanship and customer care. We are dedicated to ensuring Alex Monroe Jewellery will be forever manufactured in the UK, and these values are reflected in the way our jewellery is priced.

We remain optimistic for the future, committed to our environmental efforts, charity partnerships and working towards inclusivity in our industry. The year ahead is brimming with gorgeous new collections, collaborations and celebrations, and, very best of all, we can't wait to reopen the doors of our two London Boutiques and welcome you back in person!

We are truly grateful for your ongoing support. If you have any questions at all, please don't be afraid to reach out to our Customer Care team here.

Warmest Regards,

Alex and all of the AM team