Spring Halo Wreath Drop Earrings with Responsibly sourced Purple Sapphires
Inspired by the violet flower, our Spring Halo Wreath Drop Earrings have been reimagined as 'Limited Editions', set with responsibly sourced Madagascan sapphires in purple hues.
Secure Payments
We use a secure payment gateway and never store individual payment details.
Handmade in England
Every piece of Alex Monroe Jewellery is handmade in England by our team of expert jewellers and craftspeople.
Free UK Delivery & Returns
Product Description
These Limited Edition Spring Halo Wreath Drop Earrings have been handmade from 18ct solid yellow gold. Each stud features a 'halo' of sparkling white diamonds, detailed with a single violet flower, with an intricate wreath of violet flowers suspended beneath.
The purple sapphires in these earrings are Wennick-Lefevre sapphires. Responsibly sourced from Madagascar, these special stones are completely natural, meaning they have not undergone conventional industrial heat treatment to intensify or alter their natural hue. Their exquisite colour profiles are exactly as they were taken from the ground, with a tree is planted for every W-L stone sold.
Whilst the colour of each stone is complimentary, please note they are not an exact match due to the unique and complex colour profiles found in natural stones.
Diamonds
G VS1, 0.24ct total
Just like you, our beautiful jewellery does need to be looked after.
We have compiled a list of hints and tips for you on how to care for your Alex Monroe jewellery, so it will look as lovely as the day you received it. Many customers continue to enjoy wearing their Alex Monroe jewellery after owning it for 25 years!
We also provide a full repair and re-conditioning service for all Alex Monroe jewellery. If your jewellery is damaged or just needs a little TLC, then please get in touch to receive a quote.
More information on how to care for your jewellery or how to get in touch regarding a repair or re-conditioning, can be found on our Jewellery Care page.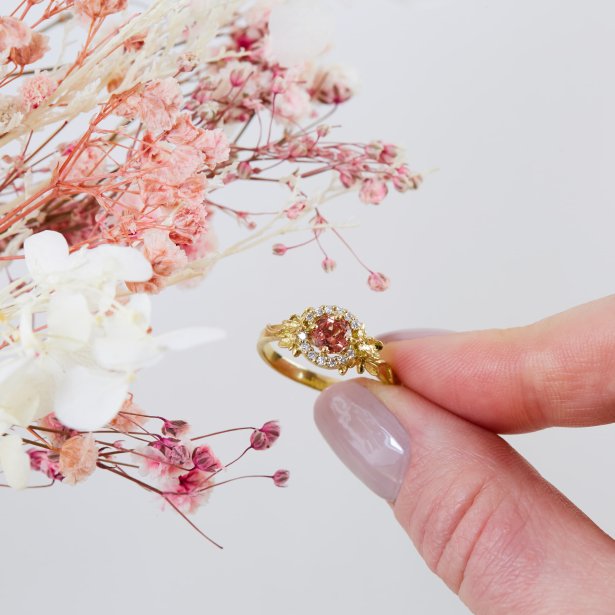 18ct Gold
Limited Edition
A selection of our existing 18ct gold fine jewellery styles conventionally detailed with diamonds, reimagined as 'Limited Editions', set with responsibly sourced precious gemstones in a stunning spectrum of colours!
Limited Edition Collection
Unique Pieces
One of a Kind
Completely unique designs in Alex's signature natural style, intricately handmade by our Bespoke team in 18ct solid gold, set with responsibly sourced precious gemstones. Every One of a Kind treasure comes with a special certificate of authenticity.
Shop One of a Kind Jewellery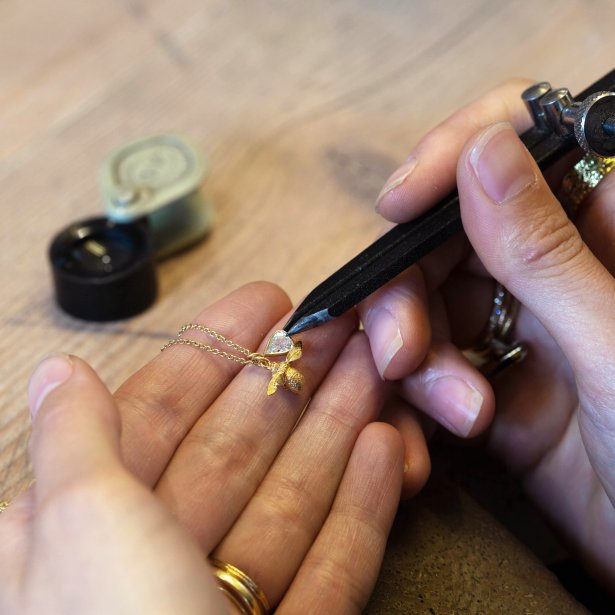 Bespoke by Alex Monroe
We have been hand making jewellery for our customers for over 30 years and our Bespoke team is expertly placed to bring your ideas to life as a unique and personal piece of Alex Monroe jewellery. Click through the link below to find out more about our Bespoke service and make an enquiry.
Discover our Bespoke Service