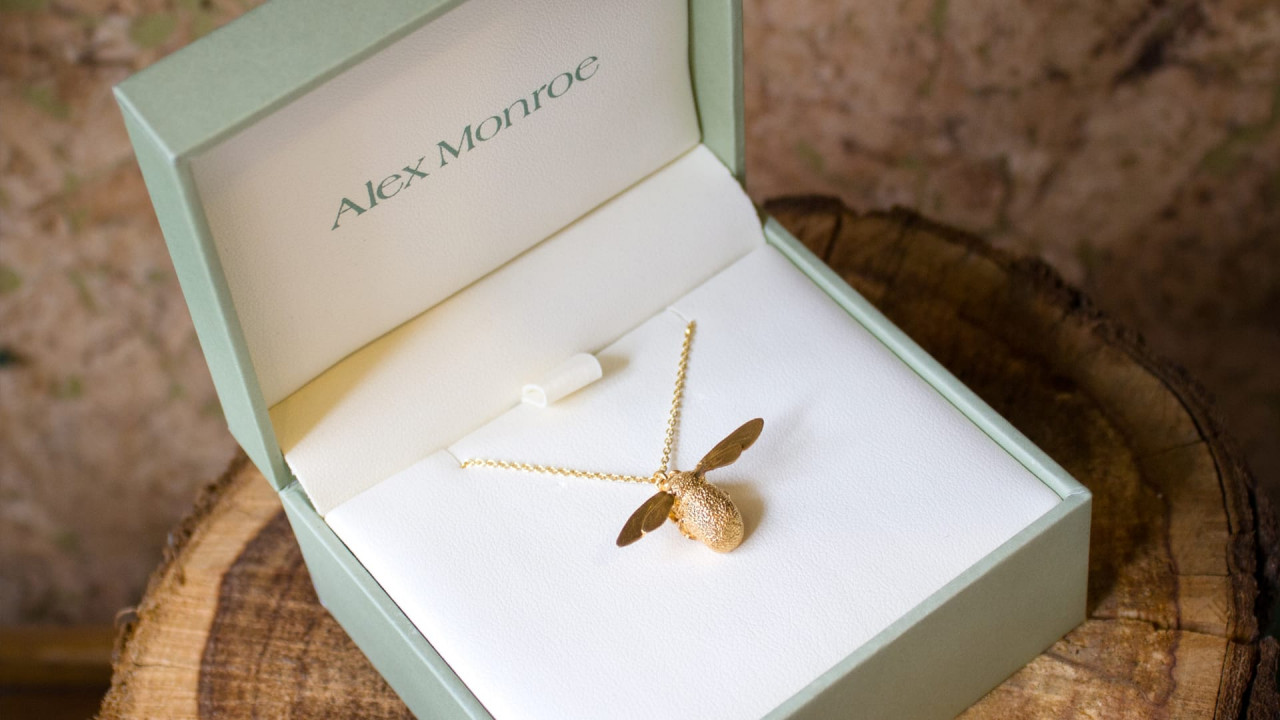 The Symbolic Bee
2018 was a very special year here at Alex Monroe - the 10th Birthday of our beloved Bumblebee necklace.
The bee represents a whole array of thoughts and emotions for me; Feminine strength, beauty, vulnerability, the Renaissance idea of the inevitable pain of love, community. There is a nostalgic Britishness to the bee, Beatrix Potter and the cottage country garden. And then of course there is the environmental role of bees, pollinating the world's food while under constant threat from pollution. There is so much symbolism in my bee… I can see most of what I was after, and I hope people who buy or wear one might see just a little bit of my inspiration in their bee, and of course, they will have their own ideas about what their bee means to them too!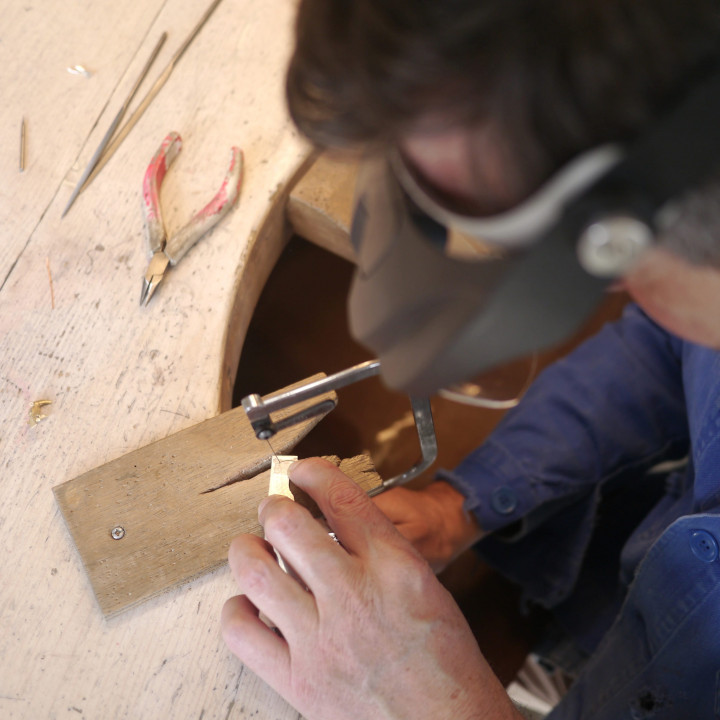 Alex's Earlier Years
For the first 20 years as a jewellery designer my designs were really popular overseas. I first did London Fashion Week in the early 90's and immediately Japan and America bought my jewellery. We sold really well across the west coast, and were very popular in Barneys New york. In Japan the brand grew and grew in popularity, and it got to the point where we had queues of Japanese buyers waiting to see us at Paris Fashion Week.
I was so busy I had no time to look after my British shops properly, and I began to design more and more just for a Japanese customer.
The Inspiration
I went to an exhibition of Lucas Cranach paintings. He painted Adam and Eve (made famous by the tv show Desperate Housewives). My favourite painting of his was Cupid complaining to Venus, where Cupid is being stung by bees after stealing some honey. The bee represents the inevitable pain of love. I became interested in the symbolism of bees in our culture and designed a collection called Original Sin which was all based around the bee.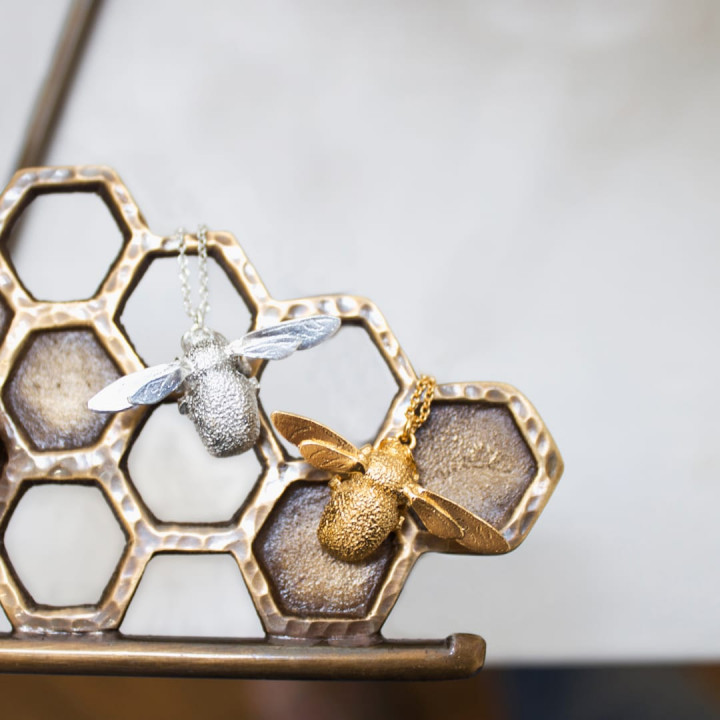 The Conclusion
I had several attempts at making the bee, I wanted it to represent female strength, and a vulnerability. And of course, the bittersweet nature of love. My classic bee achieved what I wanted, and to my great relief, it was an immediate hit with UK buyers at London Fashion Week, where I first showed the collection.
We soon became the best selling brand at Liberty, and shops all over the UK wanted to stock us. We were on the front cover of all the glossies and celebrities around the world showed off their Bee necklaces.
The collection, Original Sin was my way of coming home, and making something specially for our British customers.