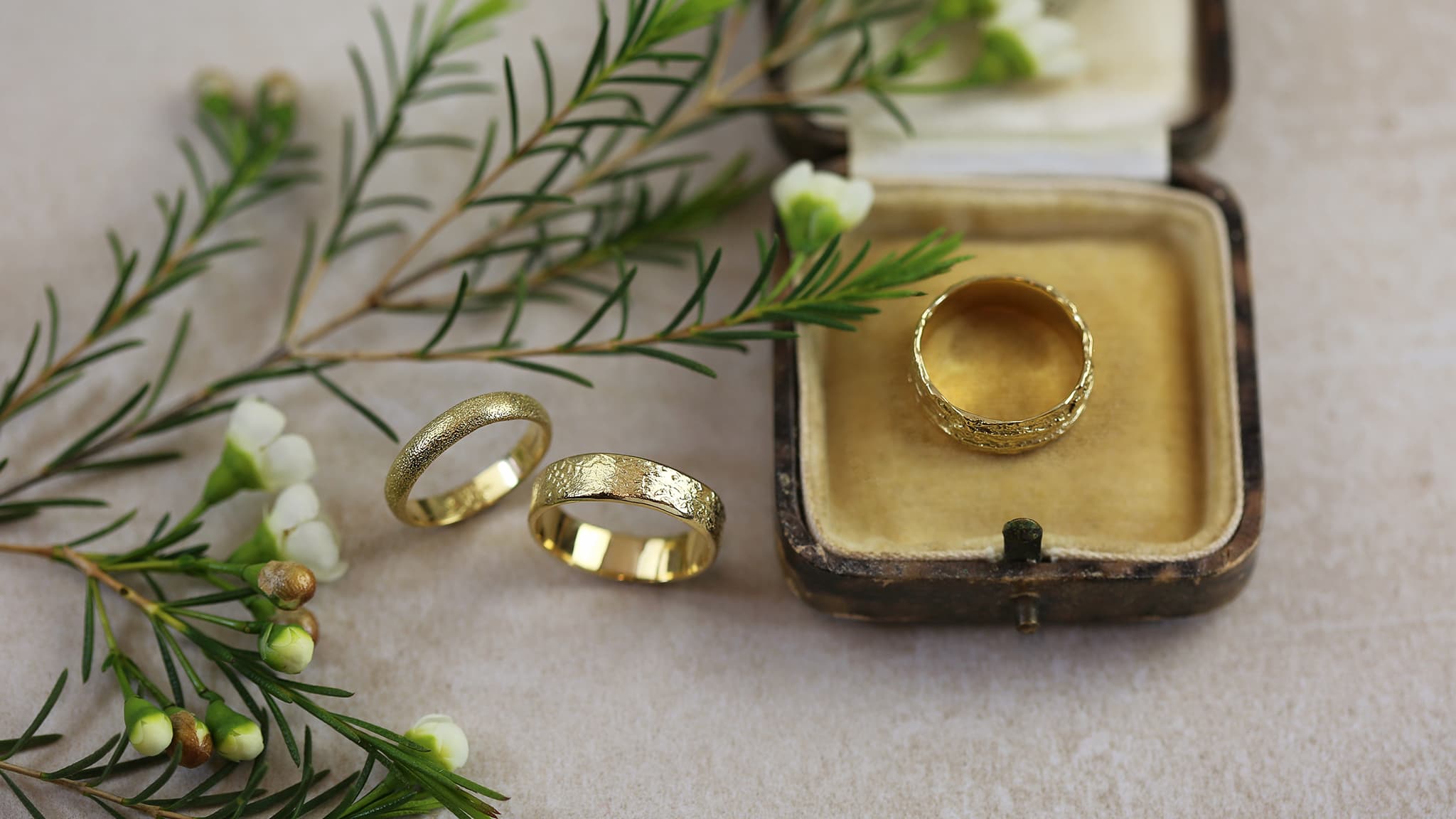 Getting the Perfect Ring Size
One of the trickiest things when it comes to buying a ring (particularly online) is knowing your ring size! However there are a few things you can do to find out, and hopefully never forget!
Visit our London Boutiques
(Or your local jeweller!)
At our two London Boutiques, we hold our whole range of ring sample sizes so you can pop in, try them on and find which feels right for you. If you already own a ring that fits you perfectly, we can also measure that to gauge your finger size!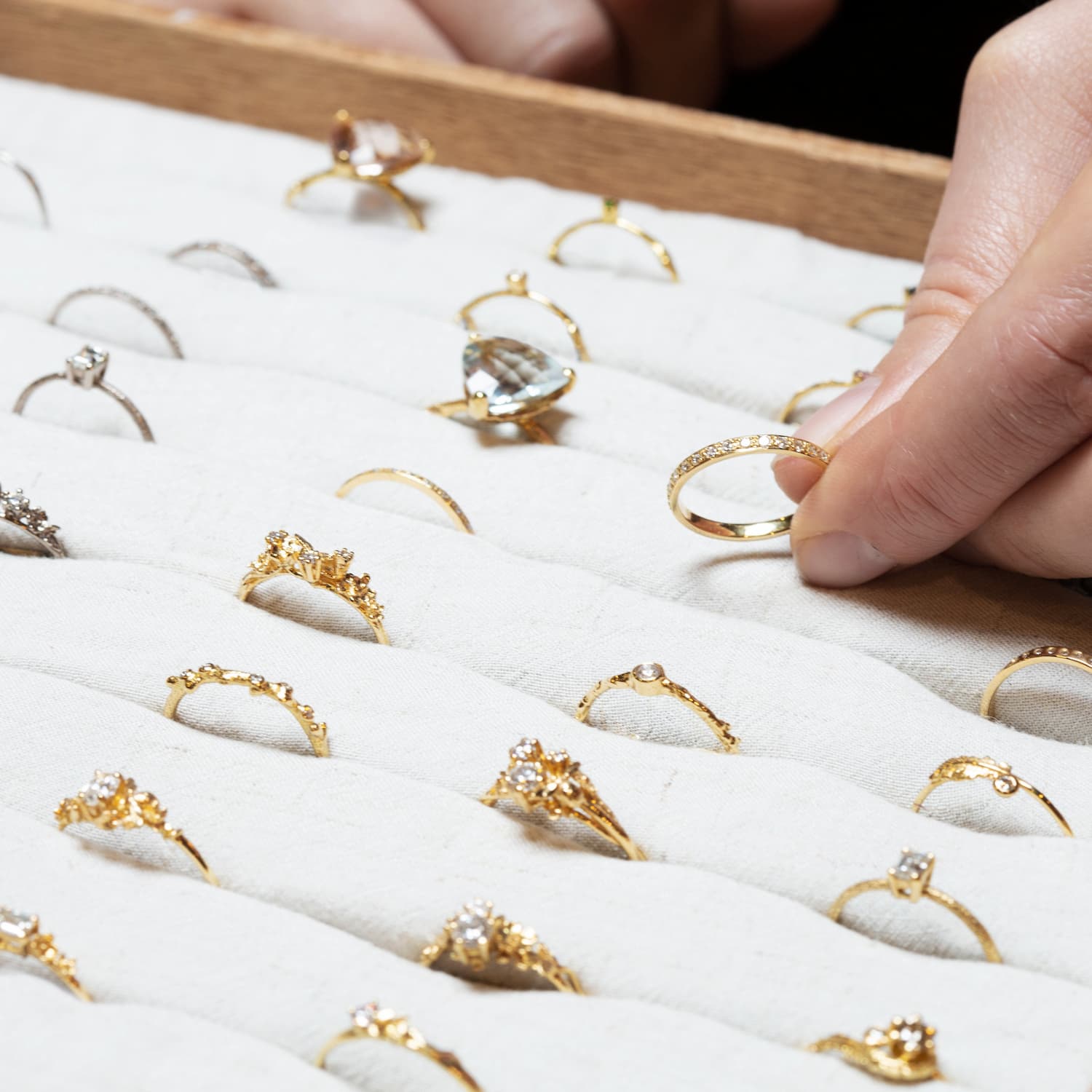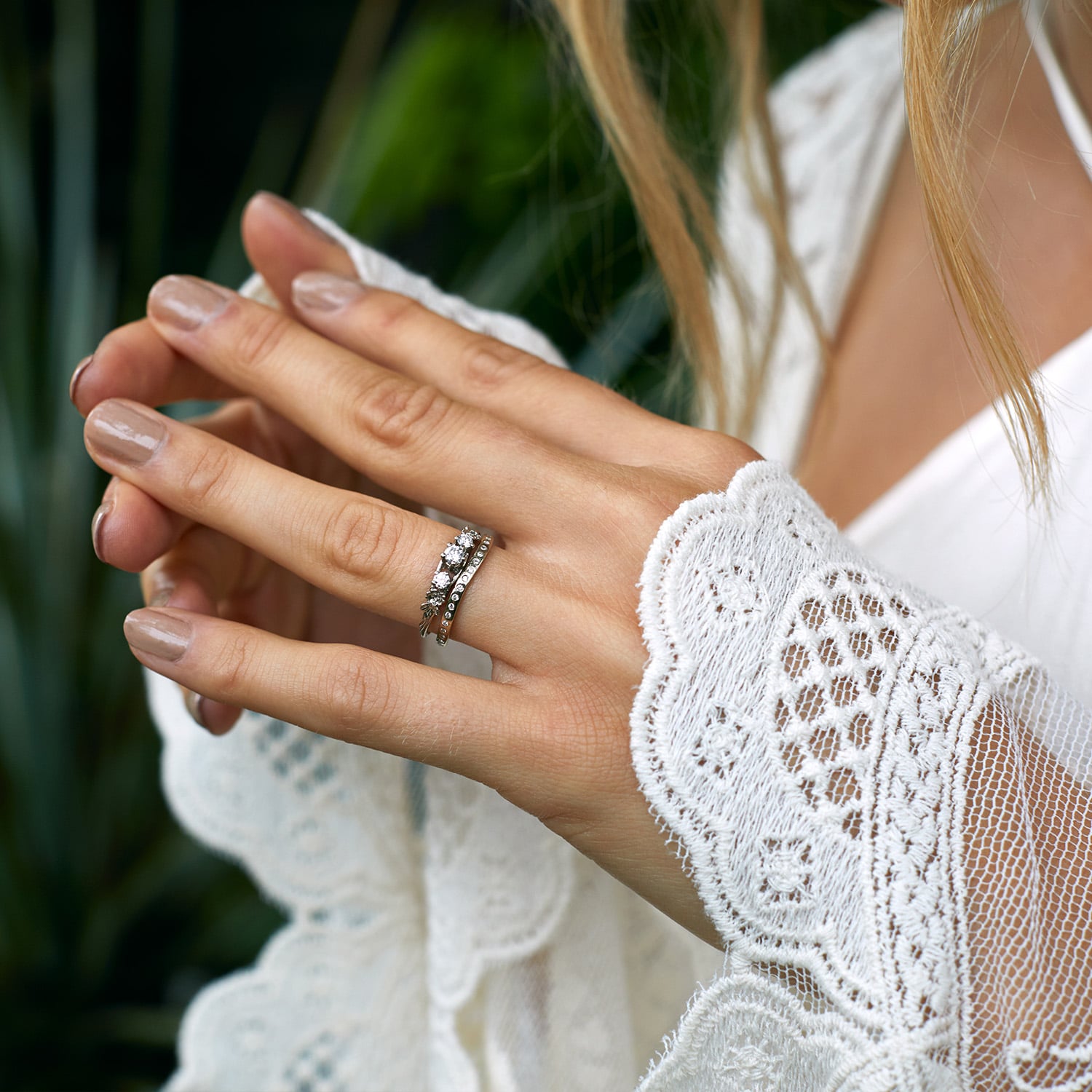 A Few Top Tips
• We define perfect fit as a little wiggle room, without easily sliding off your finger.
• Fingers tend to swell and shrink in hot and cold weather. Try to measure your chosen finger at different times to find your perfect fit.
• Wider rings always have a tighter fit so consider sizing up!
• It is a much simpler process to size down rather than size up a ring. If you are unsure between two sizes we would always recommend picking the larger of the two.
• If you need to know a loved one's ring size for a surprise, we recommend bringing in a ring they already own to be measured at our London Boutiques or by your local jeweller.
• Where possible, we offer a complimentary resize on all full price 18ct gold ring purchases within the first 6 months of purchase. But please get in touch to discuss resizing any of our rings.