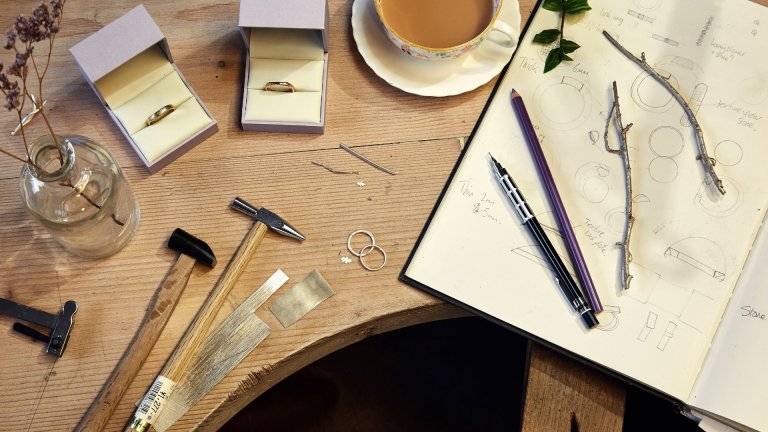 Handmade Jewellery
Made by Hand
Alex and his design team create all original designs by hand in sterling silver. An unusual approach to jewellery making which allows them to achieve our signature detail. When our jewellery goes into production, it is hand-finished by our team of skilled craftspeople in our London workshops, and Birmingham's Jewellery Quarter. We're extremely proud that each and every Alex Monroe treasure is and will forever be handmade in England.
Alex's Original
It all begins with a sketch... but an Alex Monroe design only truly comes to life at the bench when Alex is at his most natural and creative. Taking the time and skill to sculpt his designs straight into sterling silver is what allows Alex to achieve the signature flair and detail we are known and loved for!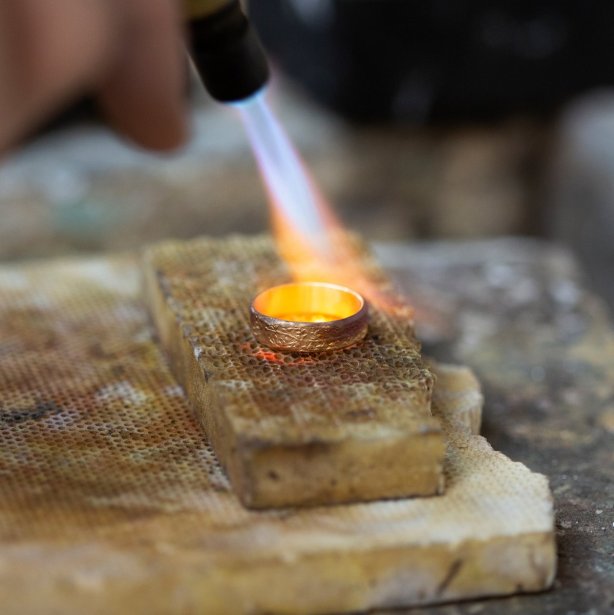 The Making
After Alex has completely finished hand-crafting his original design, this special master begins it's journey to Birmingham to be cast at our trusted partners. Our castings then return to London, where our incredible workshop bees come into their own, hand-finishing every individual piece. From cleaning up and perfecting our castings, soldering individual elements together, hand setting stones and finally, plating, polishing and quality checking. Our production team ensure every piece of Alex Monroe Jewellery is of the highest standard, ready for it's new owner!
The Workshop
With architects for parents, Alex always dreamt of building his very own workshop from the ground up…and this was realised in 2016 with the opening of our Bermondsey Workshop, poetically situated in London's historic centre of industry. Here our team of expert jewellers, hand make and finish each and every piece of Alex Monroe jewellery.
Our Materials
All Alex Monroe main collections are handcrafted in Sterling Silver with the option of a 22ct gold-plated finish. Our precious Fine Jewellery range is made in solid 18ct gold and platinum. We are proud to have a longterm commitment to local manufacturing and ethical practises. We work with long standing partners based in the UK for the casting and plating of our jewellery, and source all stones from trusted and ethical suppliers.
Find out more here