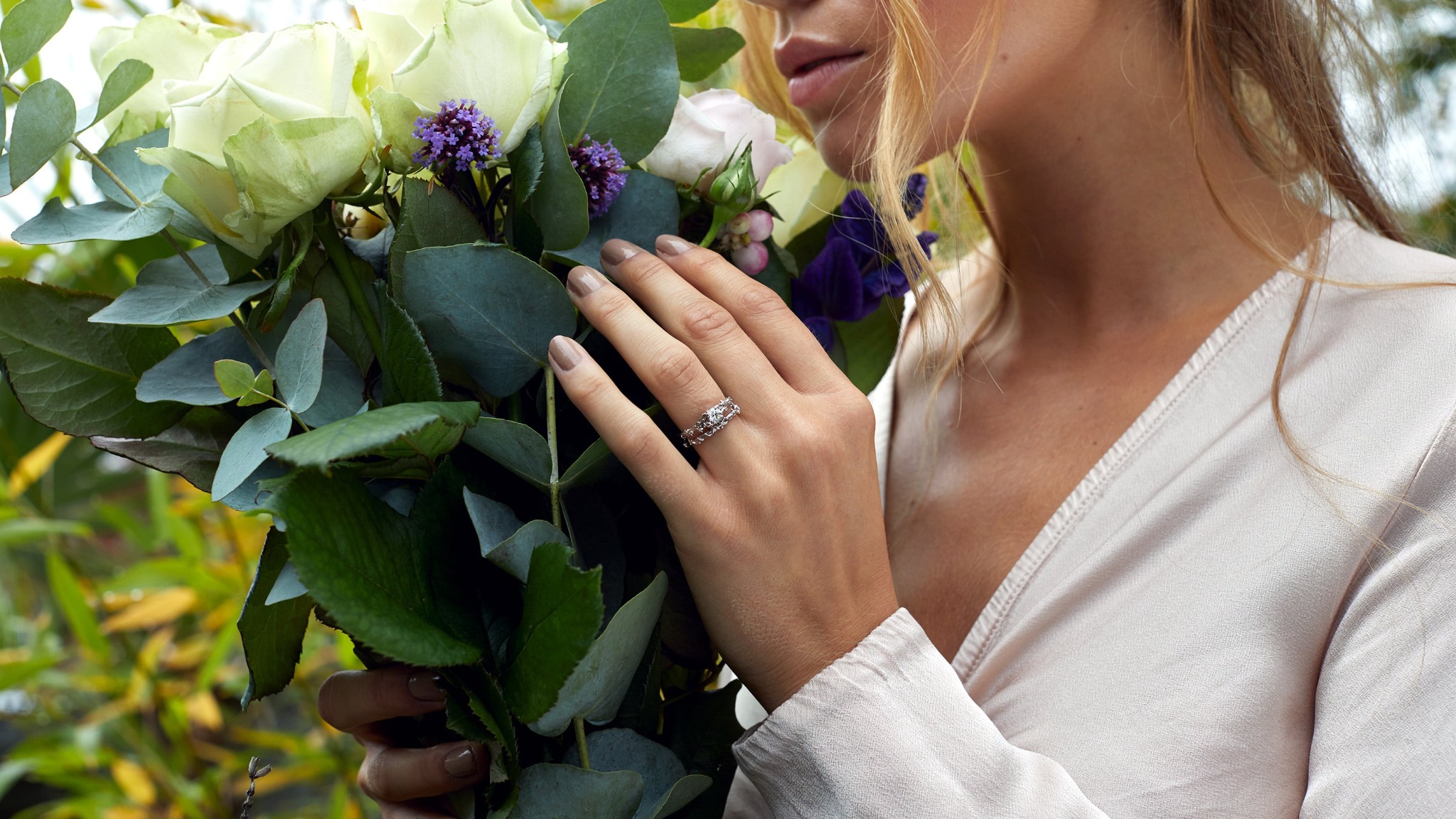 Choosing aWedding Ring
When it comes to choosing the jewellery to exchange on your special day and forever symbolise your partnership, there are a few things to consider - from budgets and styles to metals and any unique requirements. Our wonderful Bespoke and Fine Jewellery manager Susie Ekeland, has made countless Alex Monroe wedding bands for our customers over the years. Read on for her expert advice on how to choose your wedding bands!
Our Signature Style Rings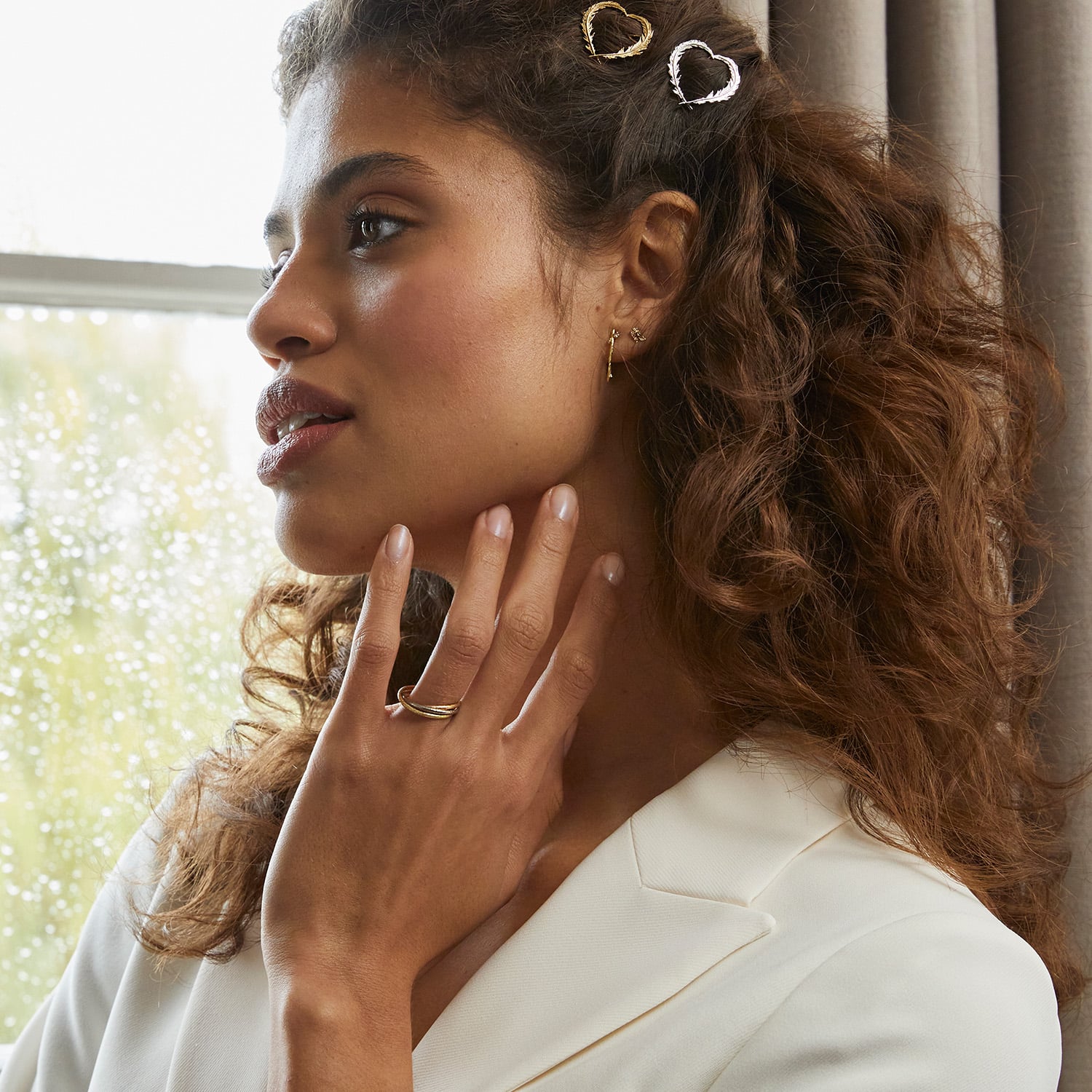 How much do I spend?
Perhaps the most symbolic of all jewellery, your wedding rings will be an integral part of your special day, and every day thereafter. Our best advice around your budget is to be sure to factor in your rings when planning your wedding! We always ensure that our collection has a mix of price points to hopefully suit a wide range of budgets.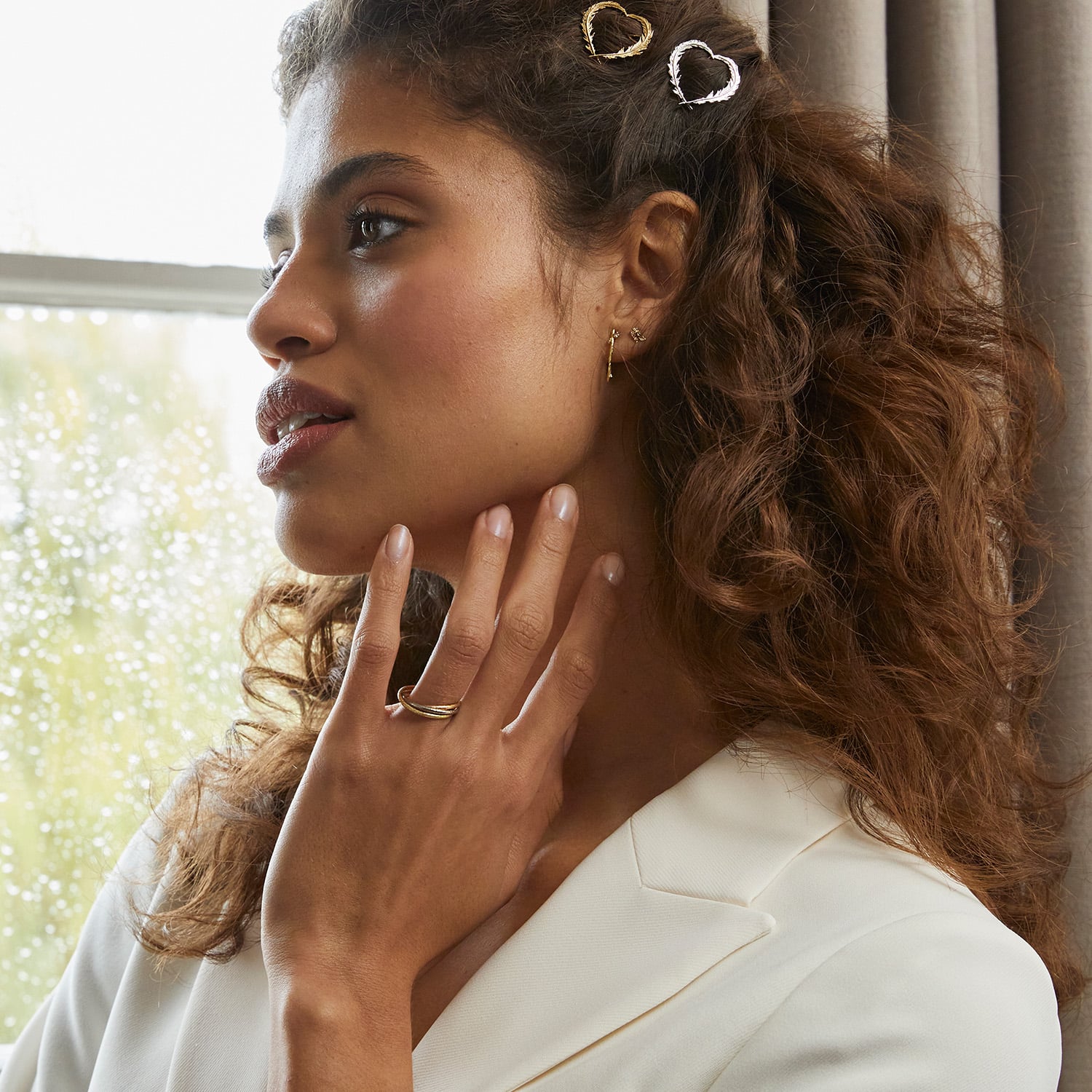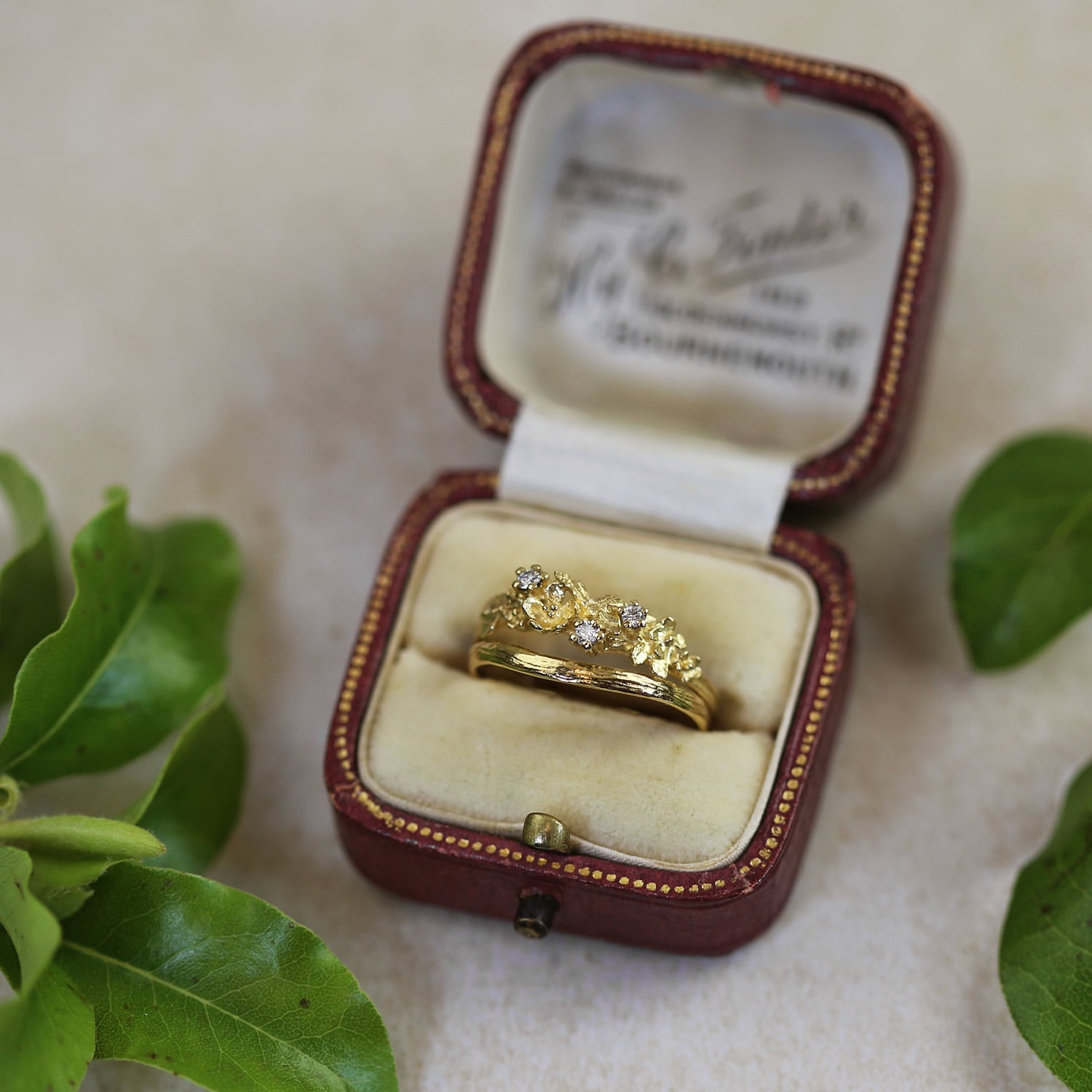 Ring Style
For rings that will have such longevity, the most important factors in your choice are probably ones more of practicality. We would always recommend picking a design to suit your lifestyle, and line of work - bearing in mind things like physical activity.
If you are choosing a band to wear alongside an engagement ring, you will of course want to see how the two designs sit on your finger. In pairing Alex Monroe rings together, the overall effect will always be more organic than precise - and we love seeing our customer's combinations!
If you are choosing a band to wear stand-alone, you will be drawn to what best suits your hand, and how much of an impact you want that band to have. Many couples will choose bands from our collection that have a common design thread, to further tie them together.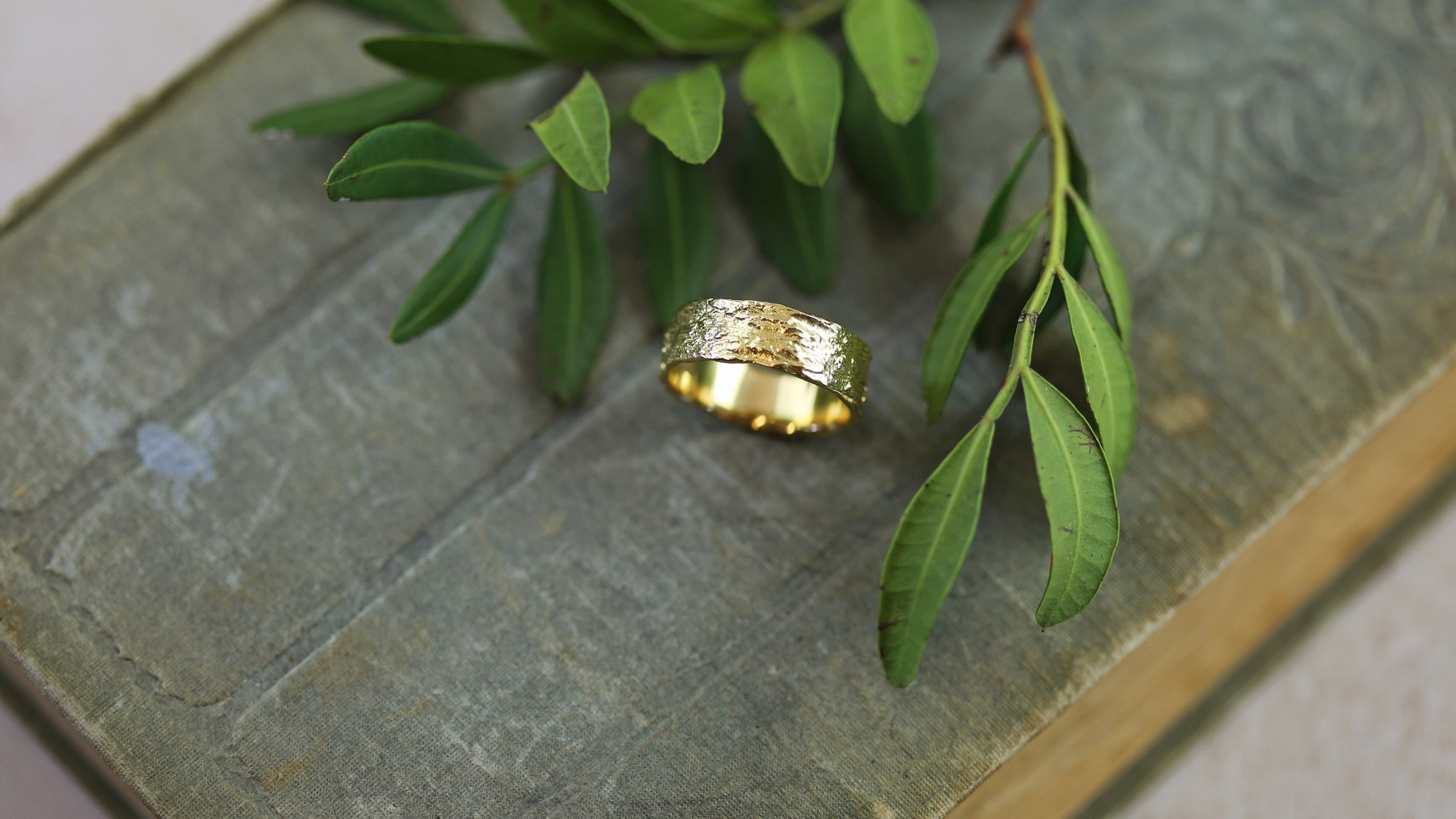 Personal Requirements
We often get requests from those looking for an extra personal touch - and many of our wedding bands can be engraved on the inside, perfect for meaningful dates, short messages and initials.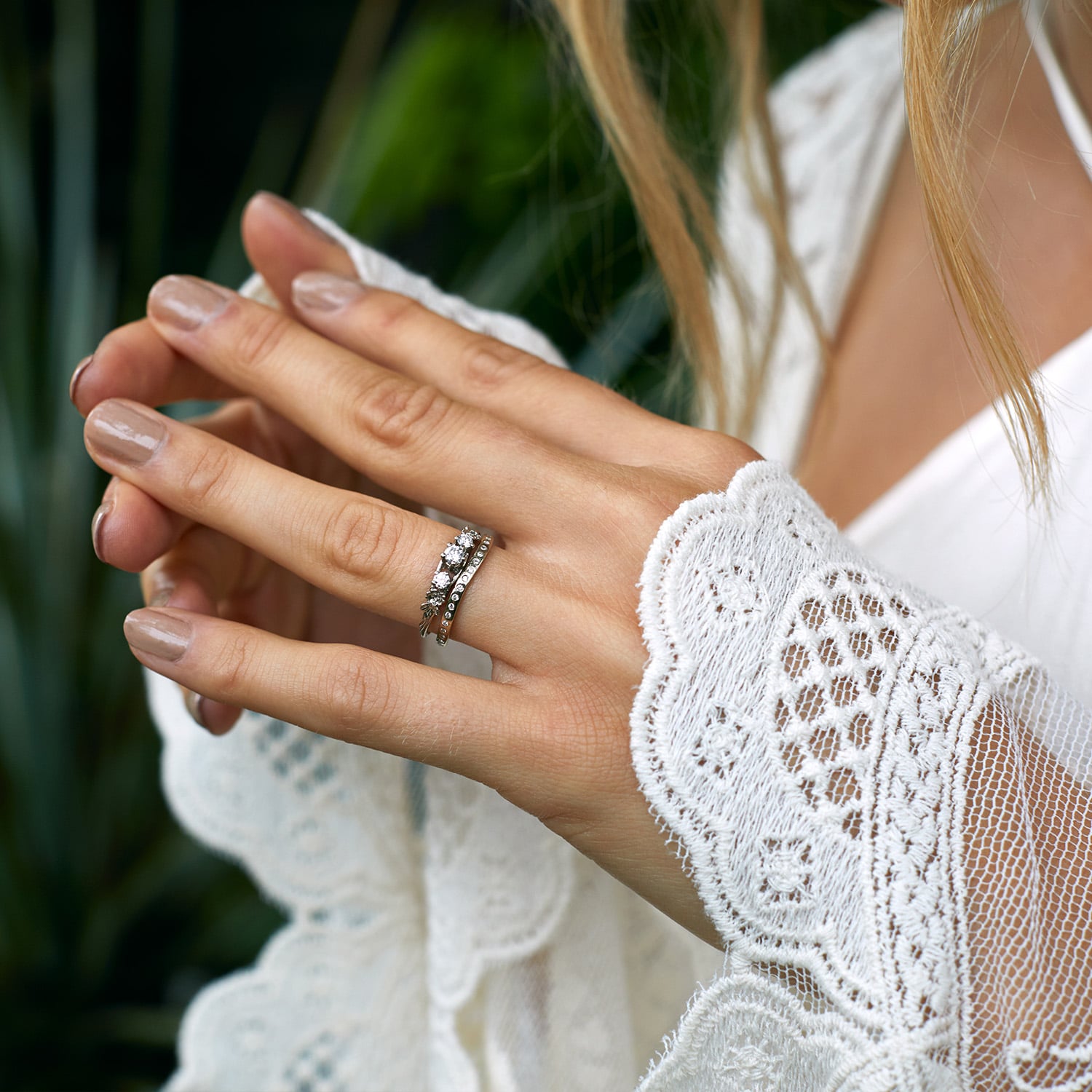 Material
Colour choice will always be personal preference, and our wedding rings are available in 18ct yellow, white and rose gold - which can be mixed for a personalised look. The high purity of 18ct gold means that it is a wonderful metal to work with, allowing us to create such delicate designs - whilst the composition of the metal ensures our pieces remain strong and durable.
We also provide the option to order in Platinum, an extremely tough metal and a popular choice for wedding bands which generally receive constant wear. However, we do advise not mixing platinum and gold for your engagement/wedding bands, as the platinum could be abrasive against the softer gold.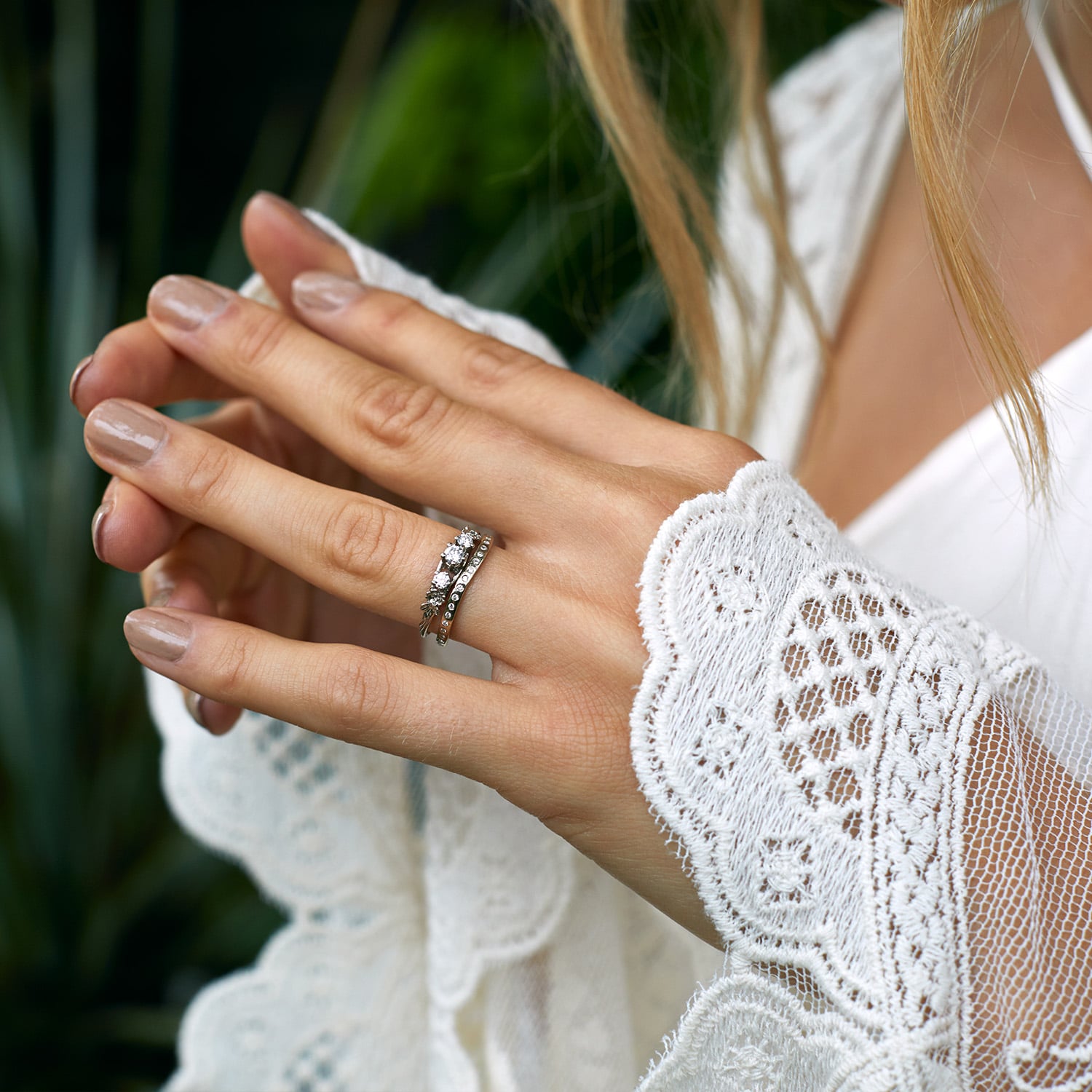 Alex's Favourite Wedding Rings
When imagining an Wedding Ring...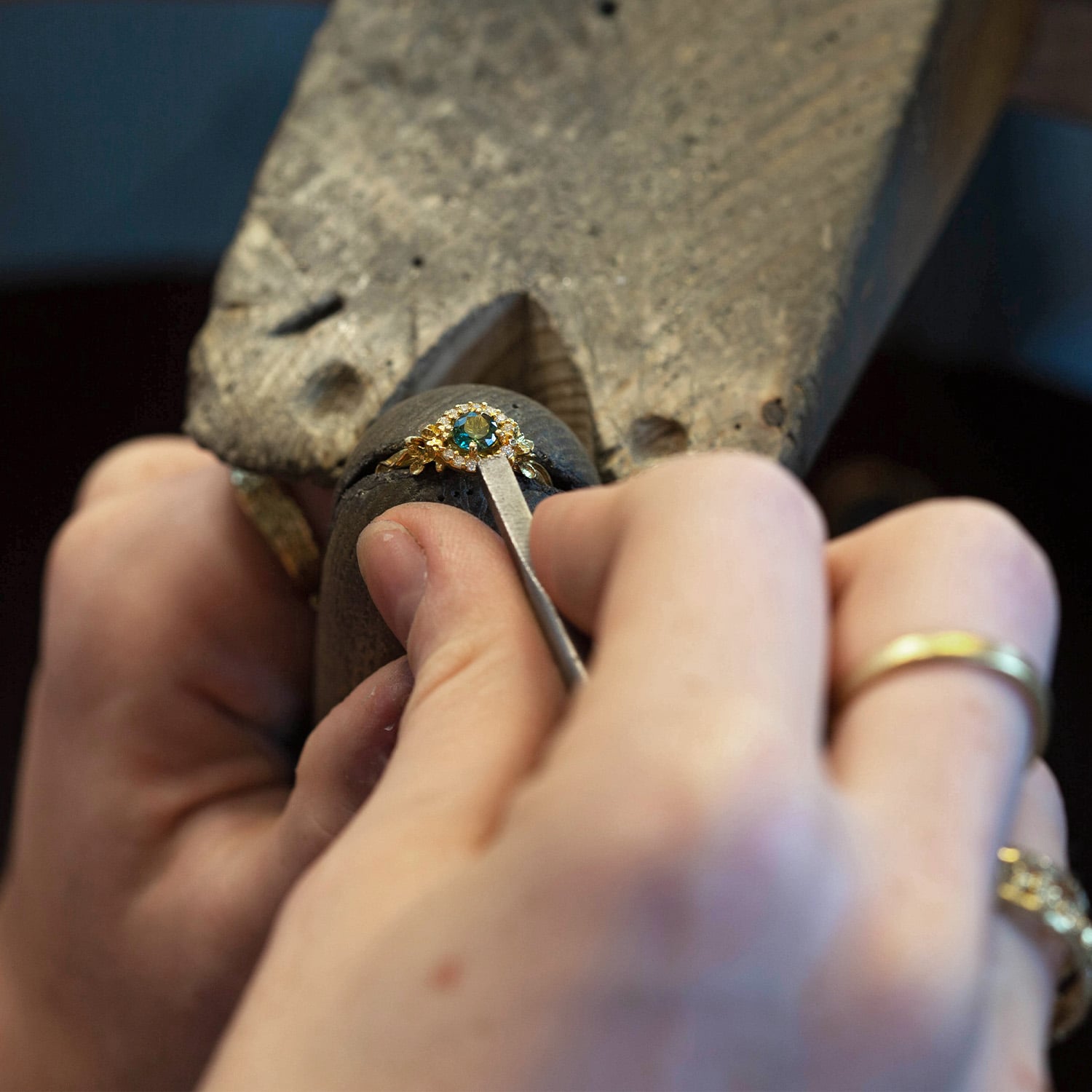 Handmade in England & Ethical
At Alex Monroe, we have been proudly hand making jewellery in England using a mix of traditional and specifically developed techniques, for over 30 years. From the inspiration behind our collections, to how our collections come to life, read on to discover the making process behind every piece of Alex Monroe jewellery.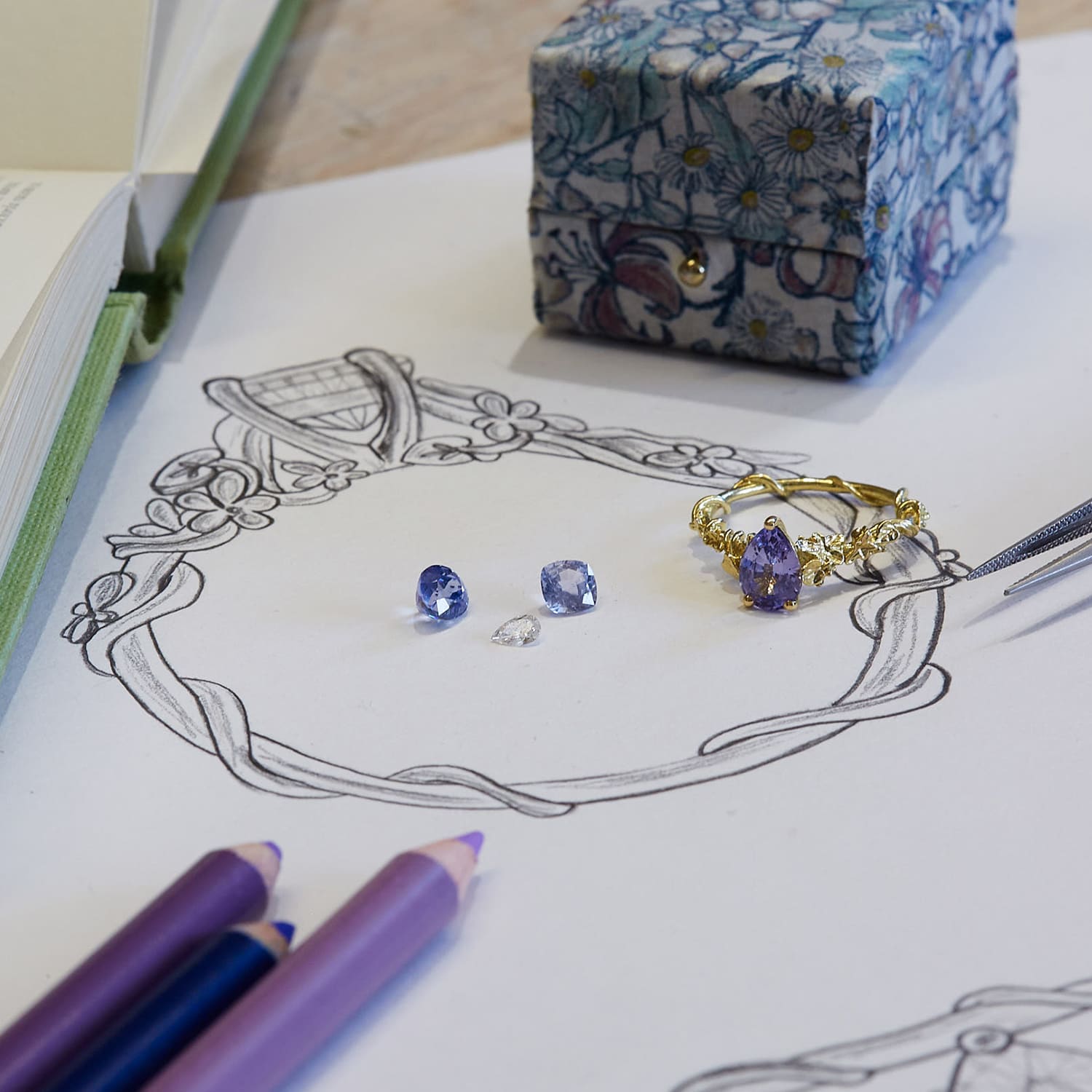 Bespoke
Alex's signature natural style has been reimagined by our design team as a stunning selection of One of a Kind hairpieces. Completely handmade, each piece and sets of pins features a unique configuration of florals, leaves and vines, with a few of our favourite creatures dotted here and there.