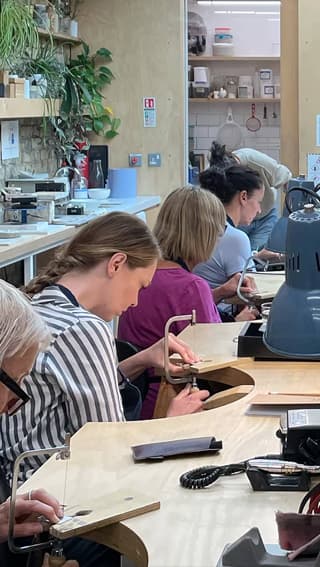 Jewellery School
An experience to remember
Guided by our team of expert jewellers, you will learn the skills you need to design and handcraft your very own piece of jewellery in Alex's signature style, to take home and treasure!
I so enjoyed the relaxed atmosphere, extremely helpful and friendly staff, learning lots, creating something unique to take home and wear!
Being welcomed into the real workshop was a joy and the team were friendly and keen to help ideas become reality. The demonstrations at the beginning were so helpful and informative.
The whole day was excellent from the meet and greet to leaving the building. The experience of the team and their willingness to pass on such skills has been an emotional journey for me. So thank you each and everyone for today. I will return!
The team are all so lovely and fun to learn from. Amazing how much we did in 1 day! It was everything I hoped it would be and more!! What a wonderful way to spend a day - learning from such creatives!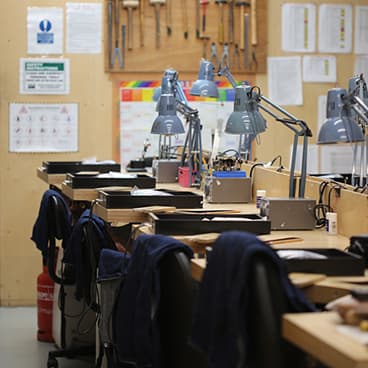 What to Expect
Get ready for a hands-on workshop experience! Have you ever wondered what goes into making a piece of Alex Monroe jewellery or are curious to try your hand at developing new skills? With a relaxed and creative atmosphere, spend a day in our Bermondsey workshop as part of an intimate group of 10 coming away from the day with new found skills and a beautiful piece of jewellery!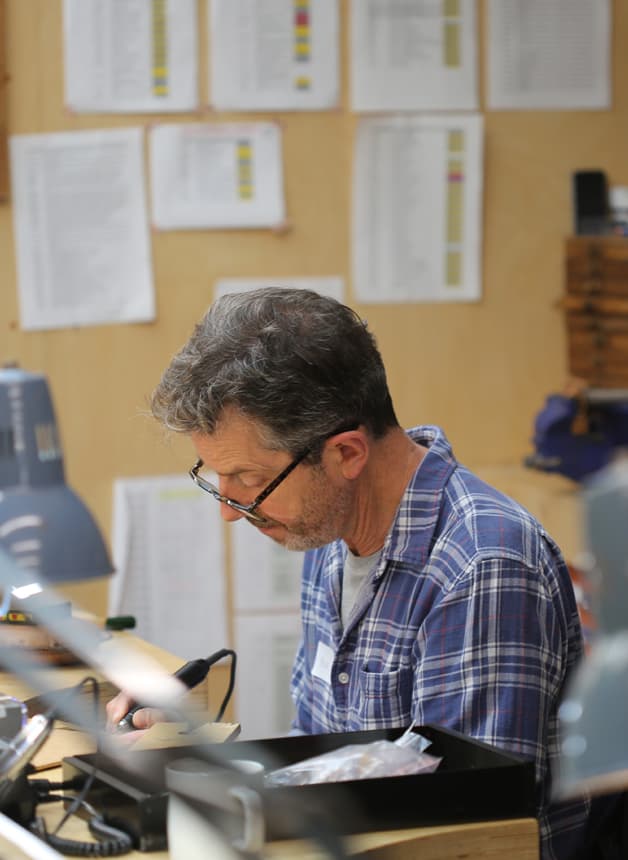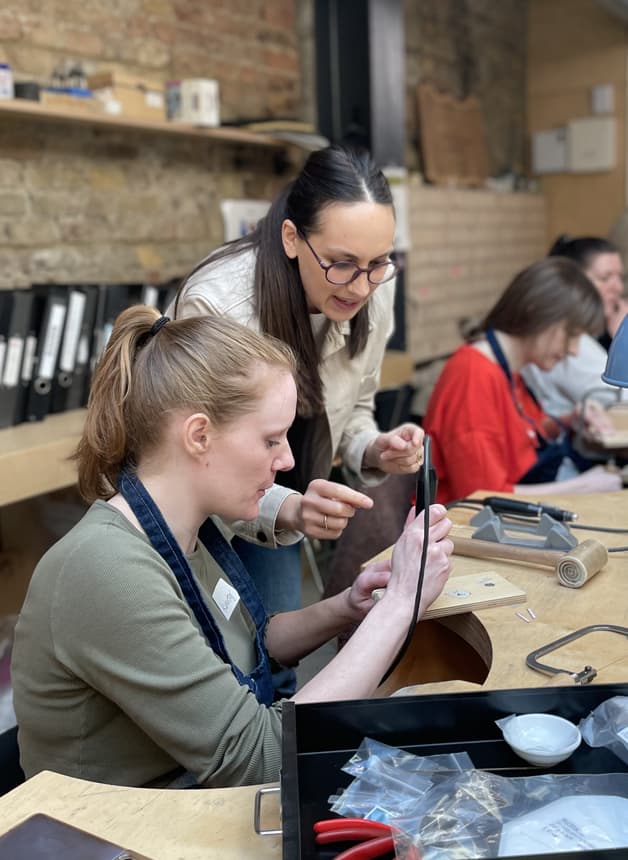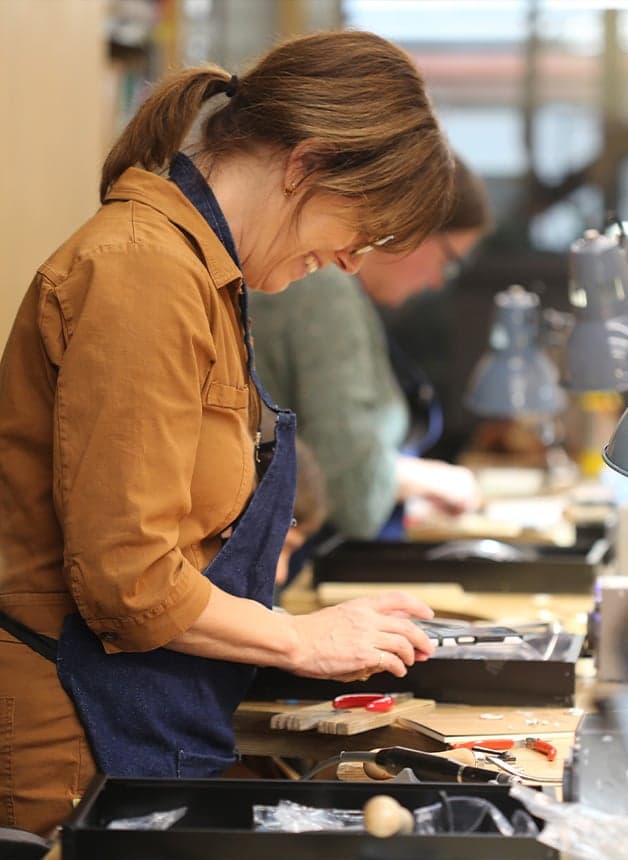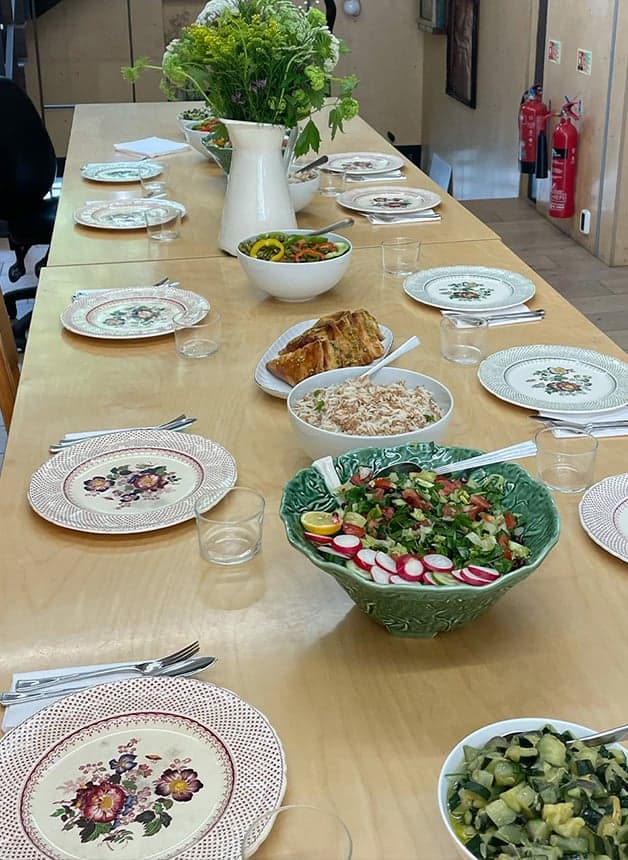 What a fantastic experience and day. From the warm welcome from everyone to the fantastic food; from the chilled day to the fantastic expertise, shared with kindness and shared love of jewellery and bumblebees! Loved it!
Loved learning the tips and names of different tools. Great demonstrations and really enjoyed the conversations at lunch. Thanks to the team for a fun day and help with the jewellery
I've loved it! It's been so nice to do something totally different and creative. Everyone has been so helpful, patient and encouraging. Lunch was delicious!! I've enjoyed meeting people and seeing all the results!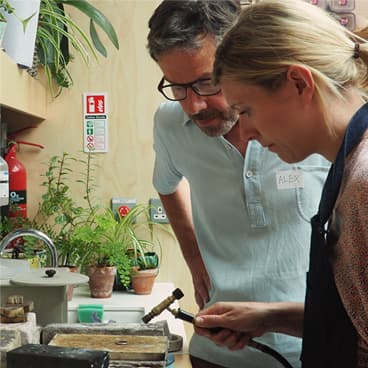 On the Day
A hands-on workshop experience with our expert jewellers.
You'll be welcomed into our London jewellery workshop, where every piece of Alex Monroe Jewellery is hand finished.
Demonstrations from our expert jewellers will teach you the jewellery-making techniques you'll be using during your day.
A delicious locally sourced lunch & refreshments throughout the day.
By the end of the day you'll have made a unique piece of Alex Monroe Jewellery to take home and treasure, along with an Alex Monroe goodie bag - what's not to love?