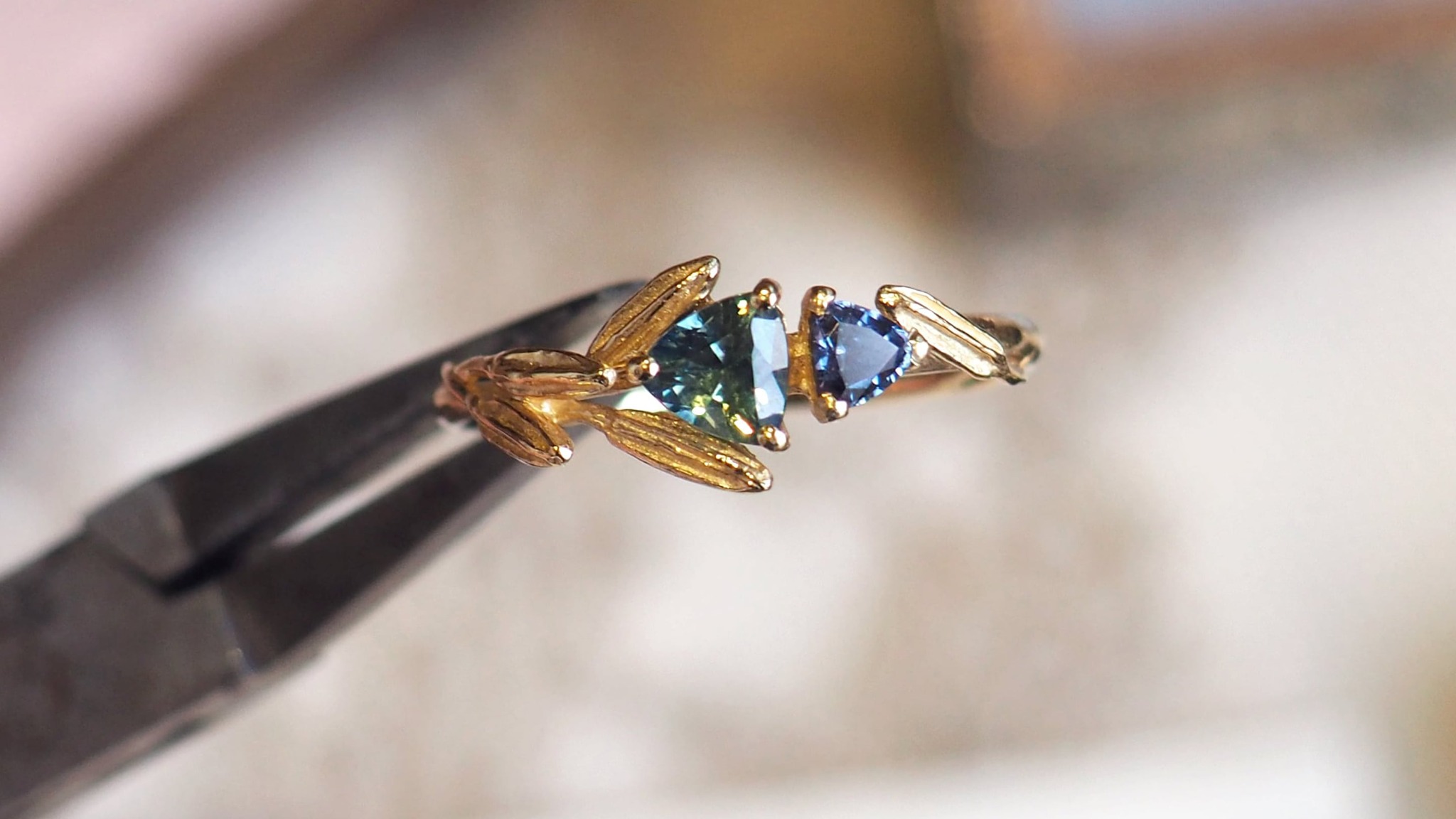 Bespoke
By Alex Monroe
We have been hand-making jewellery in London for over 30 years, so our team is expertly placed to create beautiful one-off pieces, and personally source stones. Discover below how you can take an idea and turn it into your very own piece of Alex Monroe Jewellery.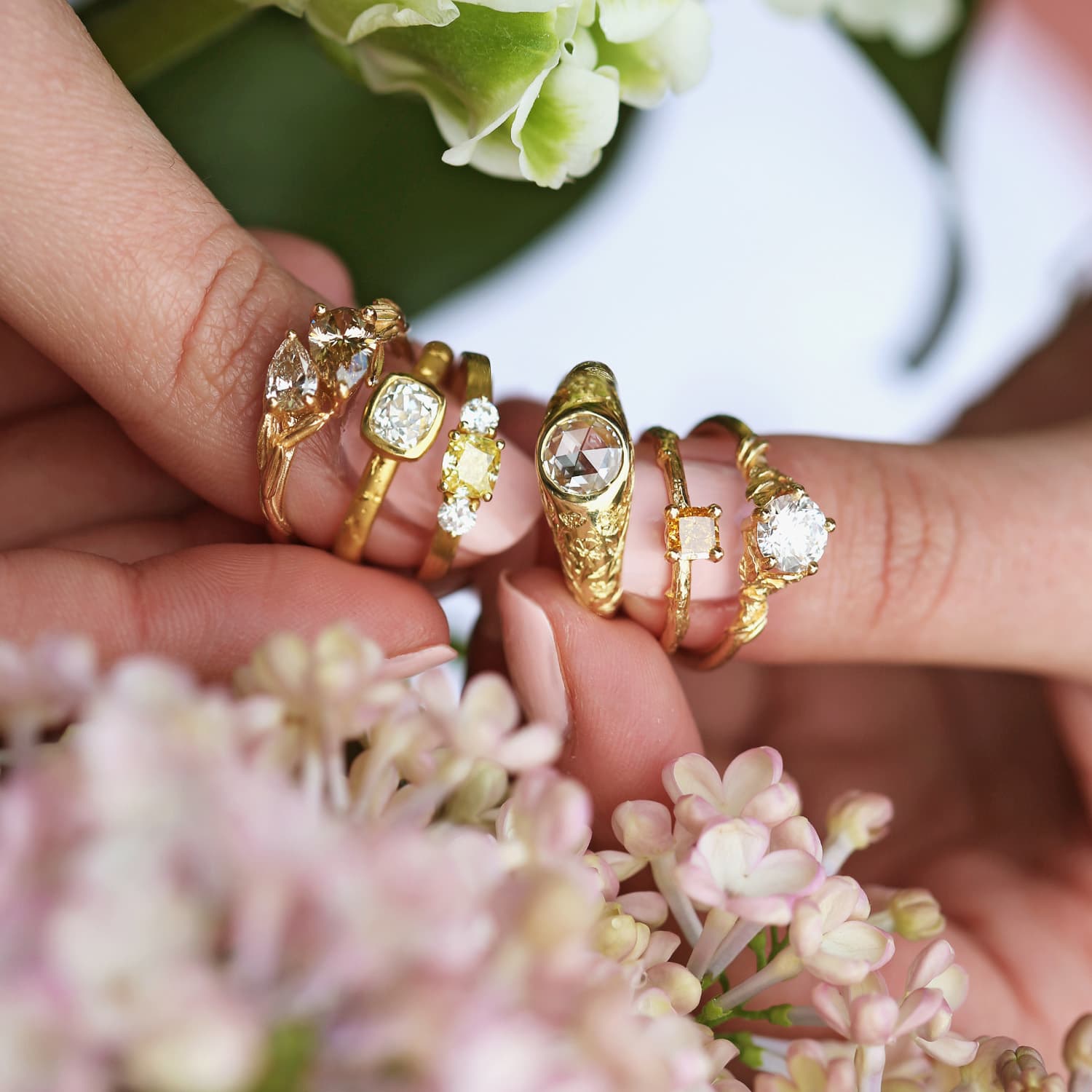 Diamond Library
When Diamonds are Forever, how do you even begin to choose? We invite you into our Diamond Library to discover stones with an array of carats, cuts, colours and provenance.
Our carefully crafted One of a Kind Rings are set with an eclectic, hand-picked selection of diamonds, from antique to lab-grown, dazzling white to sumptuous colour. Whether perusing your preference, or reading up for research, our Diamond Library presents honest information, to allow an informed, personal choice.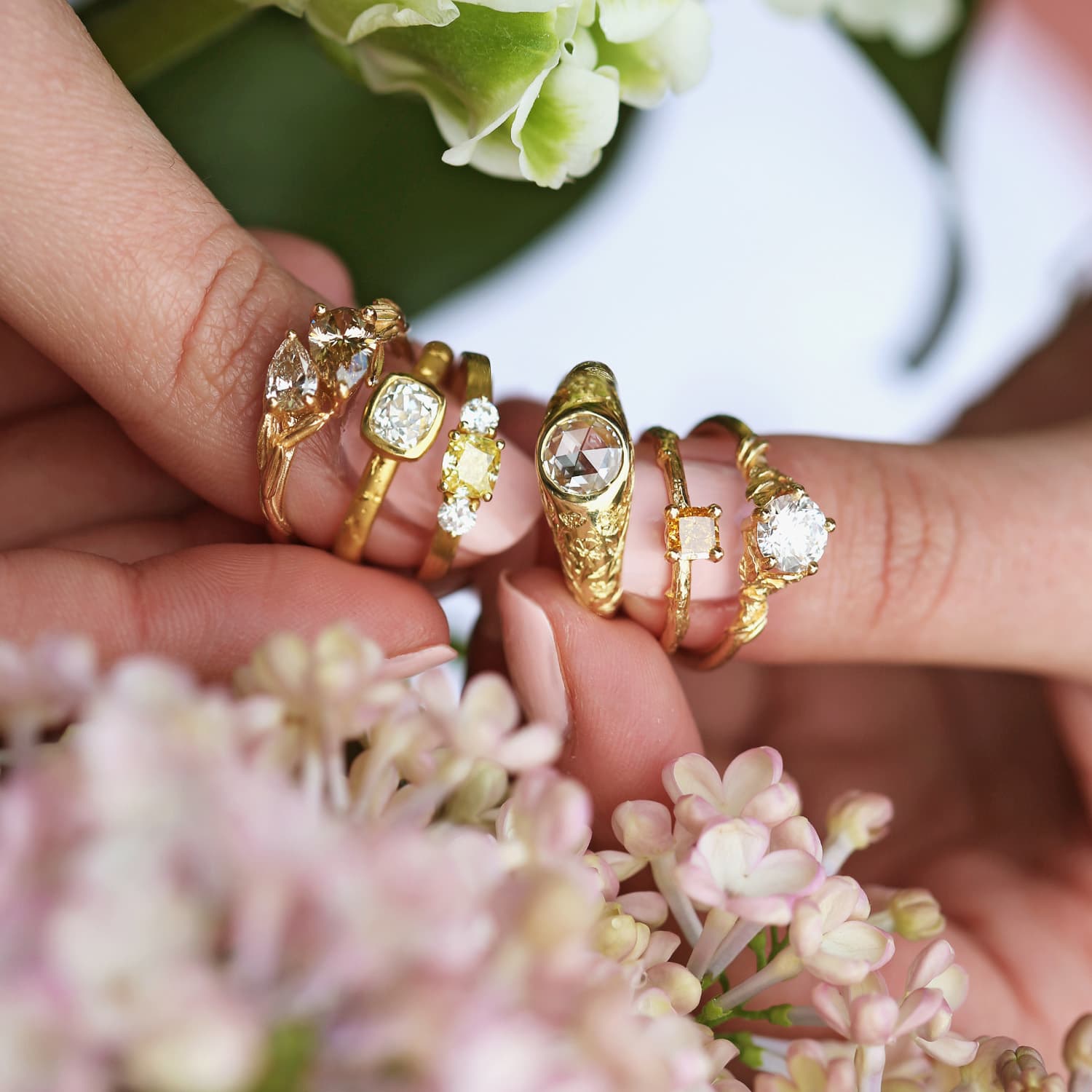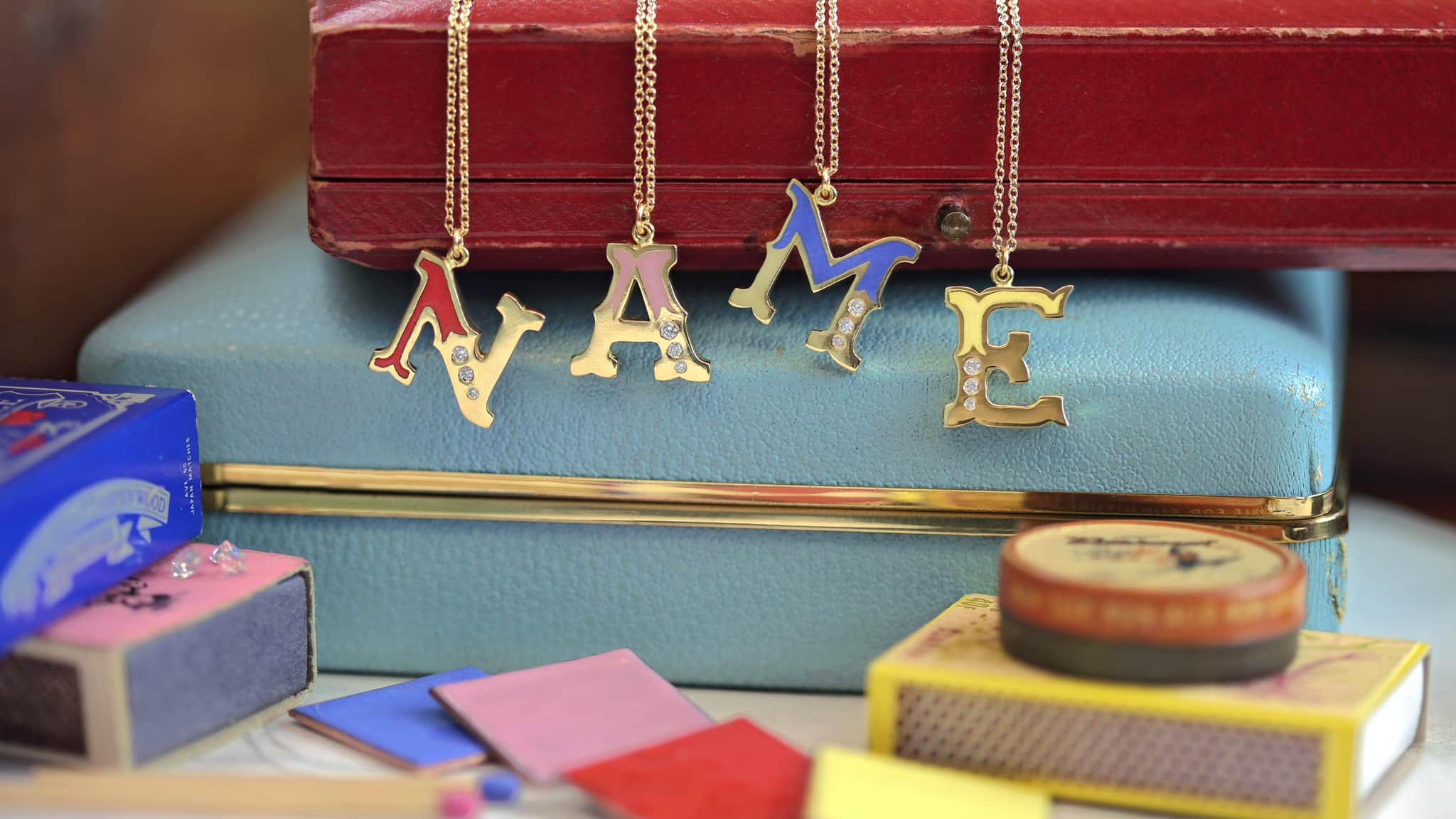 C
olour My Type
Enameled Solid 18ct Gold Necklaces
"Colour My Type" takes this alphabet back to its roots, adding pops of colour reminiscent of the circus lettering Alex was originally inspired by. Here your personal preferences can be fully explored, through eight colour choices of enamel. For this we have partnered with Conceptual Artist Chino Ridge, who achieves these incredible hues using the traditional and highly skilled technique of vitreous enamelling. Each letter will be made in 18ct Fairmined Gold, and set with three diamonds, totalling 0.045cts. To find out more, get in touch with our Bespoke team.
Colour My Type letter necklaces are made in 18ct Fairmined Yellow Gold, each set with three diamonds, totalling 0.045cts and priced at £2700. These pieces are made to order - please get in touch with our Bespoke team to find out more.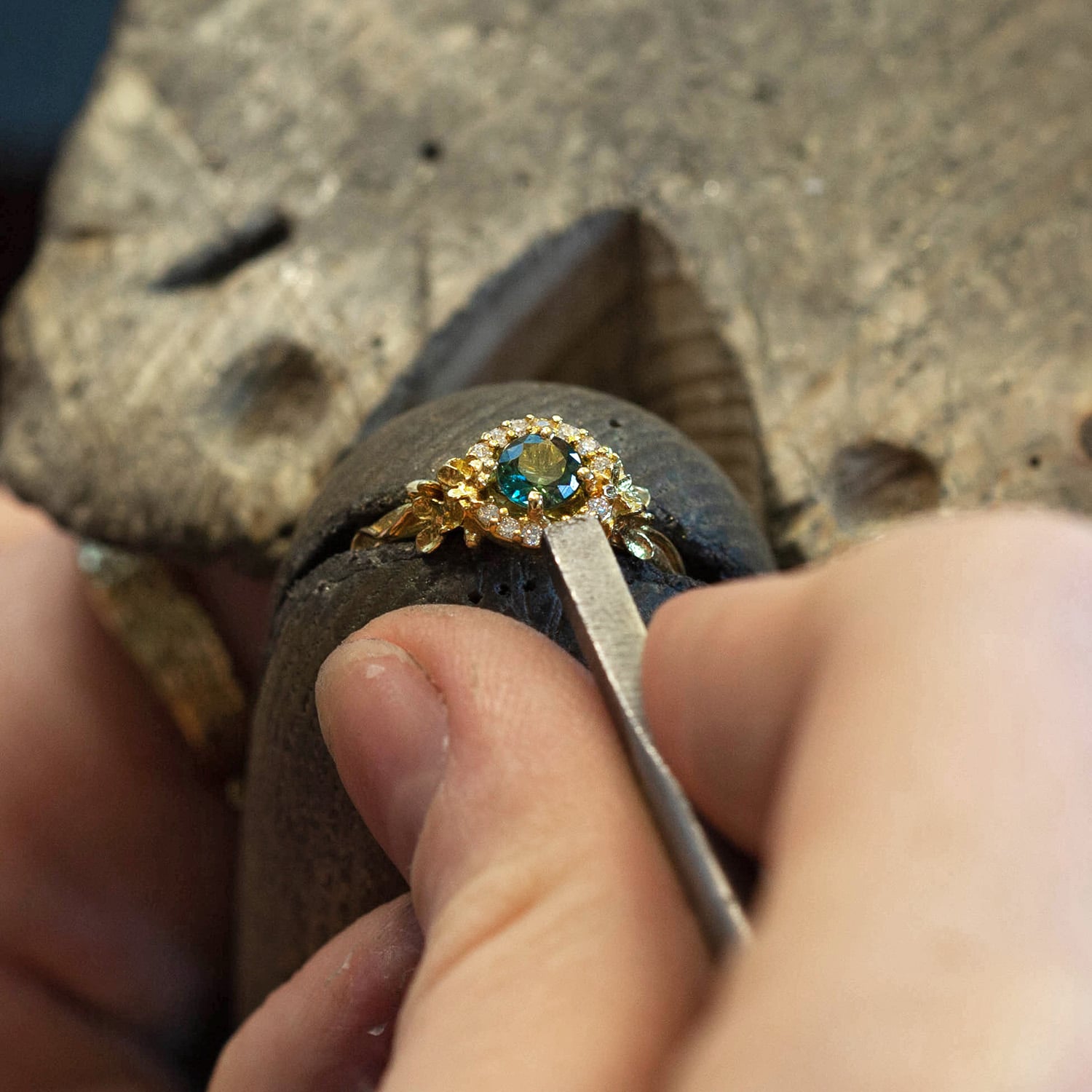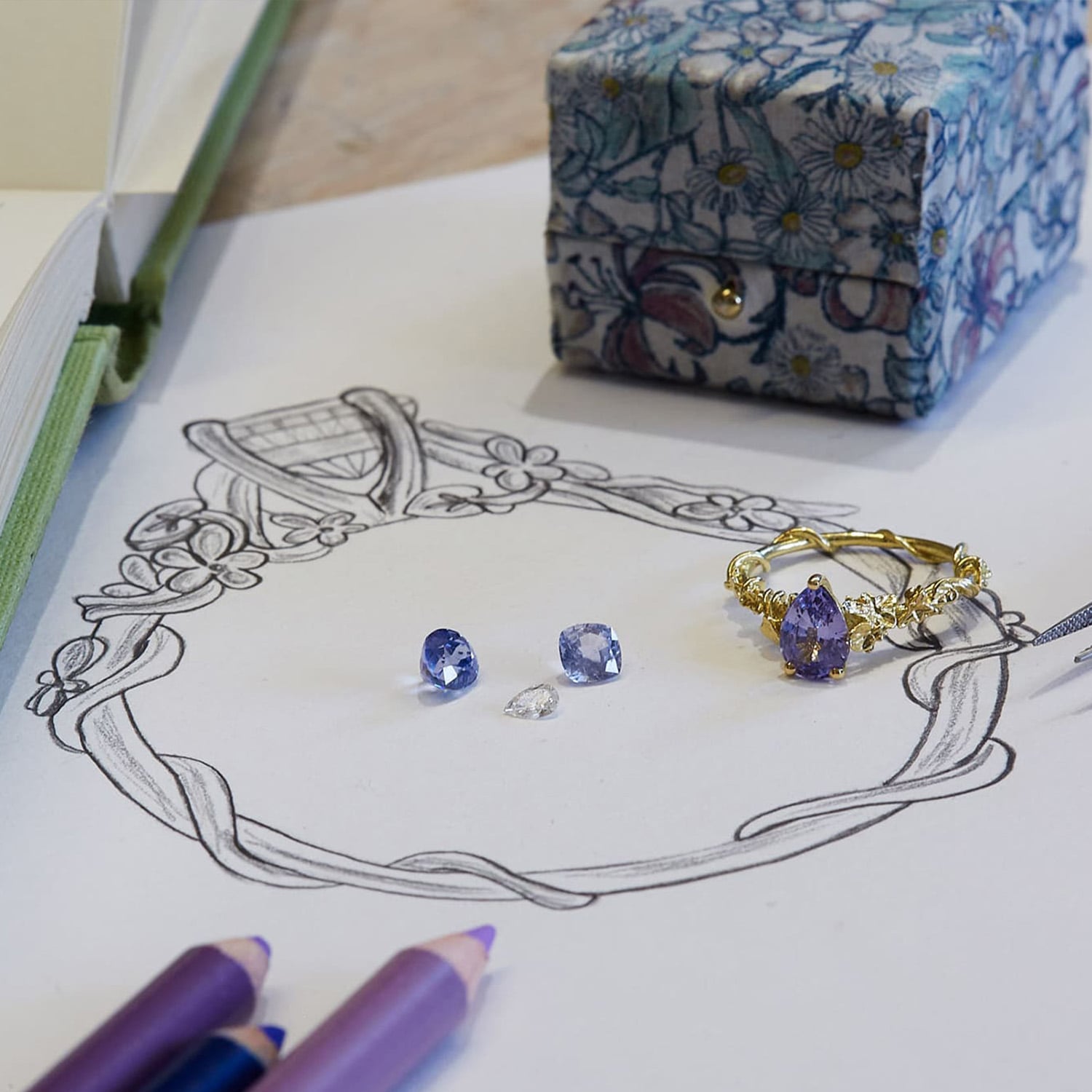 Your Vision, Our Craftsmanship
Do you have an idea for a treasure you would like to create in Alex's signature style? Whether it's an existing style with an alternative choice of stones or an idea straight from your imagination, our Bespoke Service will help you bring it to life! We are able to cater to most budgets, however please note all Bespoke commissions are exclusive to 18ct gold or platinum.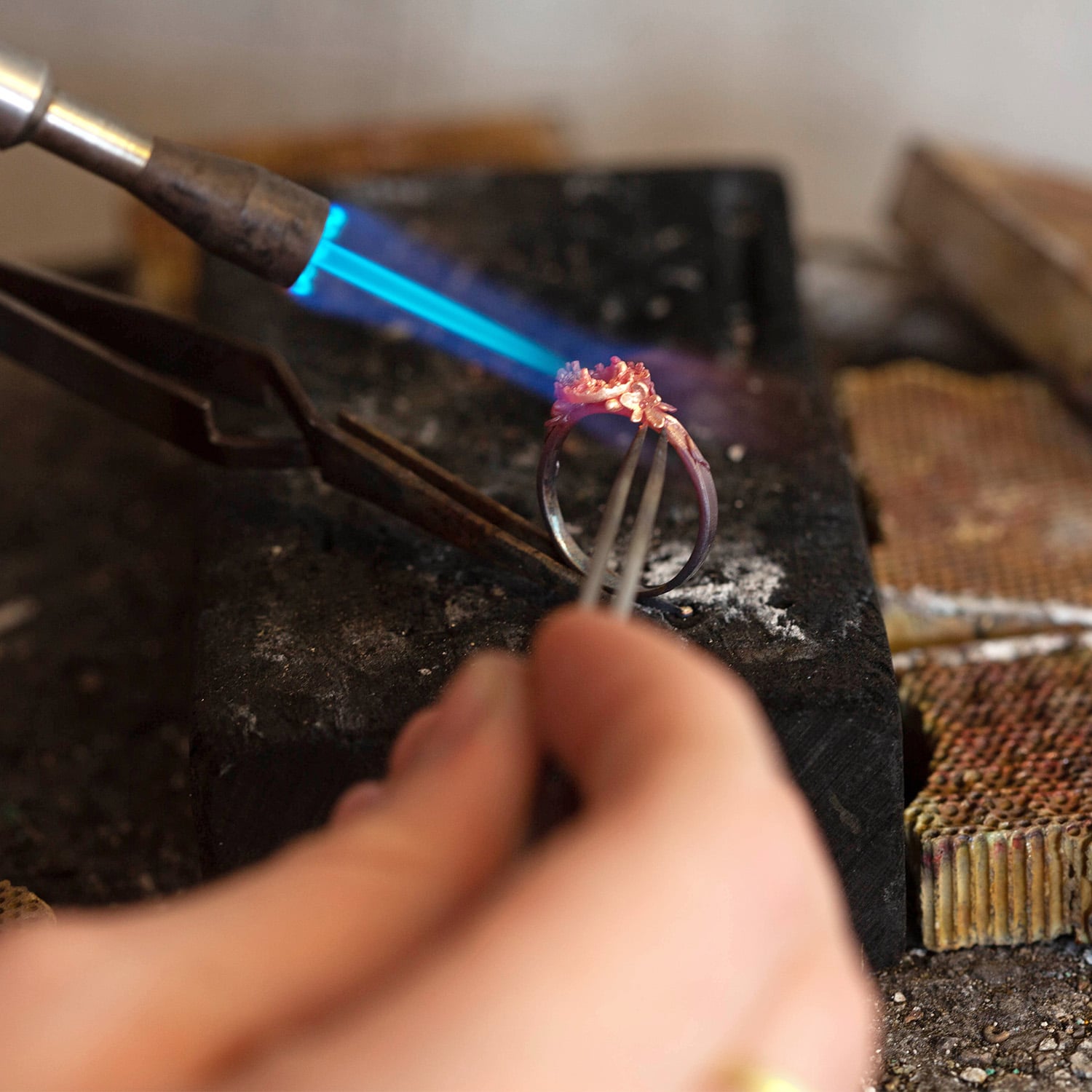 Design & Production
The process is relaxed, yet creative and we can give as much guidance as you may need or help to channel your idea. Every commission is as unique in it's process as it's outcome, so we may start with an initial sketch, a silver model, or on other occasions we might work straight into precious metal.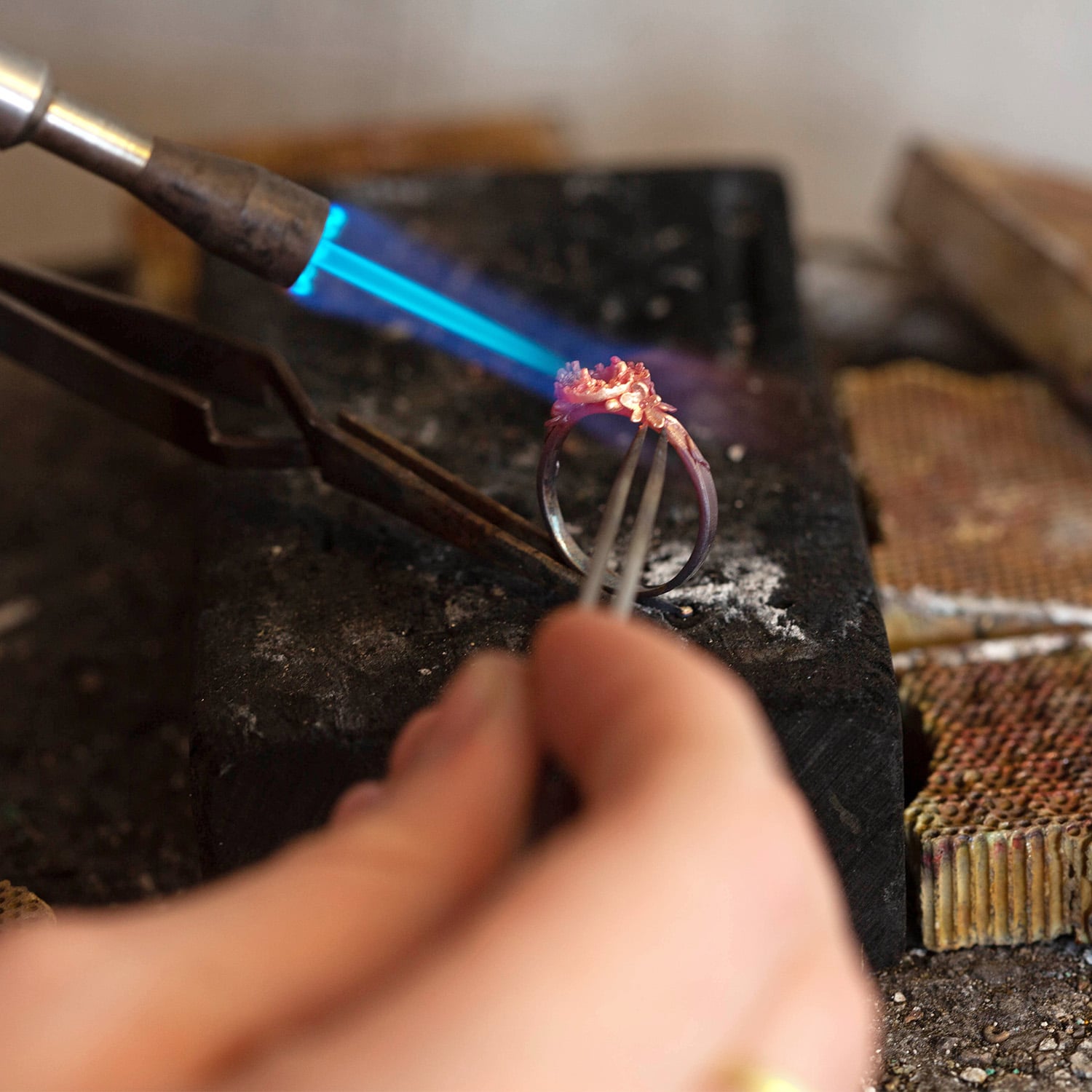 "We love to take our time getting to know each customer as an individual, honing our signature style into a meaningful piece of jewellery that we hope will become a future heirloom"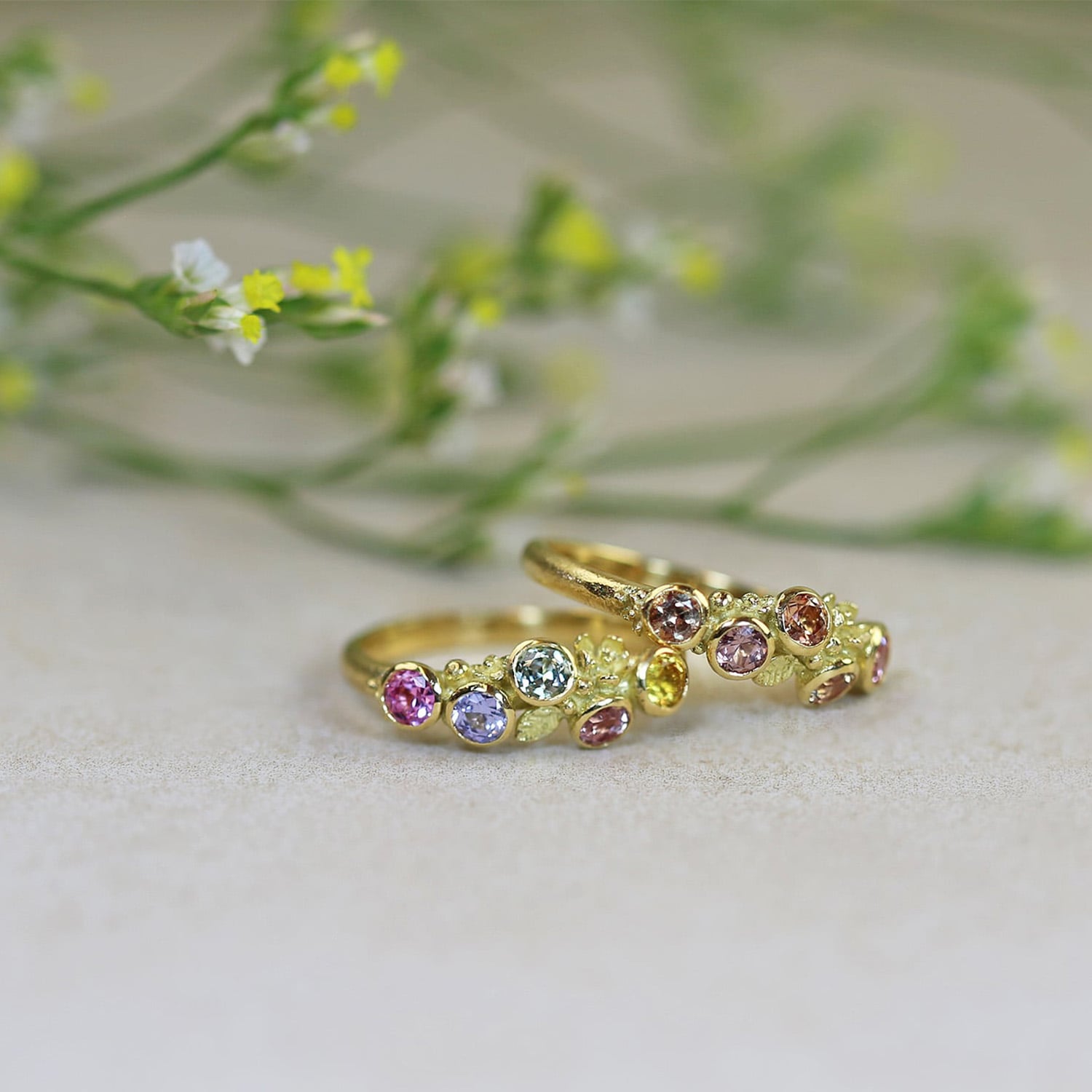 Diamonds & Precious Stones
If you are considering precious stones for your piece, we will source a selection for you from our trusted suppliers. Unfortunately we are unable to work with customer-sourced stones, but are able on a case by case basis to repurpose inherited & heirloom stones to help create a new sentimental treasure.