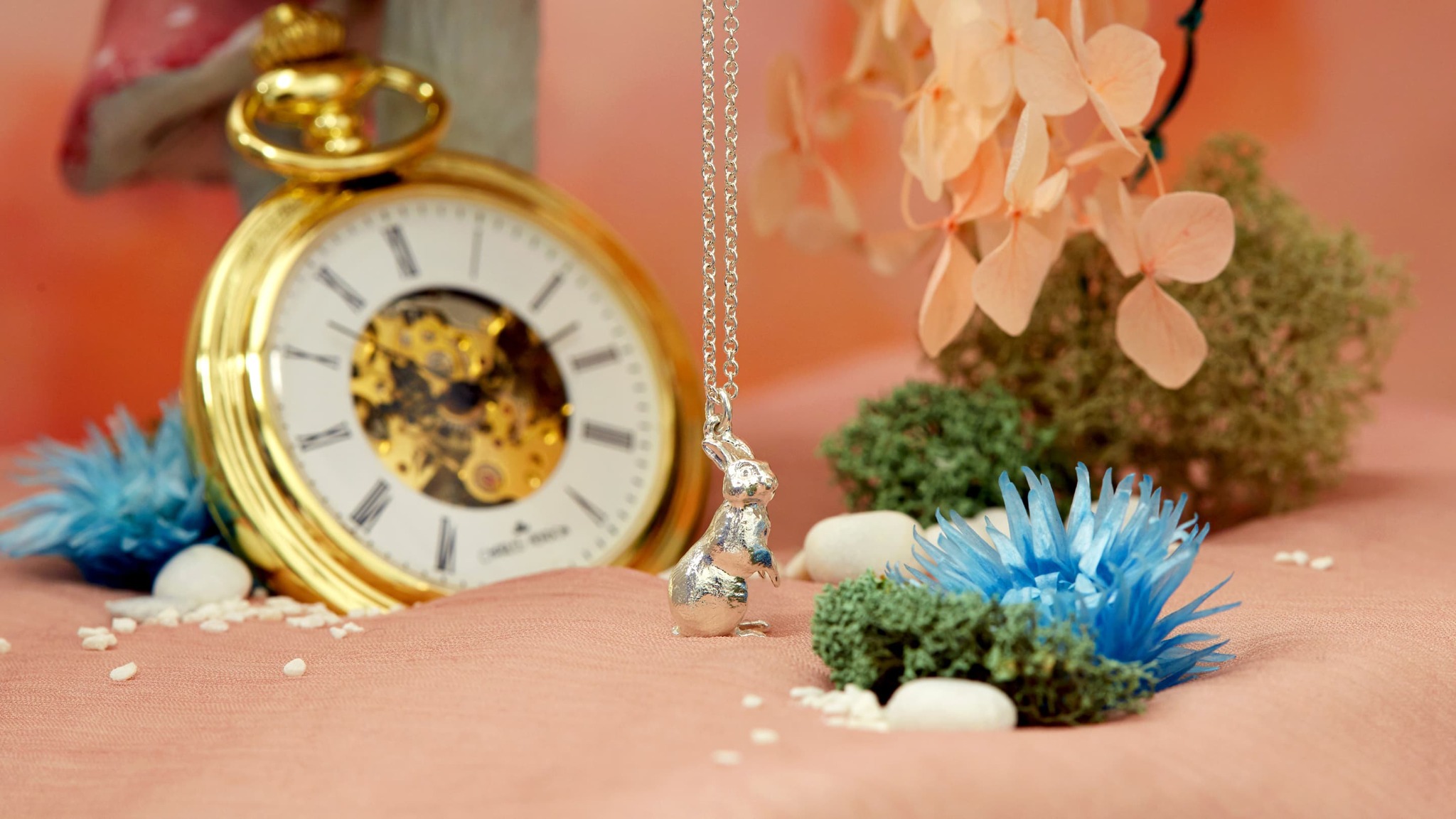 We feel very lucky to have collaborated with a number of incredible people, brands and institutions over the years. We like projects that give us the opportunity to explore new design ideas, and keep us on our toes - indeed, some collaborations have presented us with challenges! But it is also important to us that our collaborative projects are somewhat unexpected, exciting for customers old and new - and of course, fun to work on. Discover Alex Monroe collaborations here, and the stories behind how they came about.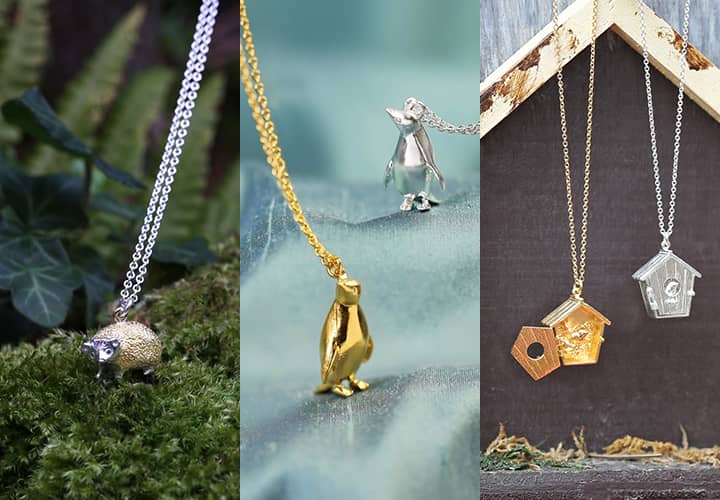 Friends of the Earth
We began our friendship with Friends of the Earth in 2018, initially raising funds to support their environmental campaign work through the sale of our Oceans collection. Since then, we have also created several special pieces for Friends of the Earth, included are our Hedgehog and Penguin Necklaces - which both highlight severely threatened species.
Shop Friends of the Earth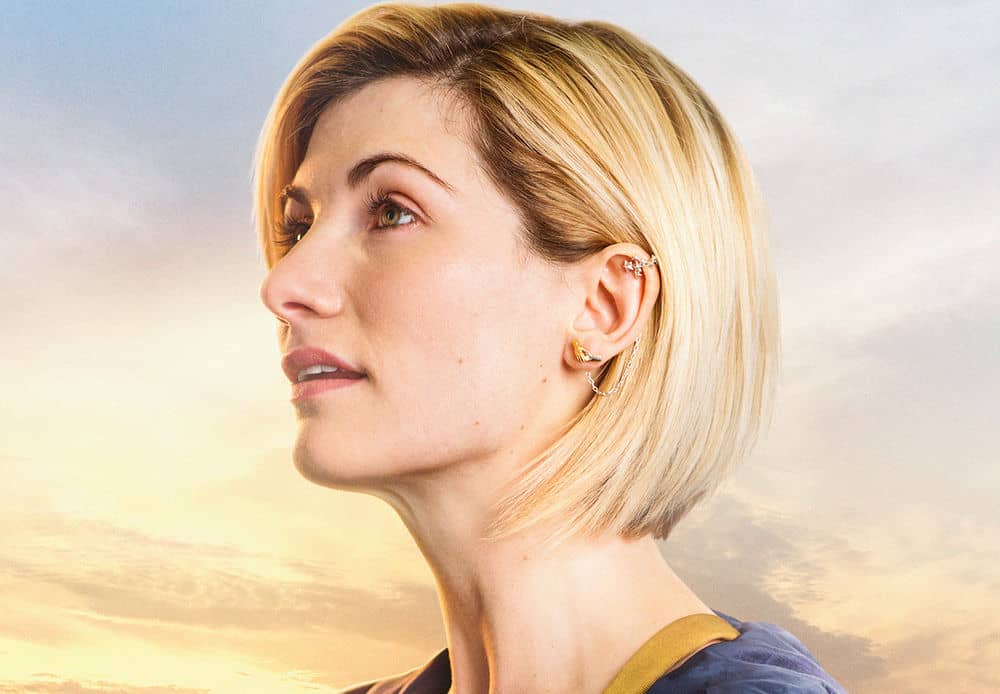 BBC
Doctor Who
As part of the BBC's highly anticipated 2017 series of Doctor Who, Alex was delighted to be asked by the BBC's costume team to create a piece of jewellery to be worn by the first female Doctor, Jodie Whittaker. This turned out to be a much closer collaboration than Alex expected, with Costume Designer Ray Holman visiting our studio with Jodie herself! The result was our now iconic Ear Cuff worn by the 13th Doctor.
Shop Doctor Who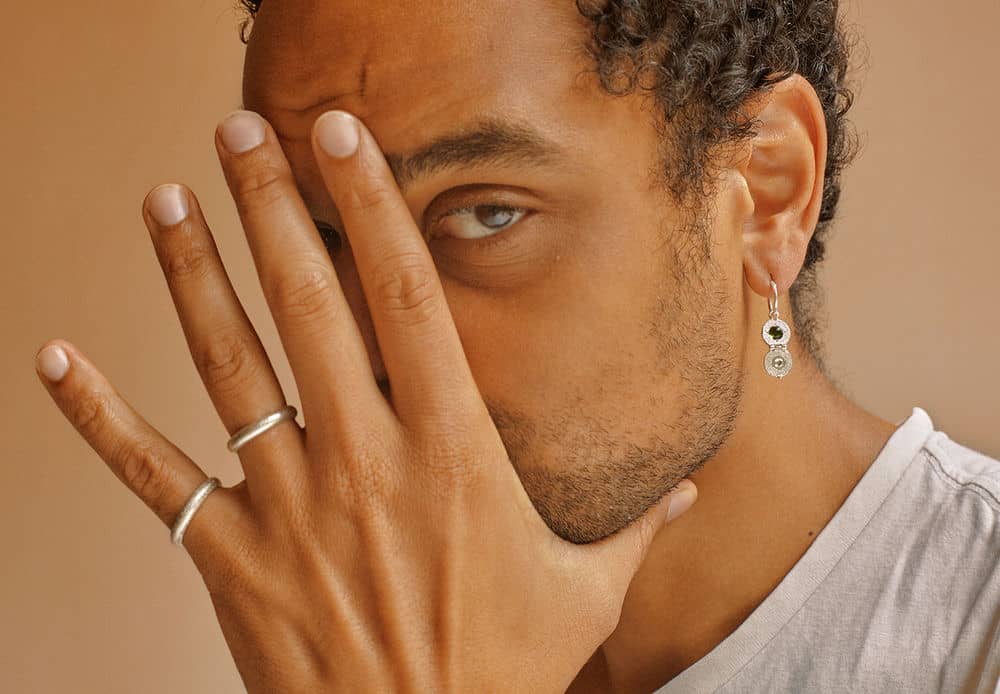 Raven Smith
Inspired by hidden meanings and laced with unexpected details, our genderless jewellery collaboration with quick-witted cultural curator Raven Smith was launched during the pandemic of 2020. A true collaboration, Alex and Raven's very different natural aesthetics came together to form a sleek meeting of curious minds!
Shop The Collection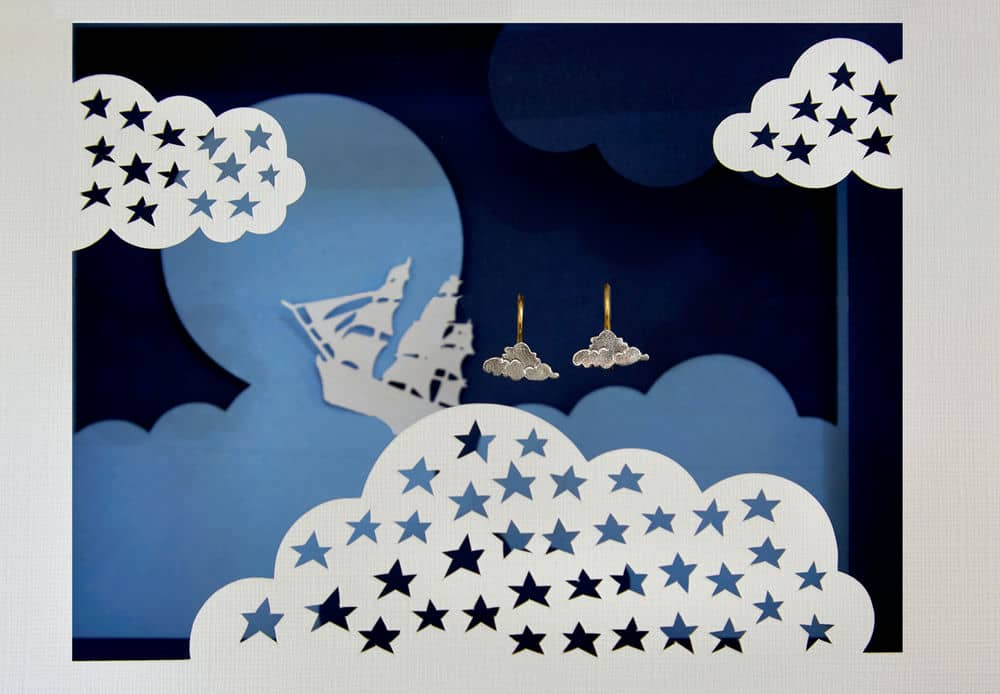 Peter Pan For
Great Ormond Street
Peter Pan creator J.M Barry donated the full rights of his iconic character to Great Ormond Street Hospital in 1929, to whom the character has since become both a mascot and symbol. We were kindly given the opportunity to use Peter Pan as a source of inspiration by GOSH to design a capsule collection for Christmas 2019. Our whimsical 'Peter Pan' pieces are inspired by the 'boy who never grew up' and his magical land of dreams and adventures. We continue to donate £30 from every sale of this capsule collection to GOSH.
Shop Peter Pan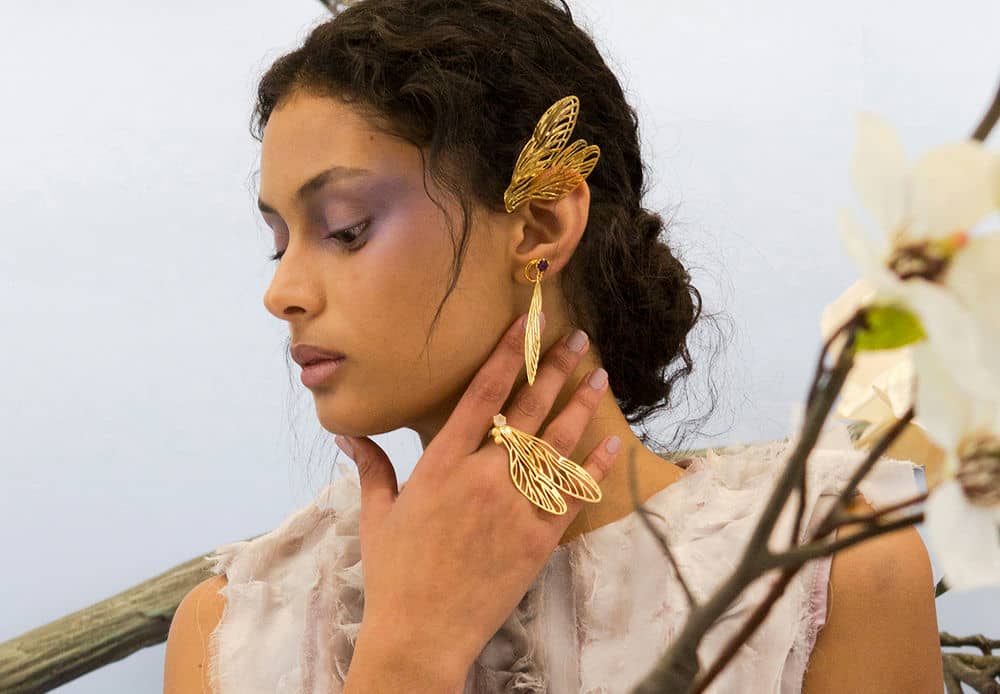 Away With The Fairies
Sophia Webster
With a mutual appreciation of Butterflies and Bees, Alex and our Design team closely collaborated with shoe designer Sophia Webster to create jewellery for her SS/2018 collection - 'Away with the Fairies'. The result of imagining what accessories a modern Fairy might possibly wear, the story was an ethereal trip to the woodland, combining Alex's signature natural touch with more than a touch of whimsy. Beyond the catwalk, the ear pieces remain popular for alternative bridal jewellery and making the prettiest of statements.
Shop The Collection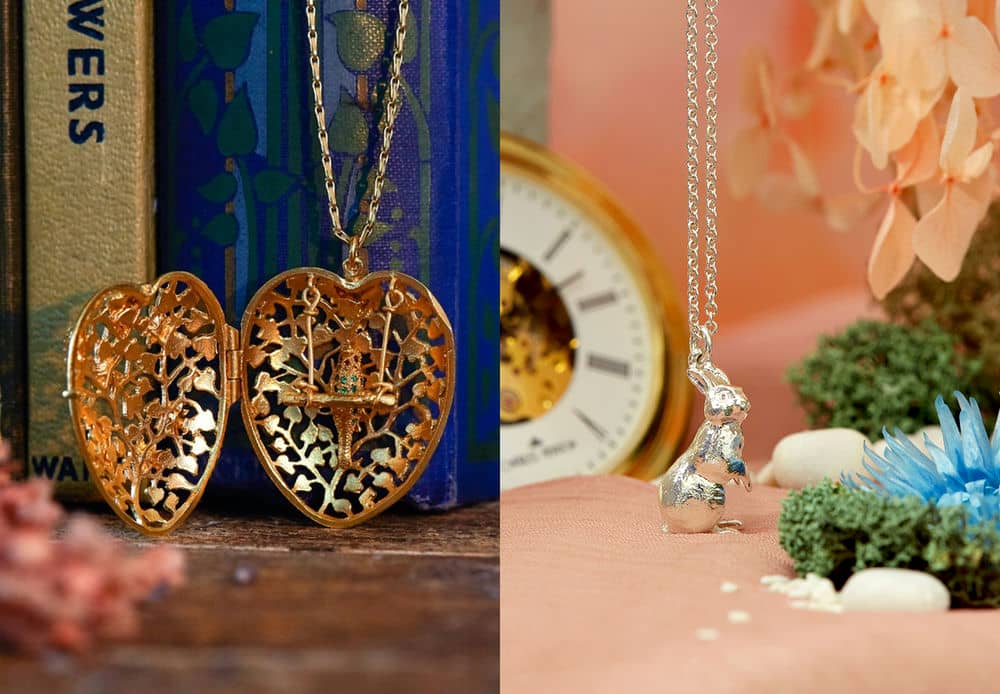 V&A Museum
Alex was asked to design a special piece for the V&A in 2008, to commemorate the opening of their new jewellery gallery. Inspired by some of the Victorian jewellery housed with the V&A, Alex created a heart-shaped Locket, which inside holds a gem-studded swinging Lovebird, symbolising Queen Victoria on her own, forever in mourning after her great love Albert passed away. We have also worked with the V&A more recently, on a capsule collection for their 2021 exhibition 'Alice: Curiouser and Curiouser'
Shop Alice In Wonderland
Shop The V&A Locket
Heti's Colours
To mark World Bee Day 2021 we collaborated with British luxury lifestyle brand, Heti's Colours on our first ever print! Our 'Bees in Bloom' silk scarf is a joyful celebration of bees and nature, with £20 from the sale of every scarf donated to Bees for Development.
Shop Silk Scarf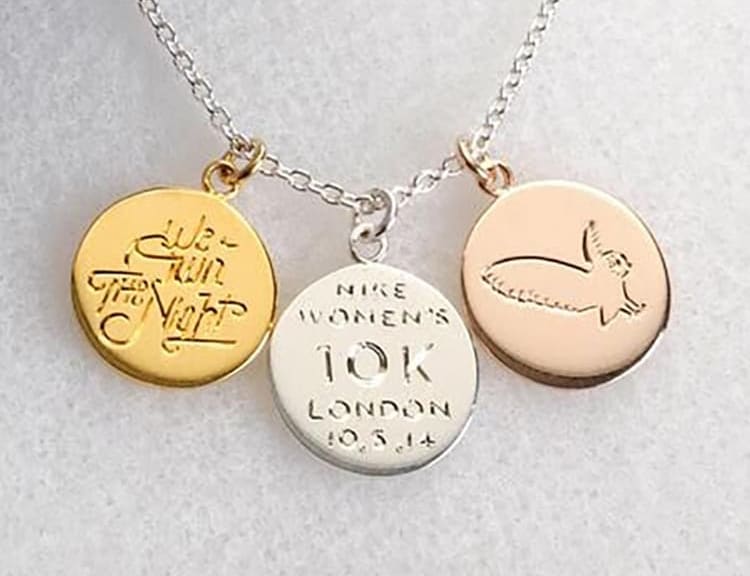 Nike
In 2014 we were approached by Nike, who wanted to empower and challenge thousands of women to run in their after-hours 10k 'We Own the Night'. Alex's was asked to design a piece that would be handed to every person as they finished. Alex said; "I wanted to make a piece that celebrated the wonderful achievement of running a 10k, while creating a beautiful piece of jewellery. The run isn't about coming first, it's a very personal achievement. Inspired by more traditional medals, the engraved gold, silver and bronze discs celebrate everybody's participation. It's pretty and feminine, and I hope all the runners will be proud to wear it, and keep it forever."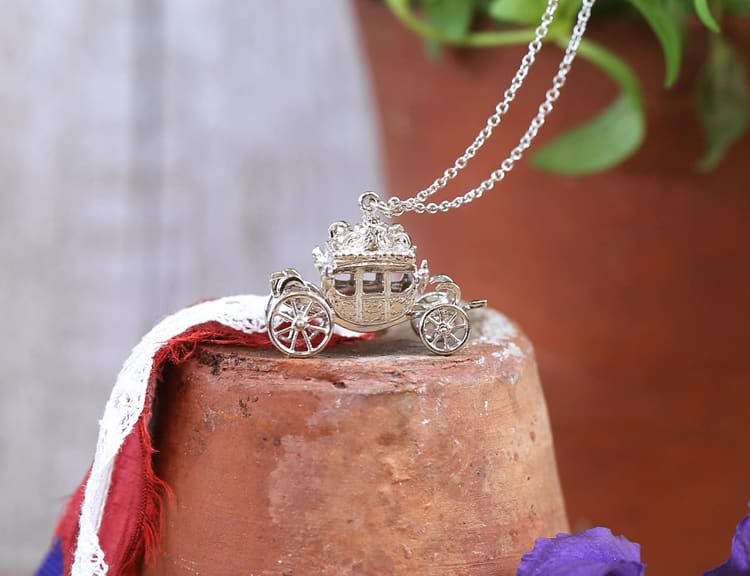 Royal Collection Trust
Royal Collection Trust looks after the Royal Collection of art, and manages the public opening of the official residences of Her Majesty The Queen. In 2015, Alex was honoured to be given private access to Buckingham Palace to begin his research for a very special capsule range, initially sold by Royal Collection Trust. A miniature version of the Jubilee State Carriage and a favourite furry friend of HRH the Queen, remain in our collection.
Shop Here
The Goring Hotel
Originally conceived in 2012, Alex worked with chefs at The Goring Hotel to devise a menu inspired by his childhood memories of Afternoon Tea on the Suffolk coast. A big pot of tea, a pile of fresh shrimps and some crusty bread and butter were reimagined in the height of sophistication, and in turn, Alex created a Rose Gold-Plated Shrimp Necklace, full of character, and a perfect nod to English eccentricity.
Shop Here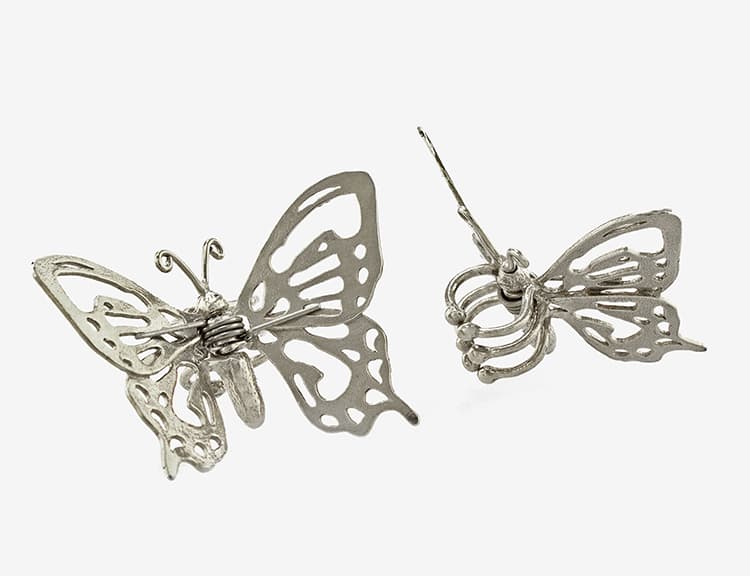 Coco de Mer
Alex collaborated with Coco de Mer in 2009 on what was to be a more unusual project for him. Of designing and making a pair of elegant nipple clamps in sterling silver, Alex said; "....it was quite an intimidating experience but I love the idea of my designs transcending boundaries and making their way into the more niche and unusual markets. The idea of making sensual jewellery really appealed to me."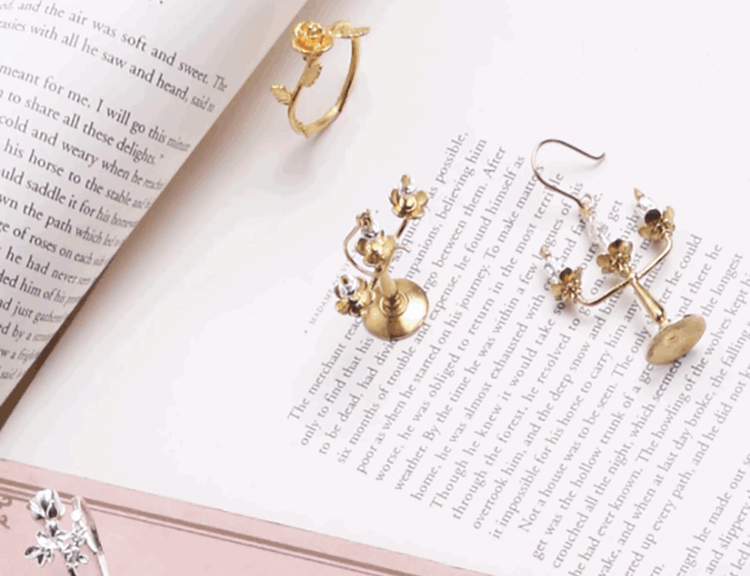 Disney
March 2017 saw the release of Disney's Beauty and the Beast live action remake, and alongside it, our capsule collection of jewellery based on iconic imagery from the story. Our Design team were particularly excited about this project, as the cartoon held so much nostalgia for them, and the reaction we received from our customers, Disney fans and the Fashion Press only confirmed the collective love held for this film!
Kew Botanical Gardens
Back in 2009 Alex was asked to design a capsule collection of jewellery by Kew Gardens. As a keen gardener and lover of plants, this ticked a lot of boxes for Alex! His subsequent research trips to the gardens were highlighted by visits to the incredible Palm House.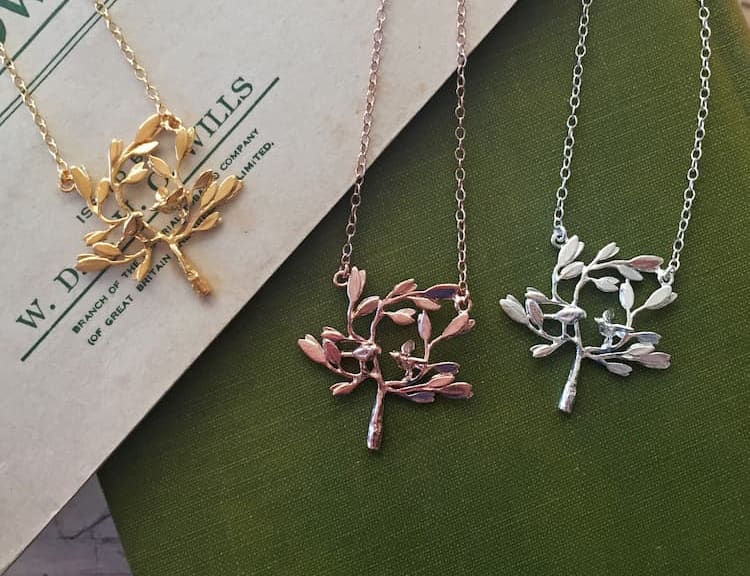 The Haven
A trained Aromatherapist, Alex's wife Denise was working at Breast Cancer Haven in 2013, offering therapeutic massage treatments for women affected by breast cancer. Wishing to contribute further, the seed for a collaboration was planted, and our Haven Tree Necklace launched soon after. We are proud to still support Breast Cancer Haven by donating £30 from the sale of every Haven Tree Necklace sold.
Shop Here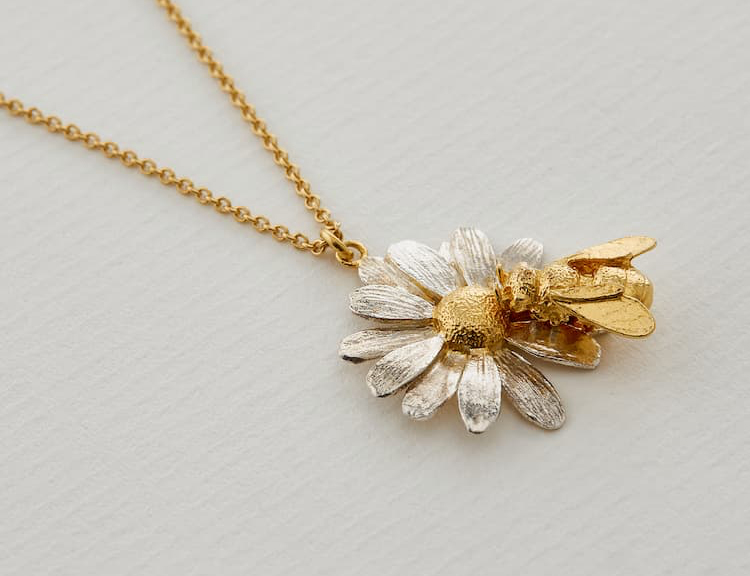 British Beekeepers Association
Burt's Bees were campaigning for the importance of Bees way back in 2010 when Alex partnered with them to raise funds for the British Beekeepers Association. In addition to a much-loved necklace, Alex designed and made a show-stopping cocktail ring which was auctioned for the charity.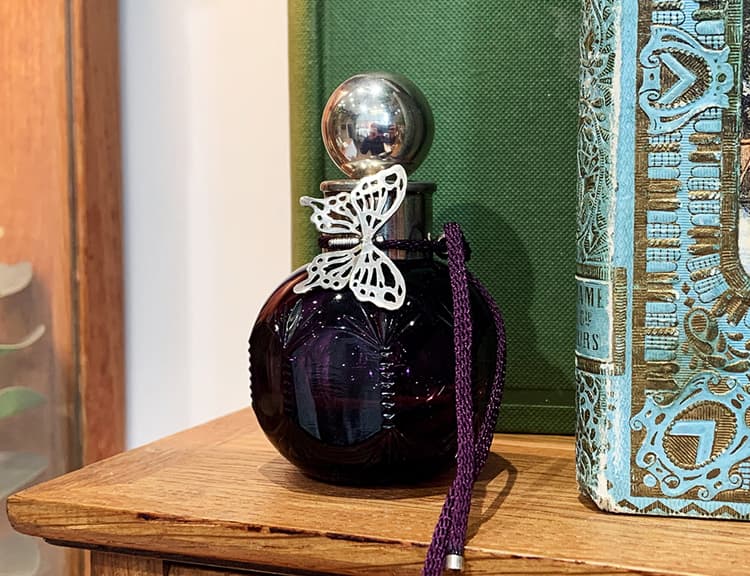 Penhaligons
Launched in 2010, Penhaligon's limited edition Amaranthine fragrance came complete with detachable, and wearable Silver filigree Butterfly. Alex collaborated with the brand again for their Peoneve launch, this time creating a sumptuous Peony flower.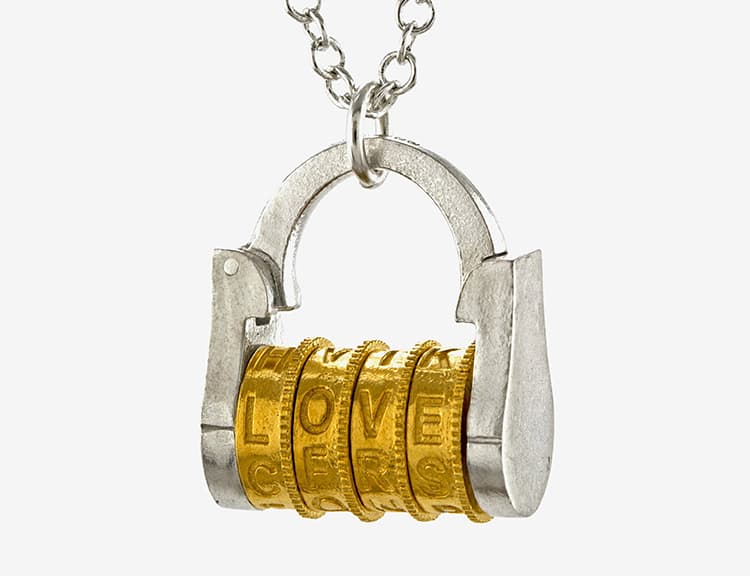 The Foundling Museum
During the 1700s mothers who left their babies at the Foundling Hospital, would also leave a small object as a means of identification - in the hope of one day being able to reclaim their child. Inspired by these incredibly moving tokens, in 2010 Alex developed a range of engravable pendants based on the idea of 'found' objects, alongside a somewhat iconic 'LOVE' padlock necklace.