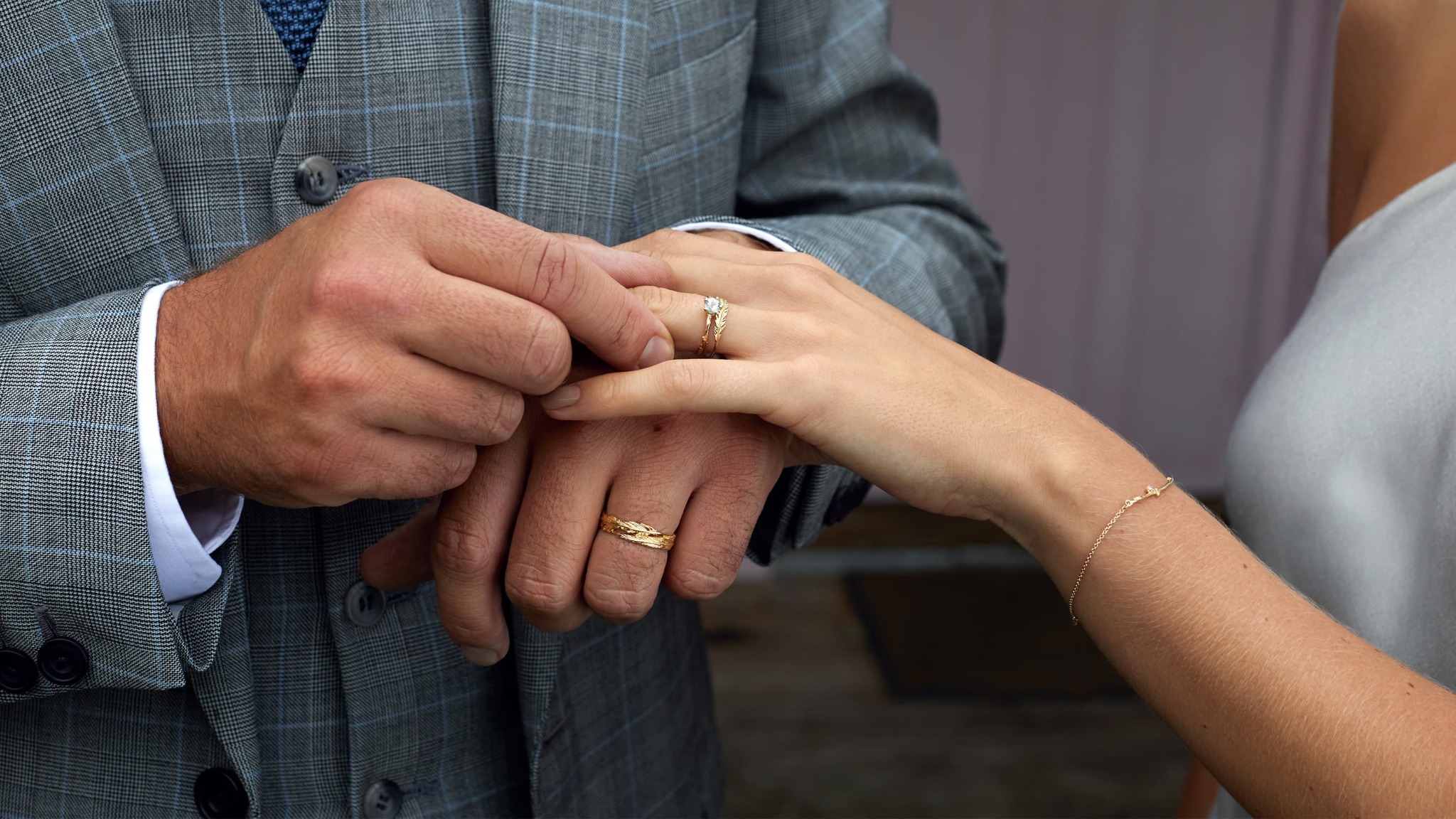 Wedding
Our jewellery for your special day. From 18ct gold wedding bands featuring organic shapes and natural details to gifts for your loved ones. Our selection of jewellery edits and expert guides will help you choose the perfect sparkles to wear on the day, and treasure thereafter.
Our Signature Style Rings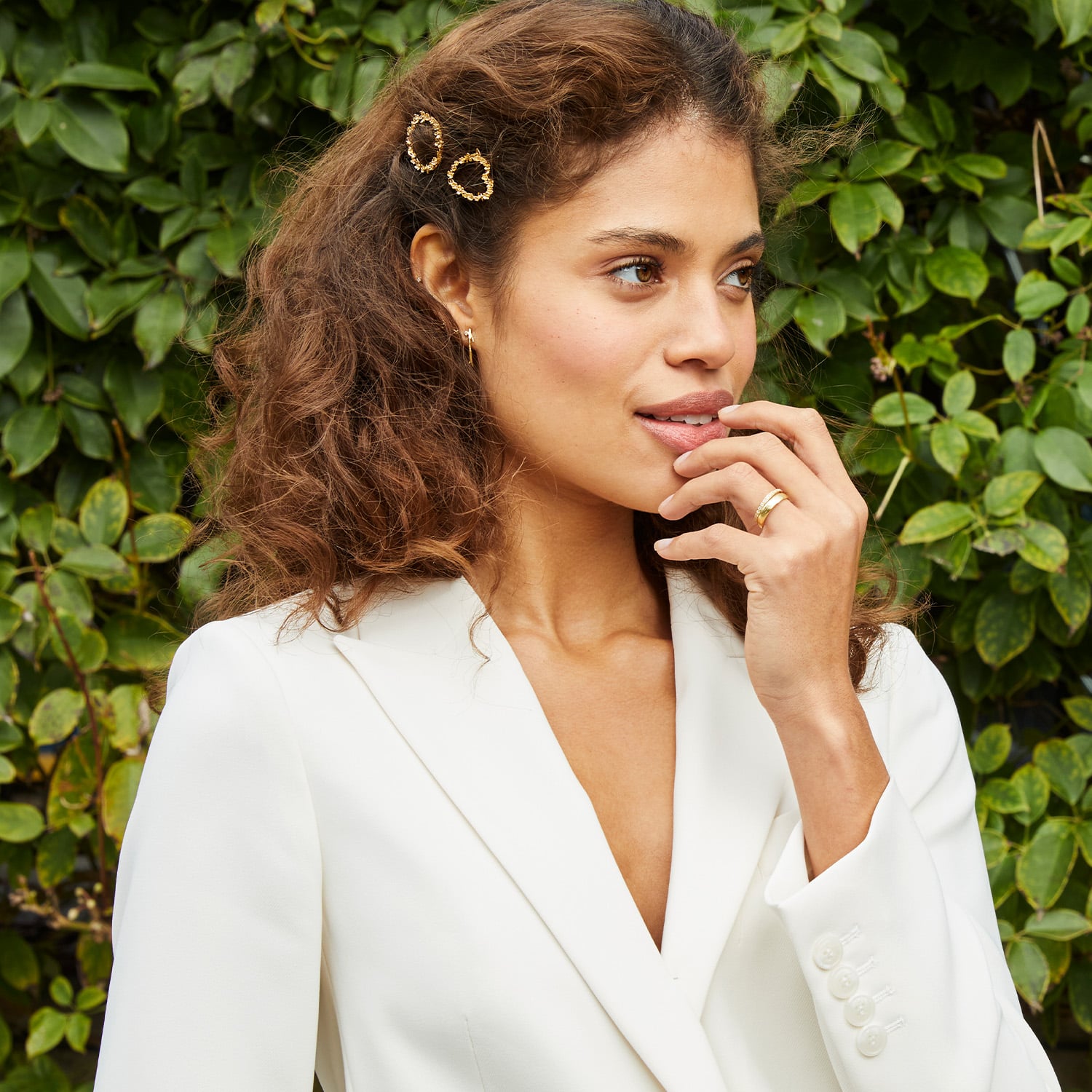 Choosing a Wedding Ring
When it comes to choosing the jewellery to exchange on your special day and forever symbolise your partnership, there are a few things to consider - from budgets and styles to metals and any unique requirements. Our wonderful Bespoke and Fine Jewellery manager Susie Ekeland, has made countless Alex Monroe wedding bands for our customers over the years. Read on for her expert advice on how to choose your wedding bands!
Discover our step by step guide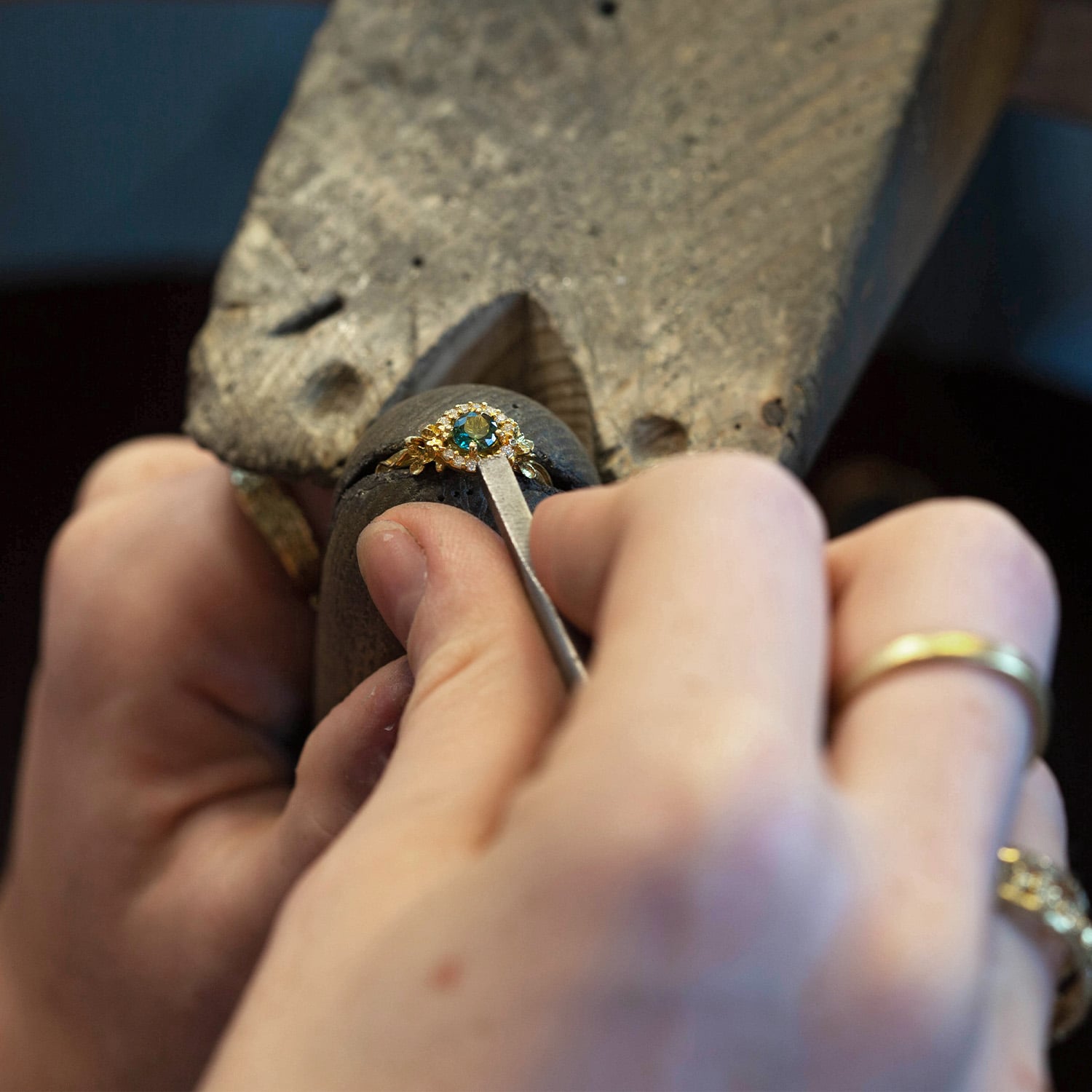 Handmade in England & Ethical
At Alex Monroe, we have been proudly hand making jewellery in England using a mix of traditional and specifically developed techniques, for over 30 years. From the inspiration behind our collections, to how our collections come to life, read on to discover the making process behind every piece of Alex Monroe jewellery.
Bespoke
Alex's signature natural style has been reimagined by our design team as a stunning selection of One of a Kind hairpieces. Completely handmade, each piece and sets of pins features a unique configuration of florals, leaves and vines, with a few of our favourite creatures dotted here and there.