This is a
Token
A Podcast with Alex Monroe
A Podcast with

"I've spent half a lifetime designing and making jewellery, but what really interests me is what it means to other people! This is a podcast where we ask our guest about the piece of jewellery they cherish most of all!"
Alex Monroe
Latest Episode
Jodie Whittaker
We are so excited to kick off Season 3 of 'This is a Token', in conversation with the wonderful and talented Jodie Whittaker. Alongside many brilliant productions, Jodie is perhaps most well known for being the fabulously kooky 13th Doctor in the BBC Doctor Who.
New episodes every Tuesday.
I am so In my element whilst out walking in the fresh air listening to this! I have always loved Alex and his jewellery, i work in jewellery and collect it myself too, add to that his calming slightly eccentric nature, and such an array of interesting guests from all walks of life, and it's just such an interesting podcast.
★★★★★
Perfect escape!
Alex is such a lovely host of this podcast that he encourages the nicest conversations with his wonderful guests. Jewellery often has an interesting tale attached to it and this podcast is a fascinating insight into the stories that affect people and things they treasure. I could listen to this all day, pour the tea...
★★★★★
Delightful
This podcast is a genuine jewel. Beautiful, authentic chats between Alex, often his (inspirational) daughter, and his guests which span jewellery, family history, interesting trivia and culture. As someone who wears jewellery daily and because each piece resonates with a memory, this really speaks to me. Brilliant stuff!
★★★★★
A joy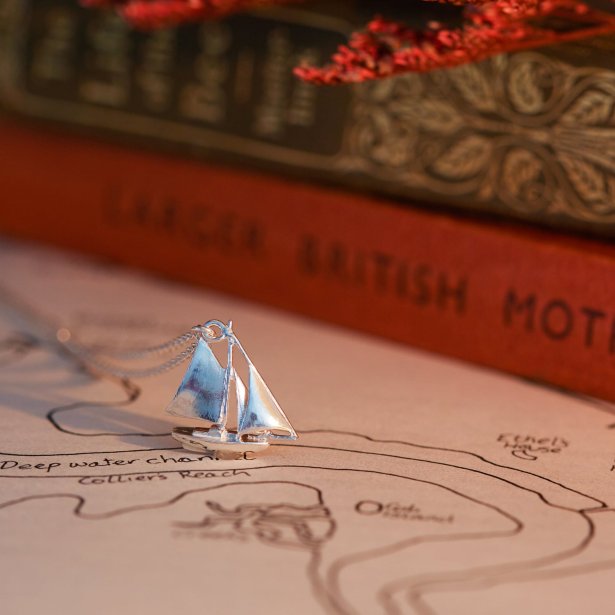 Share Your Story
Your Treasured Tokens
Alex would love to hear about your favourite piece of jewellery and the stories connected to it. Send us an email if you have a moving, fascinating or surprising story behind your most special piece.
Email us your story