Episode Nine - Erin O'Connor
In our latest episode of 'This is a Token', Alex is joined virtually by fashion model, diversity campaigner and all-round icon of the British Fashion scene, the wonderful Erin O'Connor MBE. In a lively and uplifting discussion, Erin talks Alex through her favourite pieces of jewellery, many she has acquired on her travels around the world with her work since she was spotted at 19 years old!
Listen in as Alex & Erin (with an appearance from Alex's daughter and podcast co-producer Connie) talk about the overt sexualisation of young women in the public eye, the strength of character that comes from forever being in and out of fashion, and adorably, how in the hands of her youngest son Eddie, her Alex Monroe 'Peace' necklace will forever be her 'Pizza' necklace!
"I feel like Erin is an old friend, she's been wearing my jewellery since forever and I've seen her around at various functions and things… but we hadn't actually met for real until I chatted to her for my podcast. She is a very private person but she has a naughty twinkle in her eye and a wicked sense of humour so it felt like we really were best friends after about a minute. As it turned out we couldn't stop chatting so the conversation went on for nearly two hours! Far too much gossip but also we discussed some important stuff too.
Erin was really insightful about accepting body difference in fashion, and her public and private faces, and so much more. In the end we swapped paint colours, arranged to meet up for a stroll in the park as soon as lockdown finishes, and all of a sudden I really do have a new old friend!"
-Alex Monroe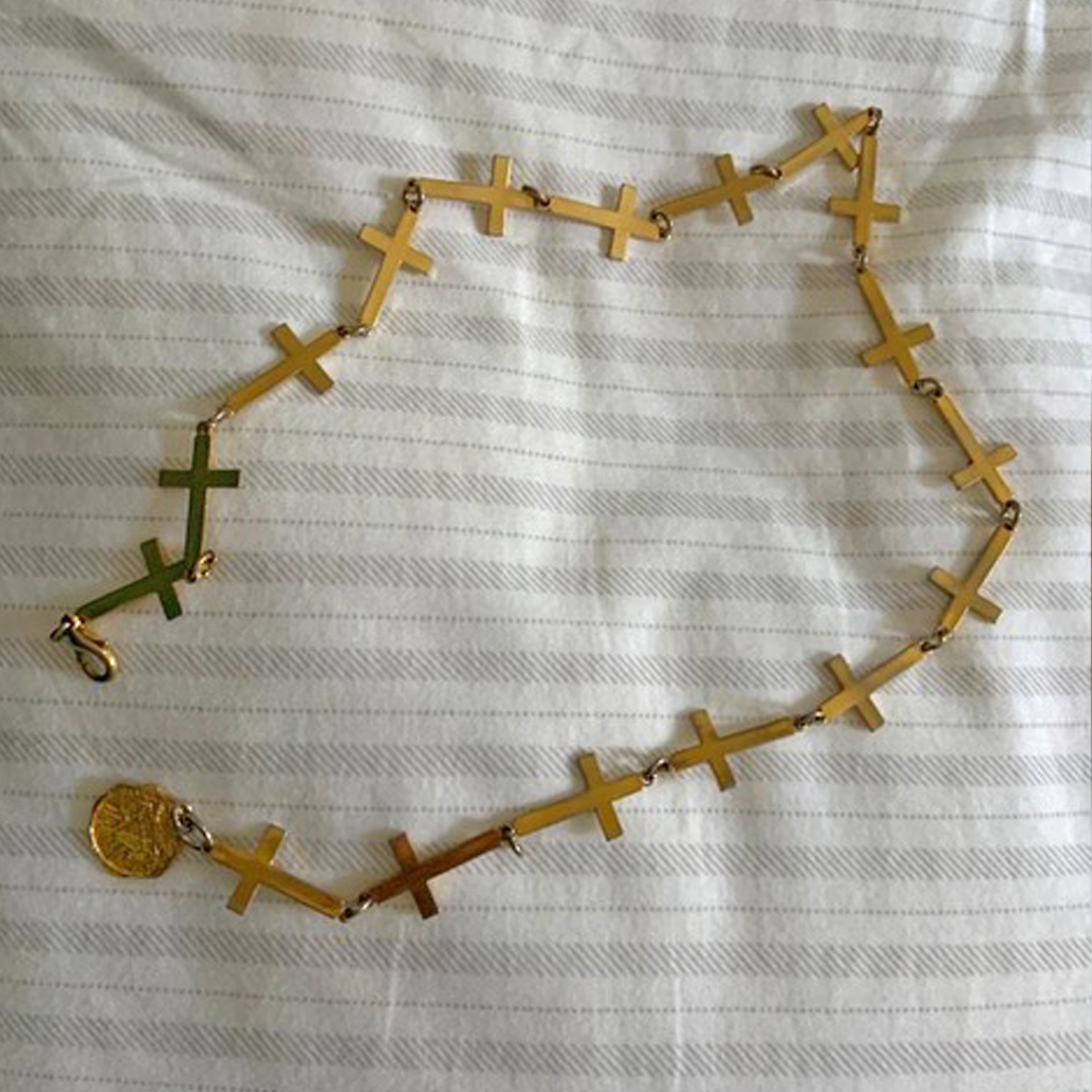 ---
Here are some useful links for further reading on issues, events and artefacts discussed by Alex and Erin.
---
Illustration by Connie Bella Monroe
Edited by Emily Sandford
Music by Daniel Patrick Cohen