Alex Monroe Necklaces are made to be worn together. Whether perfectly paired, or oddly mismatched - we love layering to create our own unique combinations. Style is experimental, have fun with it. There is no right or wrong way to wear your necklaces! Follow our zero-fuss 'Art of Layering' guide and experiment with your most loved Alex Monroe pieces.
Pendant Necklaces
We are often asked if our necklaces can be worn together, or layered - and the answer of course, is yes! Most of our Pendants come on our 'standard' chain length, which measures 16" (40cm) and can be extended to 18" (45cm)
This means that you can easily layer two necklaces, by wearing them at their different lengths. But if you want to go one step further, and create your very own necklace 'stack' or 'neck-mess' read on for our essential guide.
Shop Pendants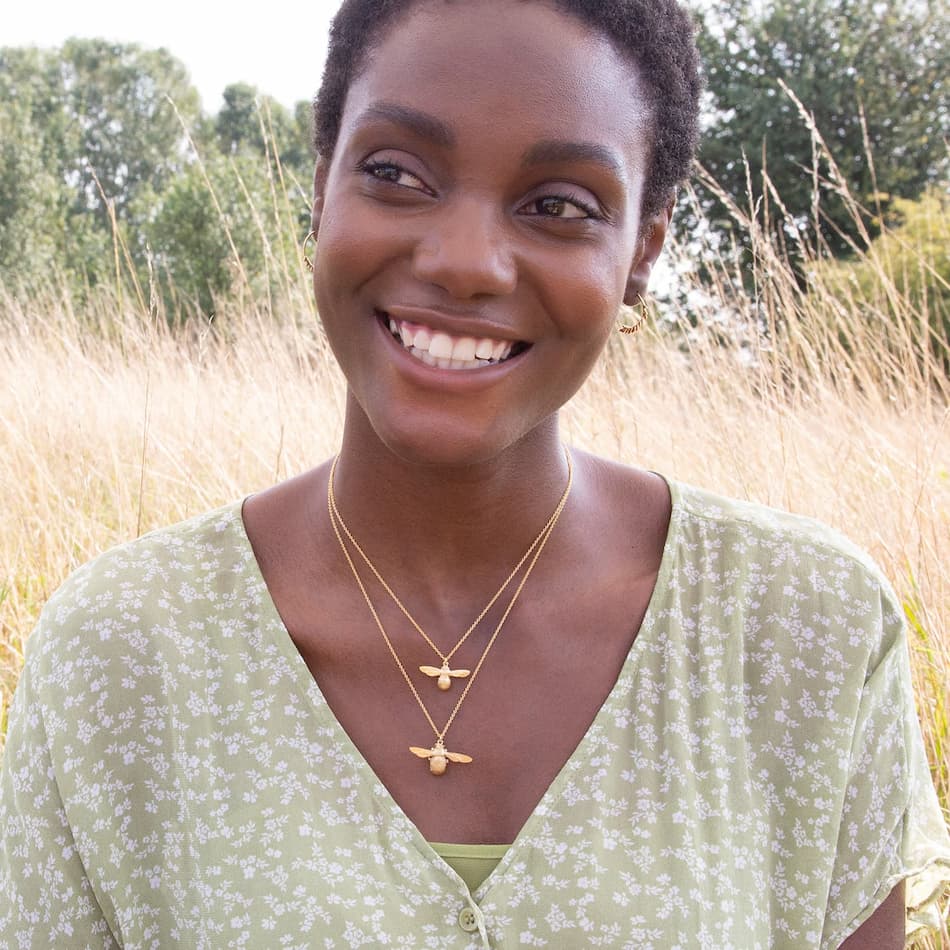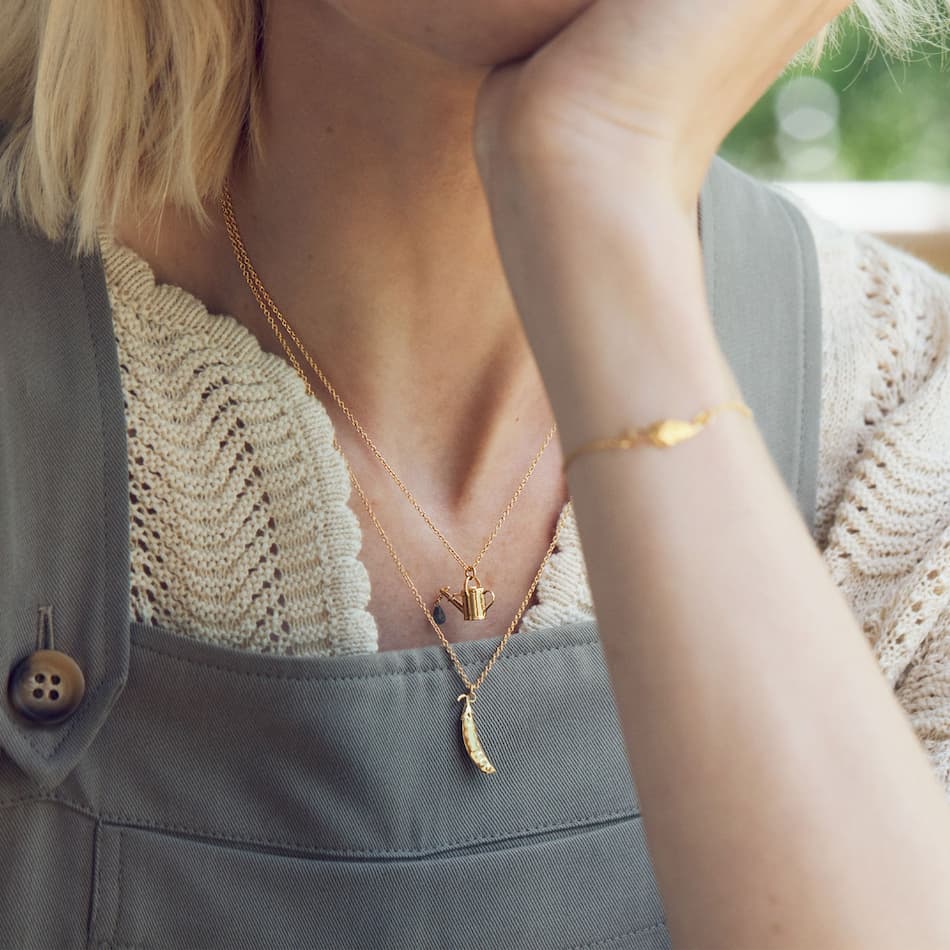 "An interesting layered necklace stack might be carefully considered, but it should always look effortless! Wear treasures personal to you, to create a mis-matched look. A collection of jewellery that feels as though it could have been collected over decades, or on an exciting world adventure is always a great talking point. "
Emma Burgin-Fox, Design Director
Long Chain Necklace
The easiest place to start is with our range of necklaces that already come on a longer length chain as standard. These styles were designed by Alex and our team to be worn on longer chains, so you can rest assured that they are already perfectly proportioned to do so.
Did you know that you can switch out pretty much any of our pendants onto longer chains? This is a complimentary service at point of purchase, simply get in touch with our Customer Care team to arrange or find out more.
Shop Long Chains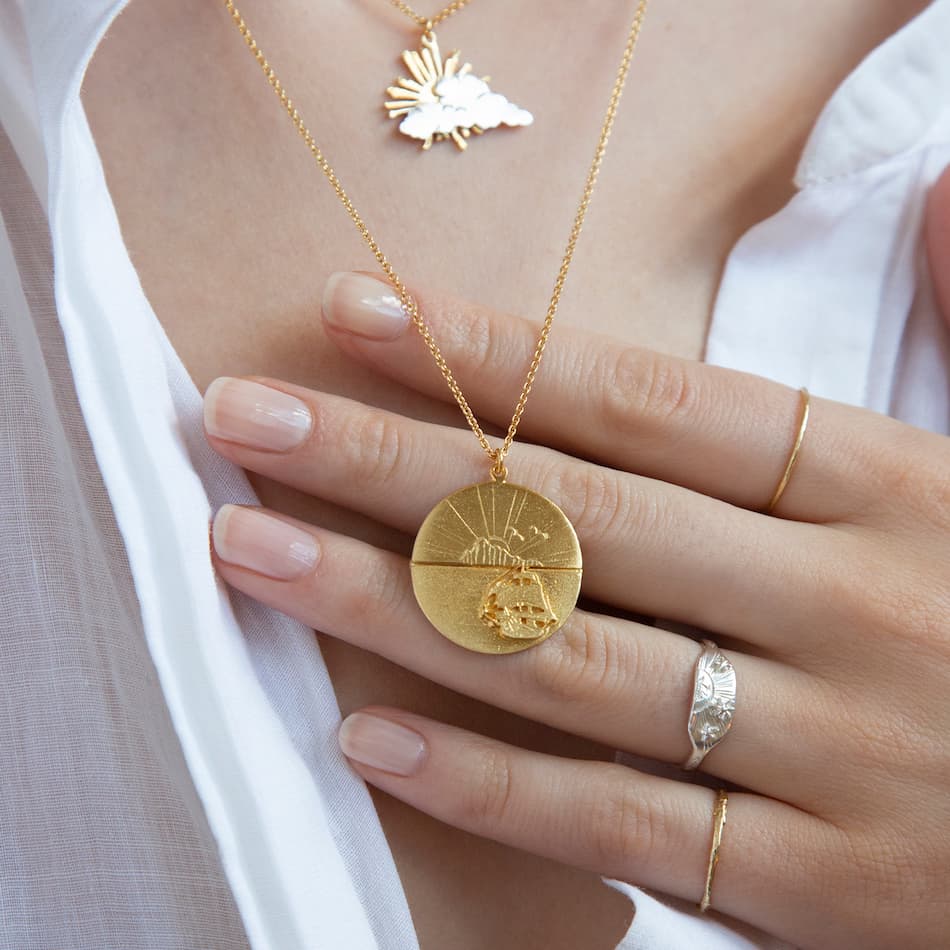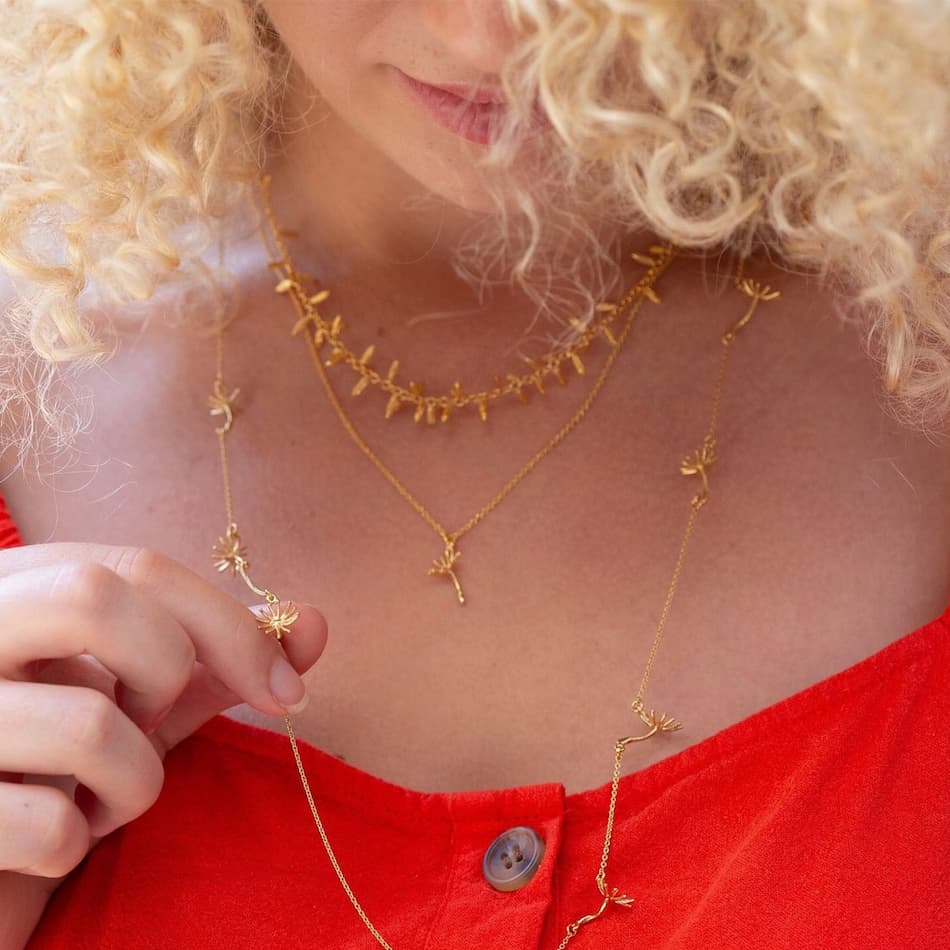 Our Top Five Tips!
1. Layering necklaces might be in fashion, but how you style them is totally up to you! Create a statement, mis-match metals or simply pile them on because you can't decide which to wear!
2. We have to be honest, wearing multiple chains together can be tricky at times, running for a bus can take your 'neck-mess' to a whole new level! So our biggest tip for layering multiple necklaces together is to simply have a regular tweak - just to separate each chain out a few times throughout the day.
3. Chains with a larger difference in length are less likely to get tangled, compared to wearing multiple chains that are very similar in length.
4. Make sure your chains are free of tangles and knots before you put them on.
5. If your necklaces do have knots, or become tangled, don't worry! We suggest laying them on a flat surface and using a dressmaking pin or needle to gently tease out the tangles. With a little bit of patience, you will be sure to undo any knots!
Statement Necklace
To really create a 'wow' factor, how about starting off with one of our Statement Necklaces? As the name suggests, they have already been designed to create a certain level of impact, but adding additional necklaces can create a look that is reflective of your own personal style.
Shop Statement Necklaces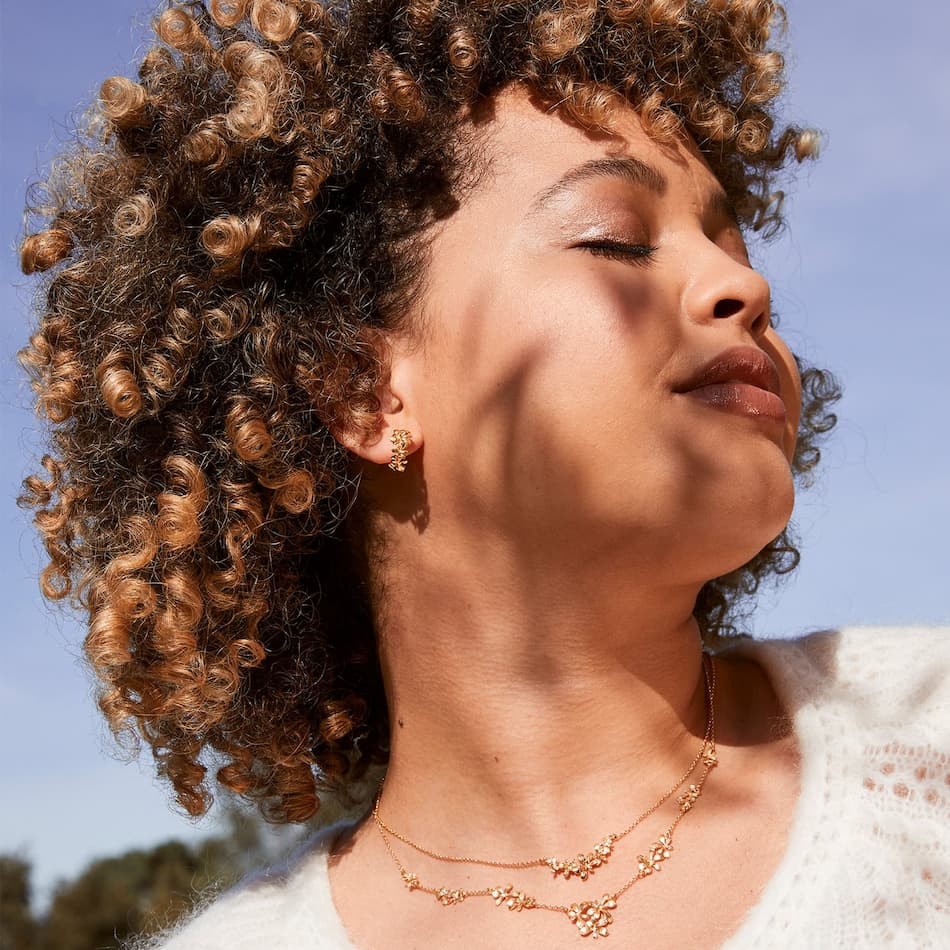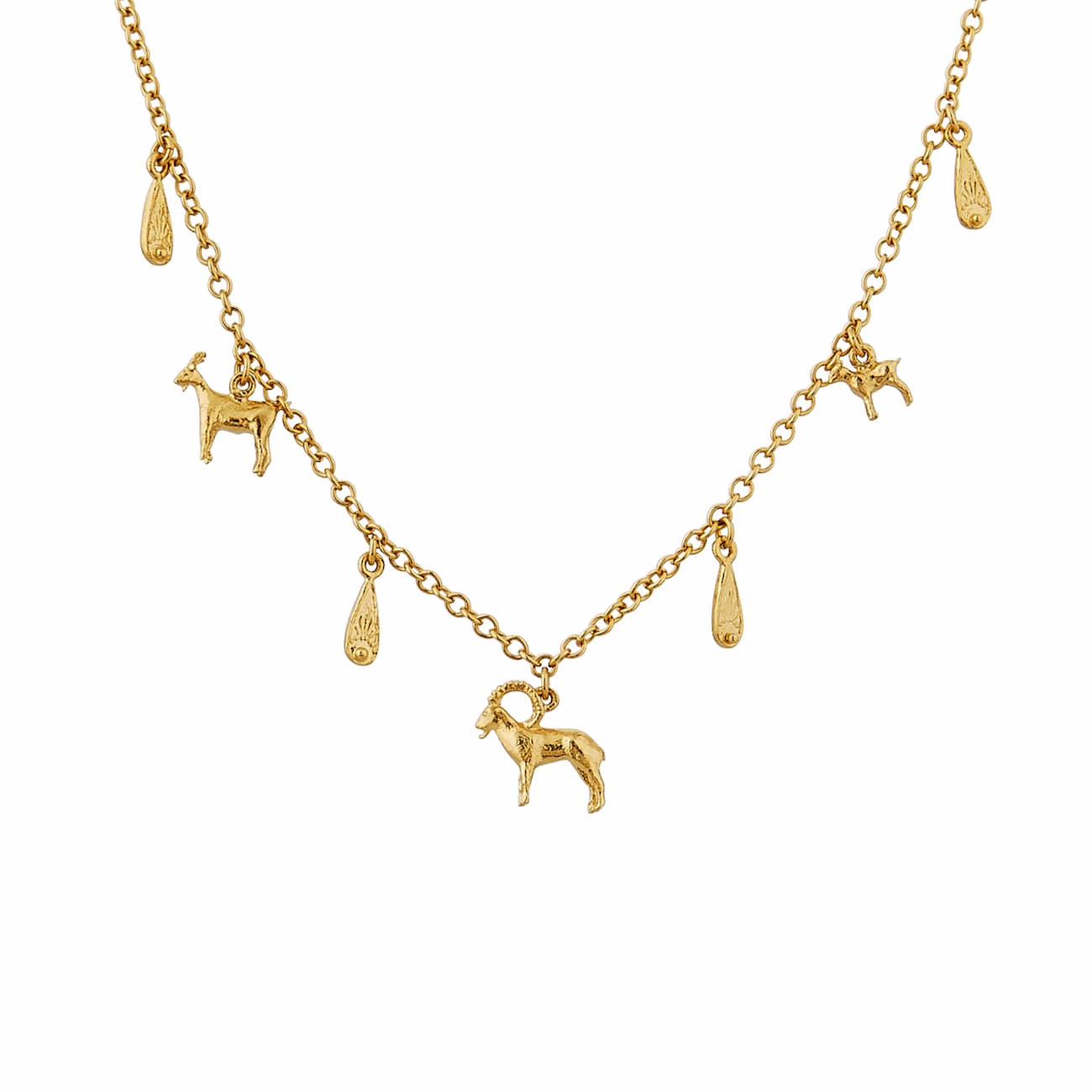 To help make this trend simple and effortless here are our top 5 tips to creating a chic layered look...
1. It's essential to create a balanced look when layering; spacing is key.
18ct Gold Fine Jewellery
As with our main collection, our 18ct Gold necklaces also come on a 'standard' chain length measuring 16" (40cm) which can be extended to 18" (45cm).
Decidedly dainty, our fine jewellery necklaces are perfect for creating subtly sparkling layers. They may be more luxurious, but they still offer plenty of character to reflect your personality.
Shop 18ct Necklaces