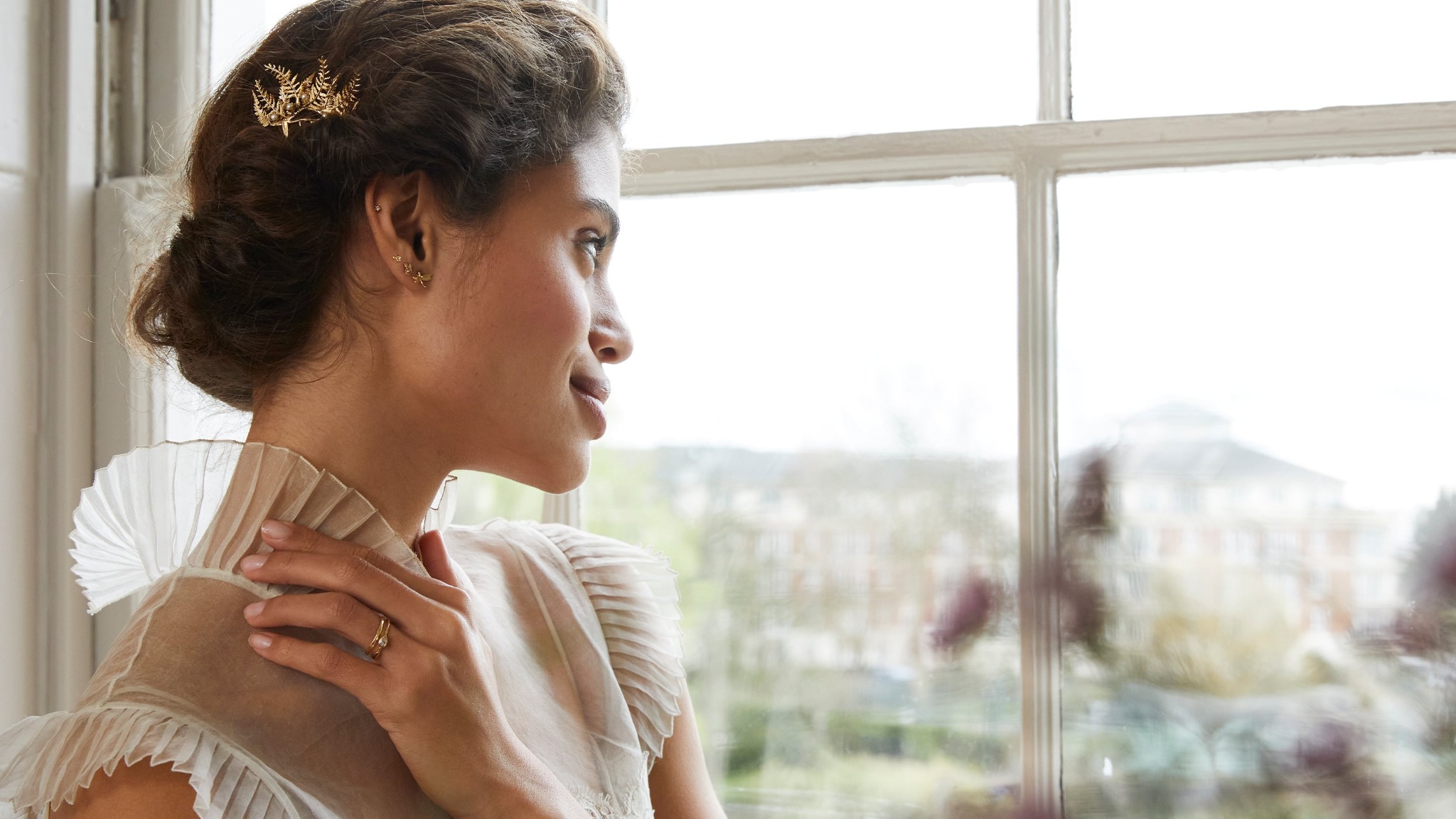 Choosing anEngagement Ring
When it comes to choosing an Engagement Ring for your partner, yourself, or together as a couple, the most important thing to remember is there is no set formula...and what is right for one person, will be completely different for another. However, with just a few key considerations in mind, your journey to finding your dream engagement ring will be a much smoother process!
Our wonderful Fine Jewellery & Bespoke manager Susie Ekeland has worked with so many of our customers over the years on their proposal jewellery. Read on to discover her take on finding (or commissioning) the perfect ring!
Our Signature Style Rings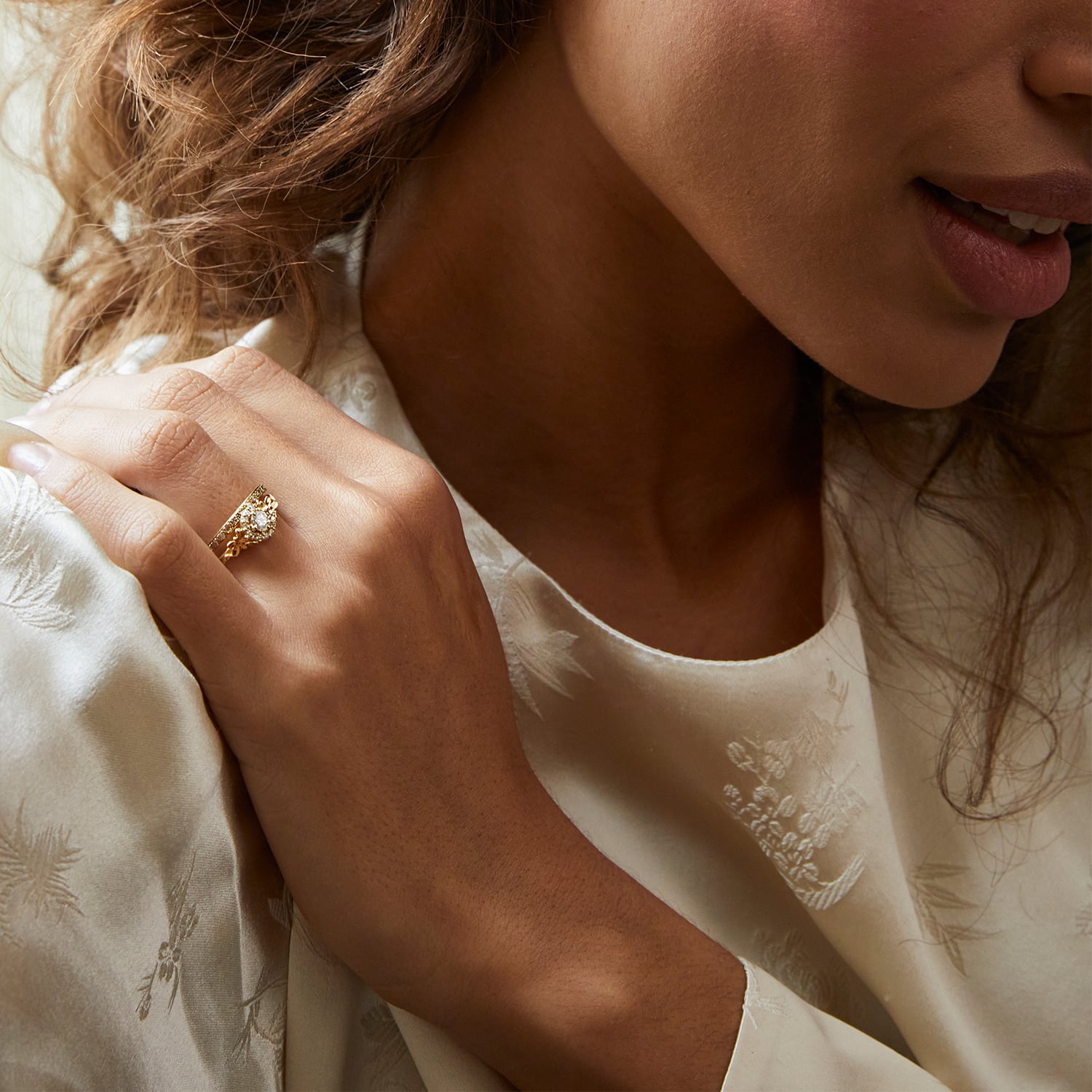 How much do I spend?
Over the years we've heard a lot about how much you should spend on an engagement ring, but our perspective will always come down to one thing - how much do you feel comfortable spending? Of course, this is going to vary from person to person, but we think it's really important not to compare yourself or feel pressured to spend a certain amount. Focusing on meaningful design details which don't have to cost the earth can ultimately create a much more expressive and thoughtful ring!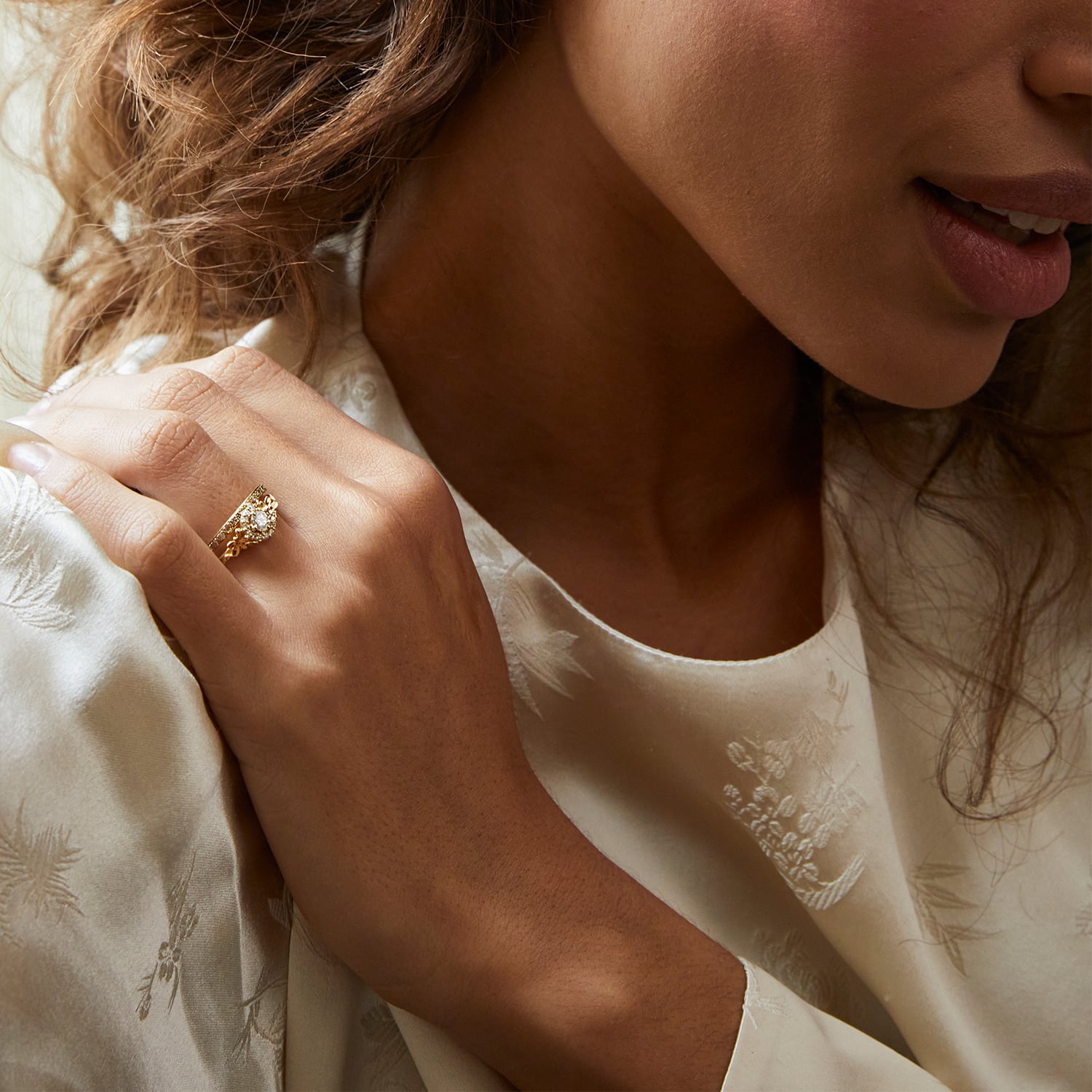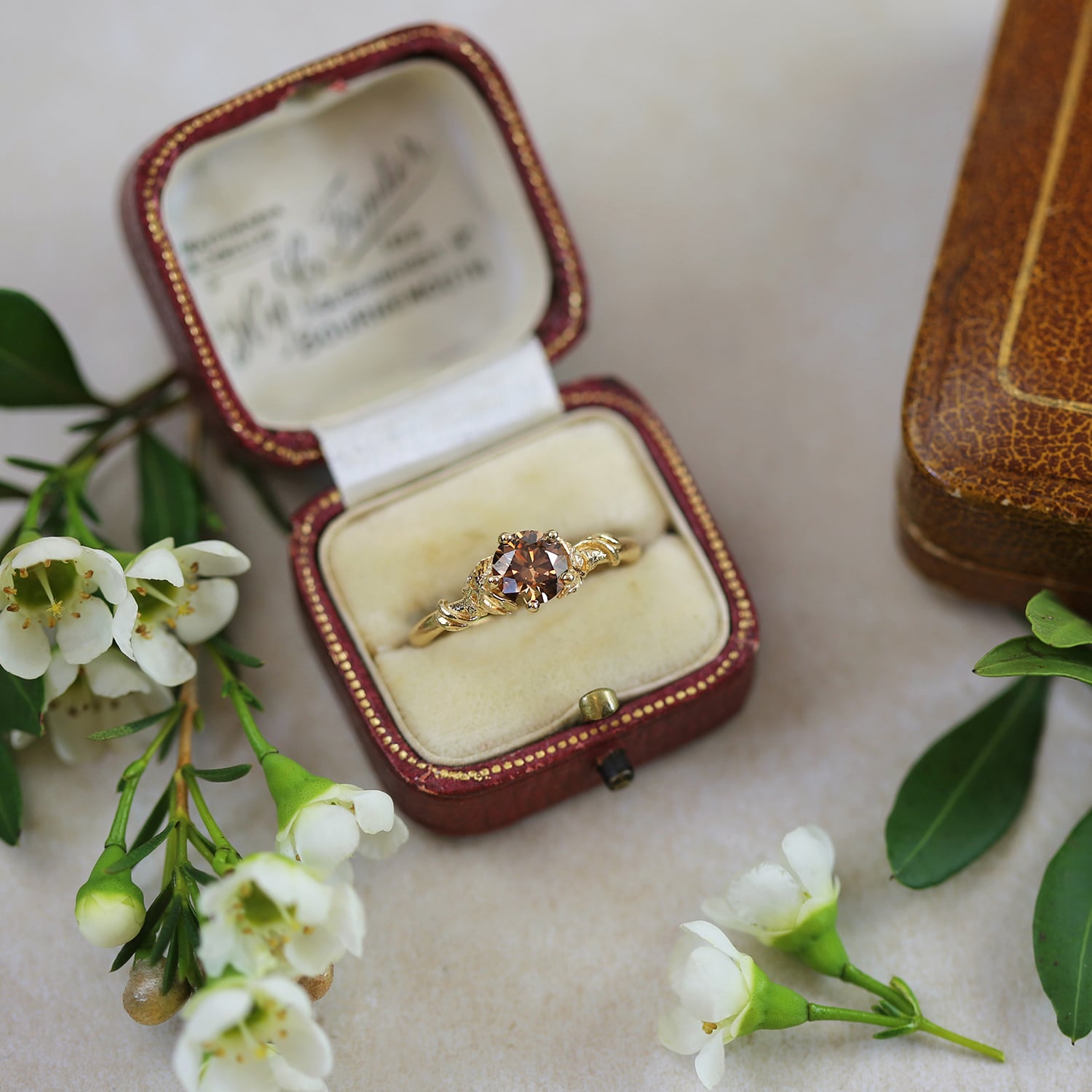 The perfect gemstone
The stone in an engagement ring is often seen as the central feature, so it's always important to think about what type of gemstone you want and why. Not all engagement rings have diamonds, and there's a huge variety of other gems to choose from, ranging from the brightly coloured to the subtly sparkling.
In finding a place to start, think about your partner's style - for example, the colours they love or if they have an affinity for a certain part of the world. Gemstones come from all over the world and many are specific to just a few special regions - Tanzanites are only found in Tanzania for example.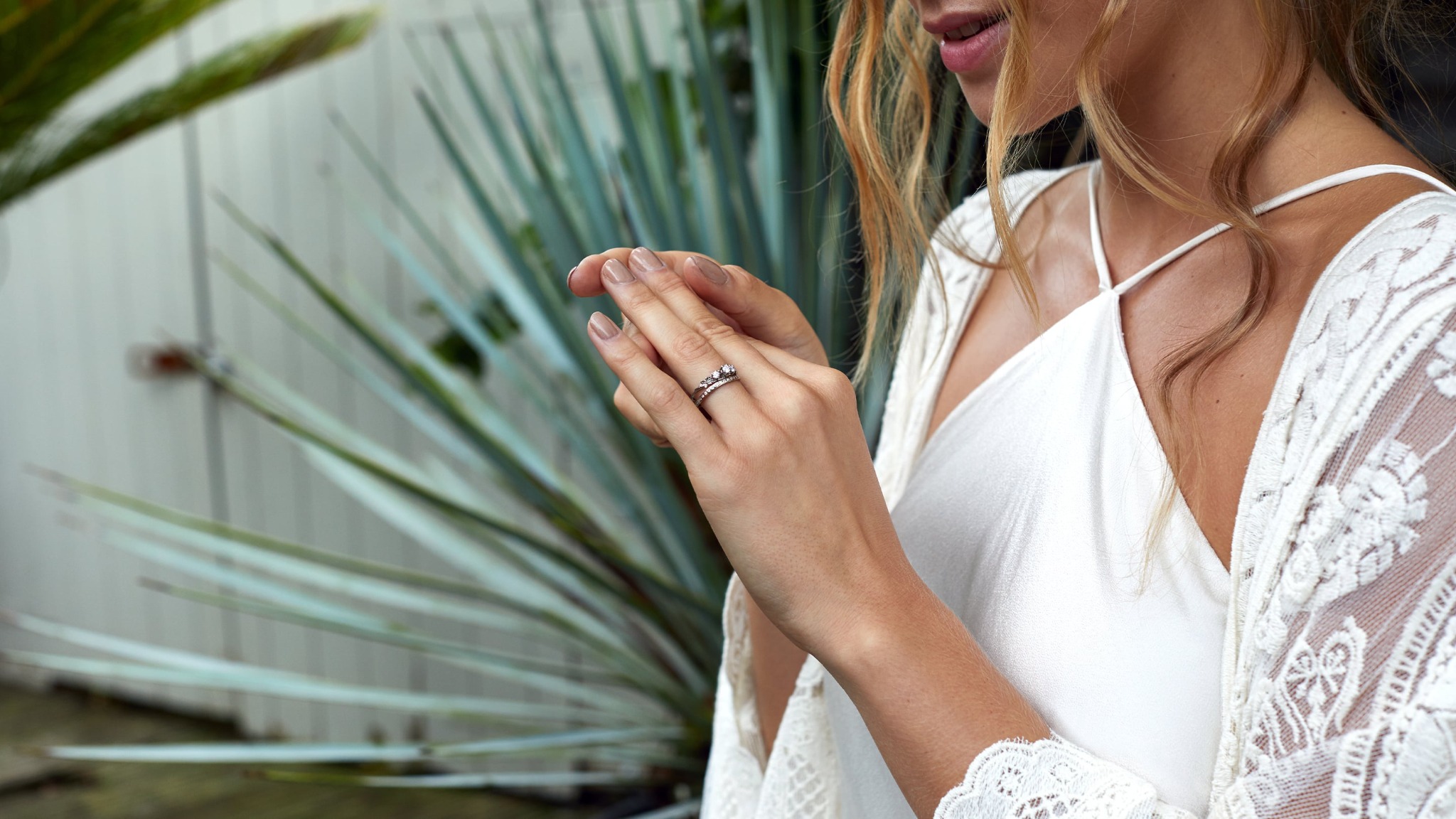 'Meaningful design details don't have to cost the earth, and can ultimately create a more expressive and personal ring.'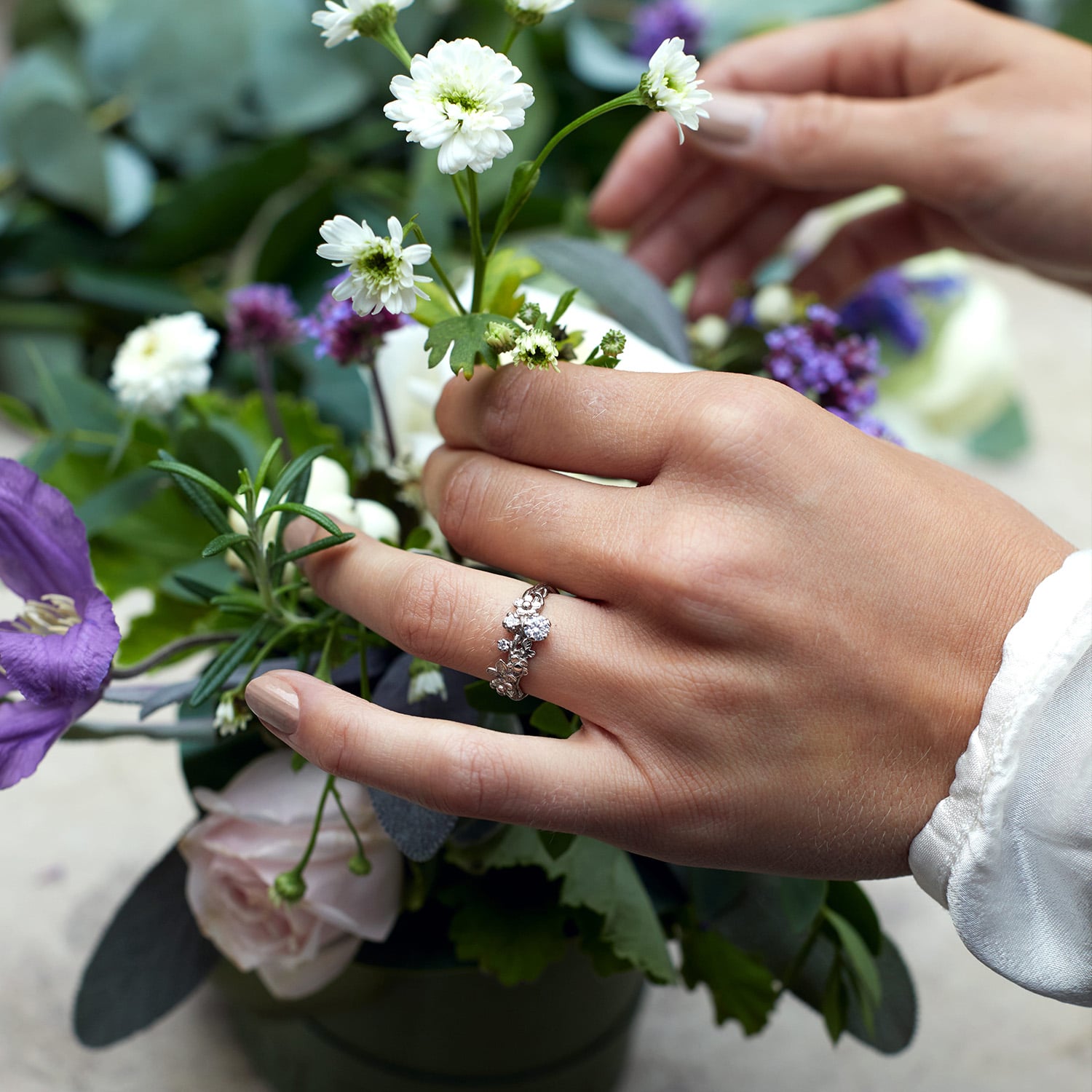 Ring Style
When imagining an engagement ring, many people think of the diamond solitaire - a simple band with a single stone. This is a great place to start, but don't be nervous to explore other design options. Rings with multiple stones can be a great way to add colour and sparkle, and of course, you also don't have to have a gemstone in the design at all!
It's so important to consider the wearer and their lifestyle. Highly detailed rings can be a little more catchy than others and could be less suitable for someone very hands-on and active in their day-to-day. It also helps to consider the wedding band and how this might sit alongside the engagement ring. The two rings are traditionally worn in tandem, and often feature complimentary design details so they work as a unified pair.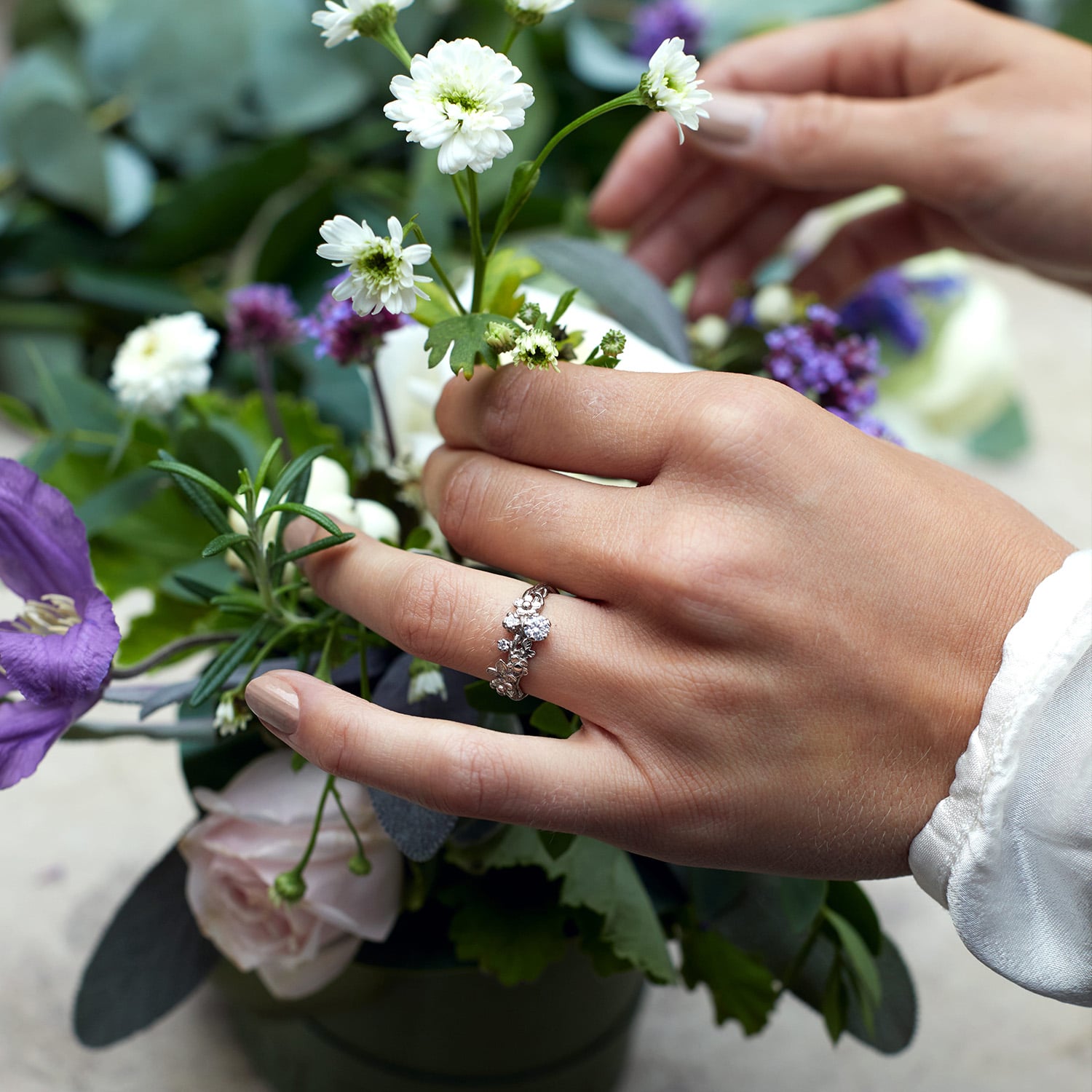 Alex's Favourite Engagement Rings
When imagining an Engagement Ring...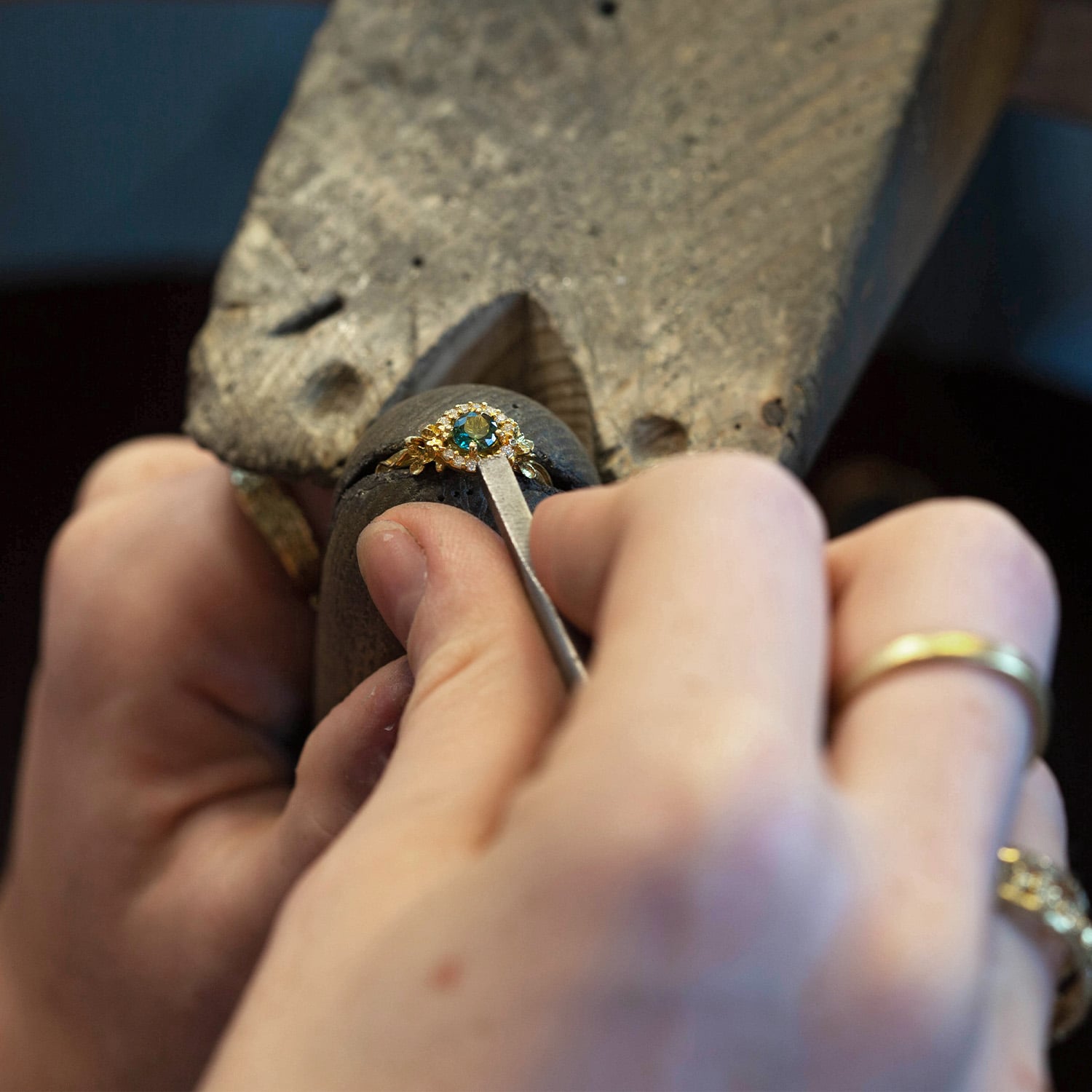 Handmade in England & Ethical
At Alex Monroe, we have been proudly hand making jewellery in England using a mix of traditional and specifically developed techniques, for over 30 years. From the inspiration behind our collections, to how our collections come to life, read on to discover the making process behind every piece of Alex Monroe jewellery.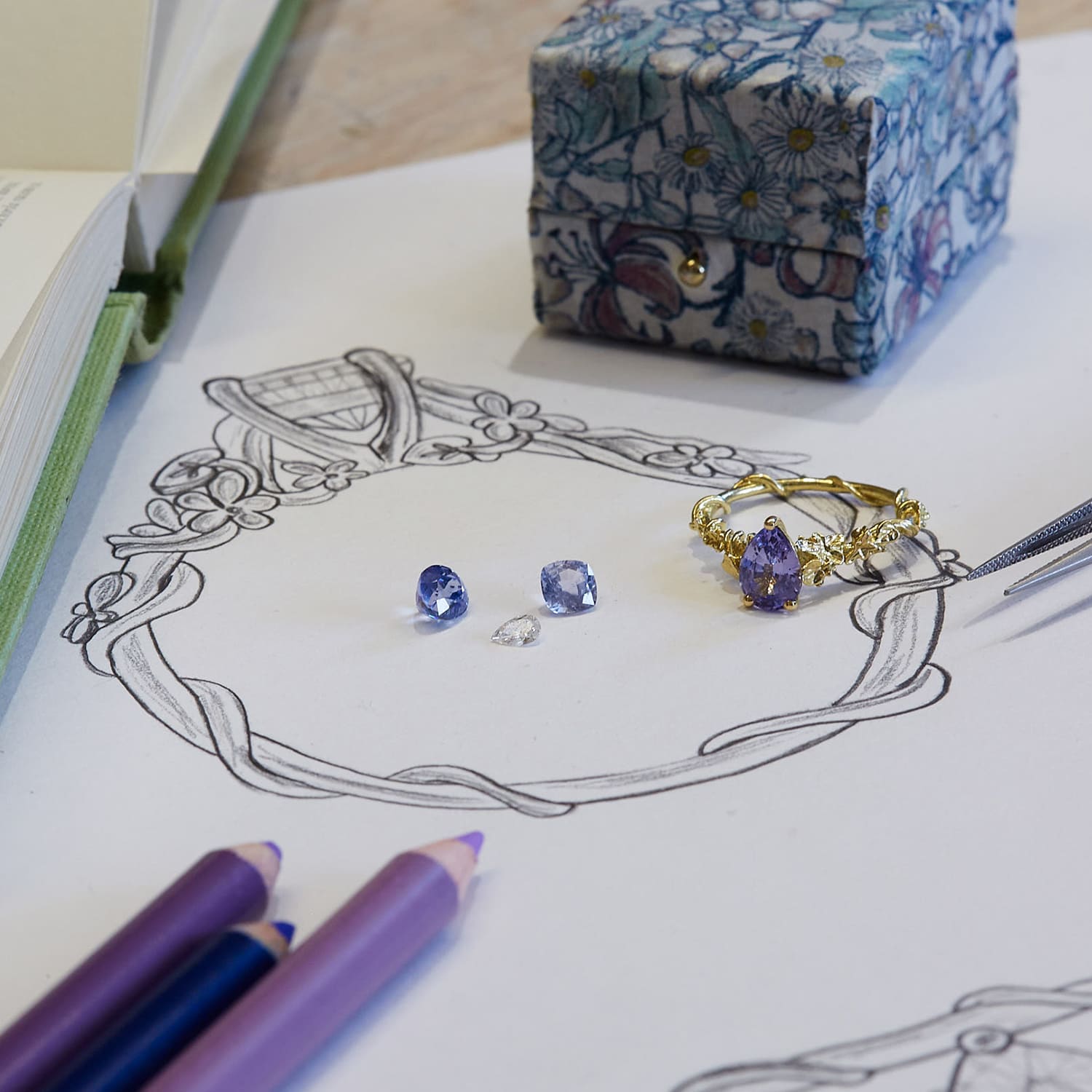 Bespoke
Alex's signature natural style has been reimagined by our design team as a stunning selection of One of a Kind hairpieces. Completely handmade, each piece and sets of pins features a unique configuration of florals, leaves and vines, with a few of our favourite creatures dotted here and there.