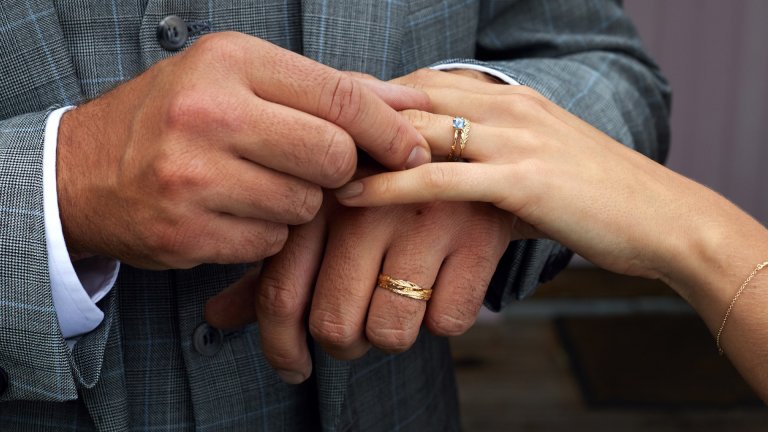 All Things Wedding
Celebrating a Lifetime of Love…
Already asked the question and planning your big day? From Wedding Bands for him and her to gifts for your bridesmaids and groomsmen, our Wedding Page ties together everything you need to add an Alex Monroe touch to your celebrations! With every treasure designed and handcrafted by us in England, our dedication to ethics and sustainability at every stage of the creation process means you can assured that your wedding jewellery is as beautiful in it's values as it's appearance!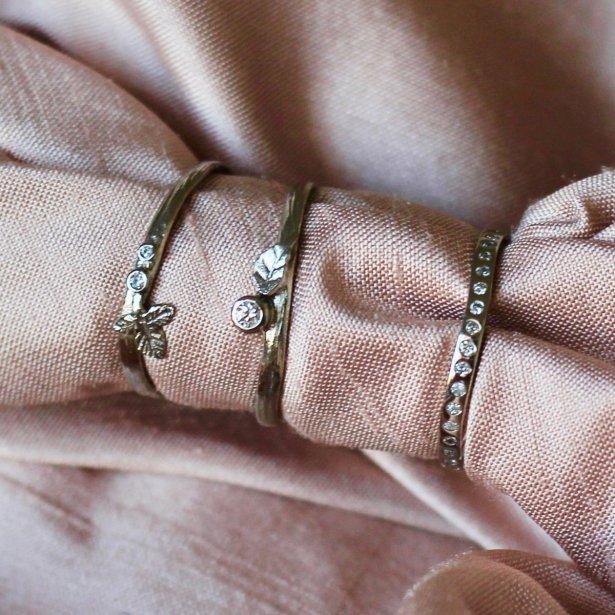 Pick the right one
Wedding Bands
A symbol of infinite love and commitment, all Alex Monroe Wedding Rings are handcrafted from 18ct gold or platinum with exquisite natural detailing.
Explore our full range here
Inspired by Nature and intricately handcrafted from precious metals with exquisite natural texturing.