Inspired by nature, with each initial intricately handmade in England by our expert jewellers, our Alphabet Letter Necklaces bring an exquisite personal touch to your Alex Monroe collection. From our sterling silver and Teeny Tiny 18ct gold Floral Alphabets in radiant full bloom to our 18ct gold Enchanted Woodland Alphabet, inspired by the magical nature of ancient English woodlands.
Teeny Tiny Floral Alphabet
Our signature Floral Alphabet collection has been given a precious, teeny tiny twist, in our Teeny Tiny Floral Alphabet.
Handmade in 18ct solid gold by our highly-skilled jewellers, every Teeny Tiny Floral Alphabet necklace is a delicately detailed miniature of it's sterling silver original. The front of each letter is in radiant full bloom, and features a unique combination of florals, leaves and vines inspired by Alex's love of the English countryside - with a luxurious, high-shine polish on the reverse, achieved completely by hand.
Floral Alphabet
Our much-loved signature Floral Alphabet letter necklaces, blooming with intricate florals, delicately sculpted leaves and twisted vine details. Each initial from A - Z has been handmade by our expert team in sterling silver, with the option of a 22ct gold plated finish.
Enchanted Woodland Alphabet
Inspired by the magical nature of an ancient English woodland celebrated in fairytales and folklore. In our Enchanted Woodland Alphabet, miniature twigs and branches organically curve to form the letters A - Z, and numbers 0 - 9. Handmade in 18ct solid gold, with gorgeous textured details.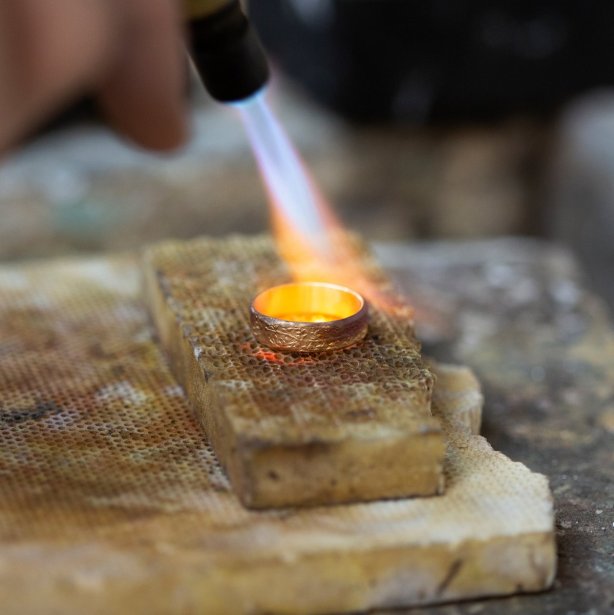 Handmade in England
Each and every piece of Alex Monroe jewellery is designed and handmade in England, from Alex's carefully crafted orignal to our jeweller's finshing each piece in our workshop.
Discover the process here