Day-time / Night-time Dream Earrings
A graceful stork glides through the skies in a pair of statement, chandelier earrings detailed with assymetric charms.
Read More
Product Description
A graceful stork glides through the skies in a pair of statement, chandelier earrings. Gather your dreams and set sail towards an infinite horizon of hope and adventure in this magical collection. Gather a Dream evokes feelings of hope, romance and new beginnings in light of challenging times. A resilient mixed-metal collection with an uplifting reminder that every day is a new beginning and the sun will always come out from behind the clouds.
Metal
Sterling Silver with 22ct Gold Plate
Just like you, our beautiful jewellery does need to be looked after.
We have compiled a list of hints and tips for you on how to care for your Alex Monroe jewellery, so it will look as lovely as the day you received it. Many customers continue to enjoy wearing their Alex Monroe jewellery after owning it for 25 years!
We also provide a full repair and re-conditioning service for all Alex Monroe jewellery. If your jewellery is damaged or just needs a little TLC, then please get in touch to receive a quote.
More information on how to care for your jewellery or how to get in touch regarding a repair or re-conditioning, can be found on our Jewellery Care page.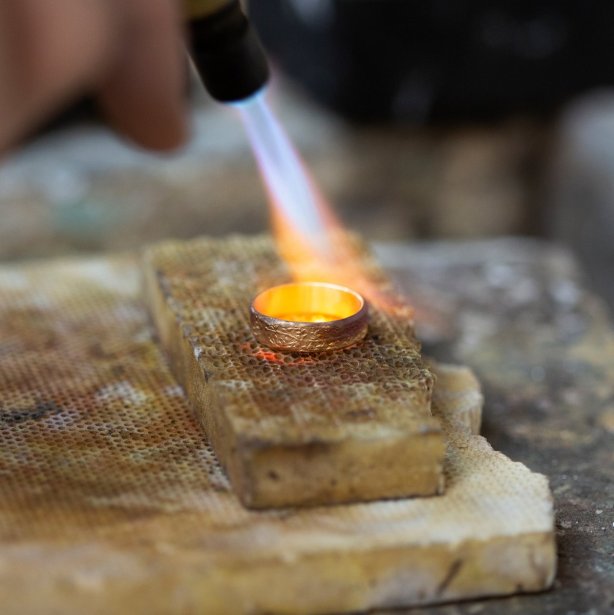 Handmade In England
Alex and his design team create all original designs by hand in sterling silver. An unusual approach to jewellery making which allows them to achieve our signature detail. When our jewellery goes into production, it is hand-finished by our team of skilled craftspeople in our London workshops, and Birmingham's Jewellery Quarter. We're extremely proud that each and every Alex Monroe treasure is and will forever be handmade in England.
Discover here
You may also Like