Experiences
Discover an Alex Monroe Experience
From making your own Alex Monroe treasure at Jewellery School to global stockist engraving events with our travelling workbench plus our coveted Sample Sales! Our Experiences page brings together everything going on at Alex Monroe each season! Continue to check this page regularly or subscribe to our Hive to stay in the loop of all upcoming Alex Monroe experiences!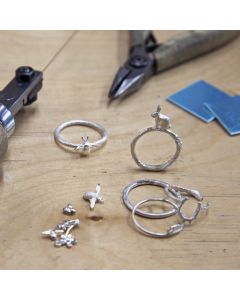 Create your own Stacking Rings | Jewellery School
Alex Monroe Workshop, Bermondsey, SE1 London
Saturday, 16th May 2020
11am - 4pm
What's Going On
A Season of Alex Monroe Events
From our travelling engraving workbench, to special talks with Alex and exclusive styles, there's an exciting mix of events lined up in the run up to Christmas!
Find out what's going on