Hans D-Shape Hidden Green Tourmaline Ring
Product Description
A single, rich and juicy cabochon-cut green tourmaline secretly studs the inside band of this curved-edge, textured ring, leaving behind a shadow on the finger after every wear.
In a curious new collaboration, Alex Monroe fuses 30 years of jewellery design & craftsmanship with the wit and style of writer and cultural observer Raven Smith. The result is a fresh, clean and somewhat sensory collection, where a surface simplicity playfully comes undone to reveal layers of hidden elaboration and unexpected detail.
Handcrafted from Sterling Silver and Gold-Plate and occasionally solid 18ct Gold, Alex Monroe x Raven Smith is a fluid collection of intense wearability imbued with style, luxury and cheeky allusion.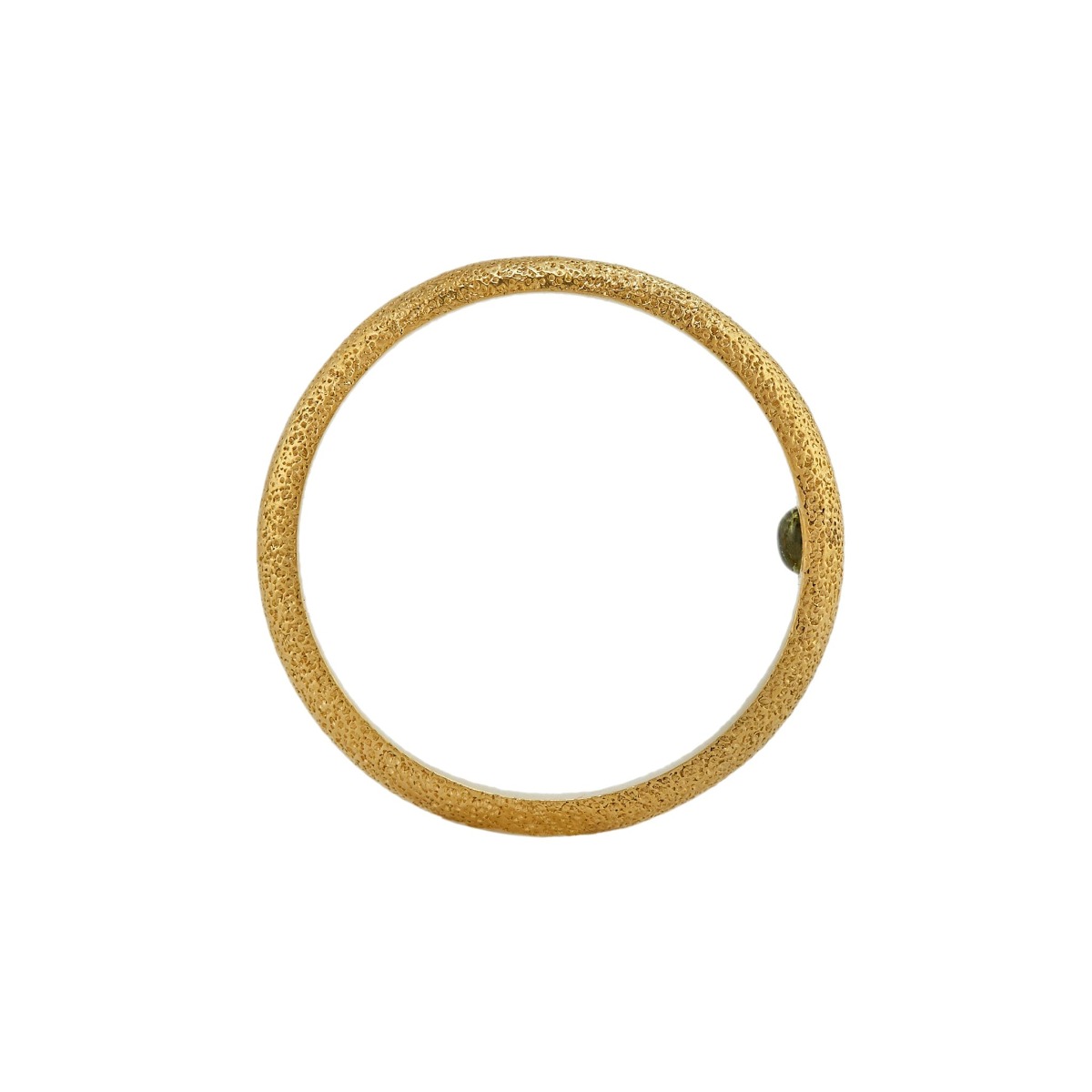 Ring Size Information
Whilst we are unfortunately not able to offer resizing on our Alex Monroe x Raven Smith rings, the engineering of the gemstones on the interior of the band means they can comfortably accommodate multiple ring sizes in four, set variations.
Please see our below ring sizing guide for guidance:
| | |
| --- | --- |
| Size UK I | Fits Sizes UK H | UK I | UK J |
| Size UK M | Fits Sizes UK K | UK L | UK M |
| Size UK P | Fits Sizes UK N | UK O | UK P |
| Size UK R | Fits Sizes UK Q | UK R | UK S |
Metal
Sterling Silver with 22ct Gold Plate
Just like you, our beautiful jewellery does need to be looked after.
We have compiled a list of hints and tips for you on how to care for your Alex Monroe jewellery, so it will look as lovely as the day you received it. Many customers continue to enjoy wearing their Alex Monroe jewellery after owning it for 25 years!
We also provide a full repair and re-conditioning service for all Alex Monroe jewellery. If your jewellery is damaged or just needs a little TLC, then please get in touch to receive a quote.
More information on how to care for your jewellery or how to get in touch regarding a repair or re-conditioning, can be found on our Jewellery Care page.