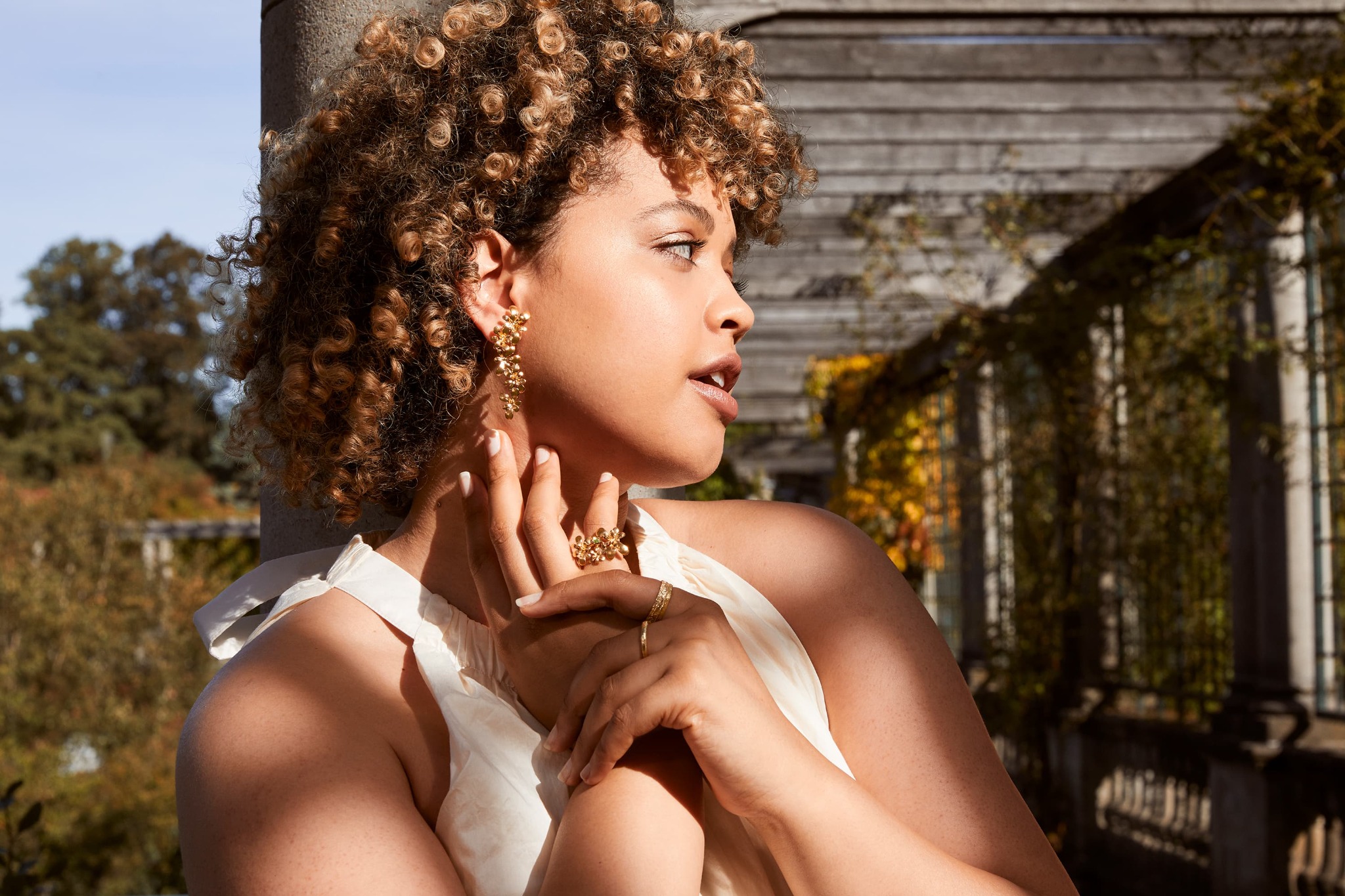 The Humble Beginnings collection sees Alex and our design team celebrate the resilience and wonder of nature found in stark urban spaces. Striking sprouts of wild greenery determined to flourish wherever they can seed and take root - from cracks in concrete pavements to the crumbling mortar of brick walls.
Competing for sunlight, leafy rosettes cluster together, accented with fresh white diamonds and vibrant green peridots. The Humble Beginnings Collection is handmade in polished sterling silver with the option of a 22ct Fairmined Gold plate finish.
Handmade in England | Fairmined Gold | Carbon Footprint Aware

Our second drop of Humble Beginnings is now live!
From delicate and everyday, to bold and elegant, we love that Humble Beginnings effortlessly captures the positive, uplifting feeling of early spring.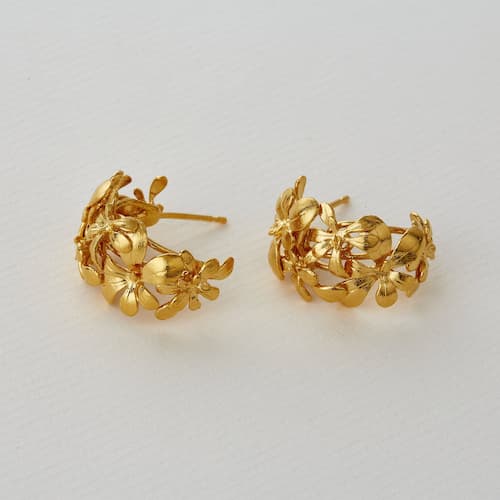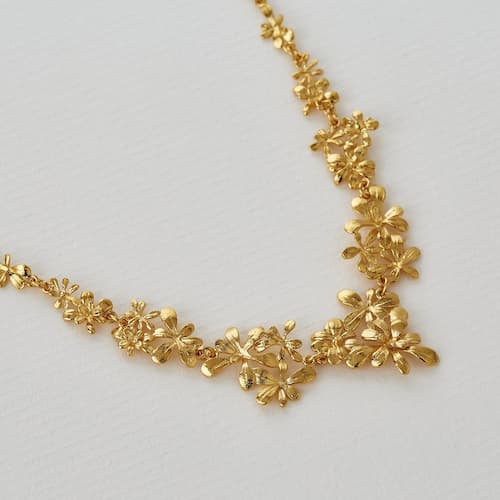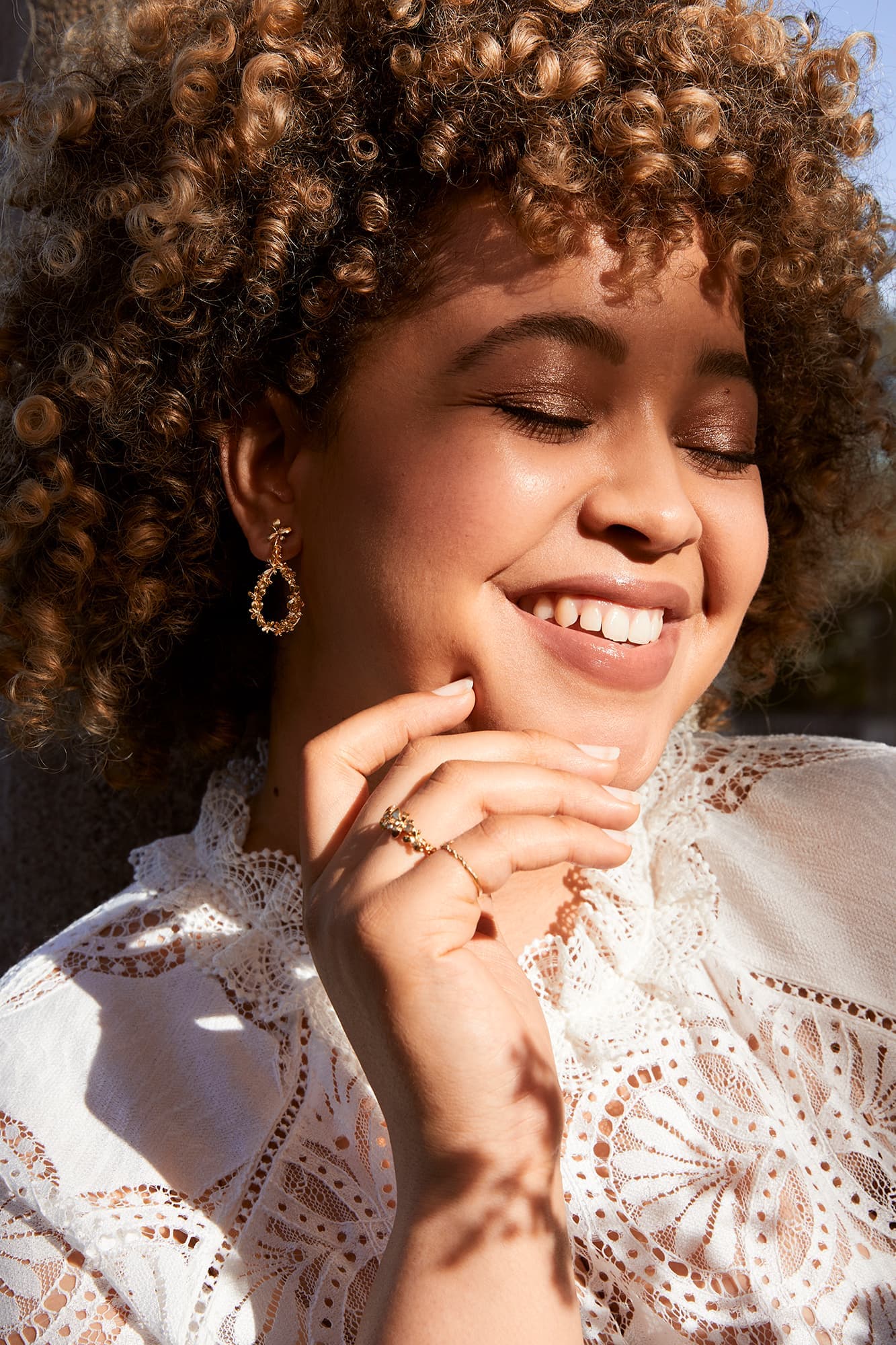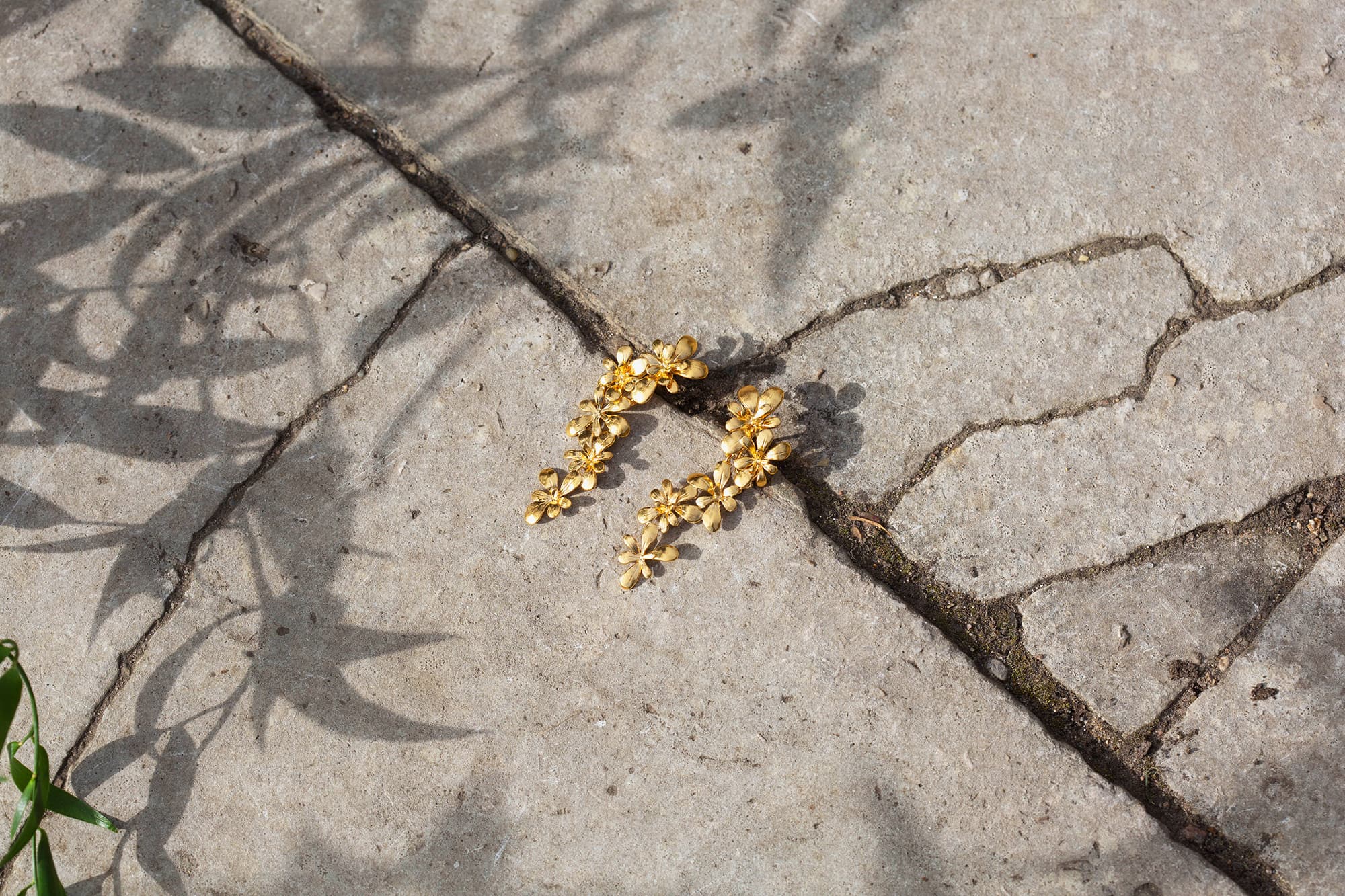 Alex and our Design Team love spotting interesting shapes in nature. With this collection, they were drawn to the 'Rosetta' you often see between pavements, or in shady spots. These tiny plants usually grow where soil condition is poor, rooting strongly, keeping their leaves low to the ground and spreading them to get as much sunlight as possible.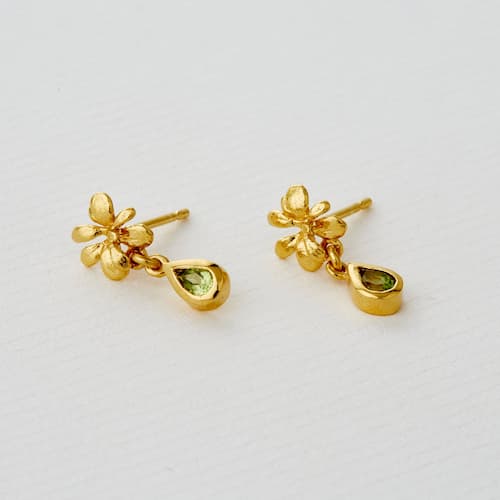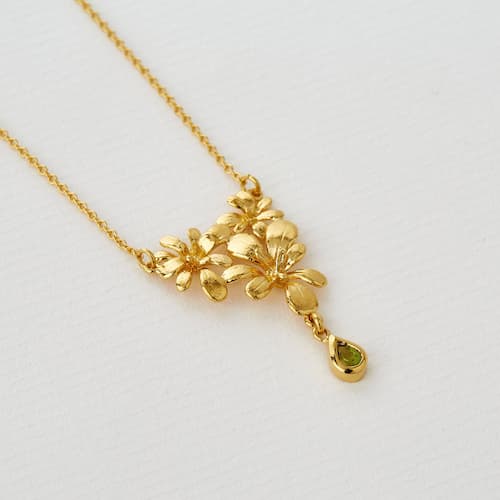 Peridot was chosen as the main gemstone in Humble Beginnings purely for its youthful, fresh and vibrant colour. Our Design Team also enjoyed experimenting with different ways of setting the stones. Our Single Rosette Necklace is 'grain set' from the back of the piece - to keep the front surface as smooth as possible, the gentle curve of the leaf intact and let through the maximum amount of light.
Please note that in the interest of transparency, we are unfortunately not able to trace the full supply chain of the Peridot we use.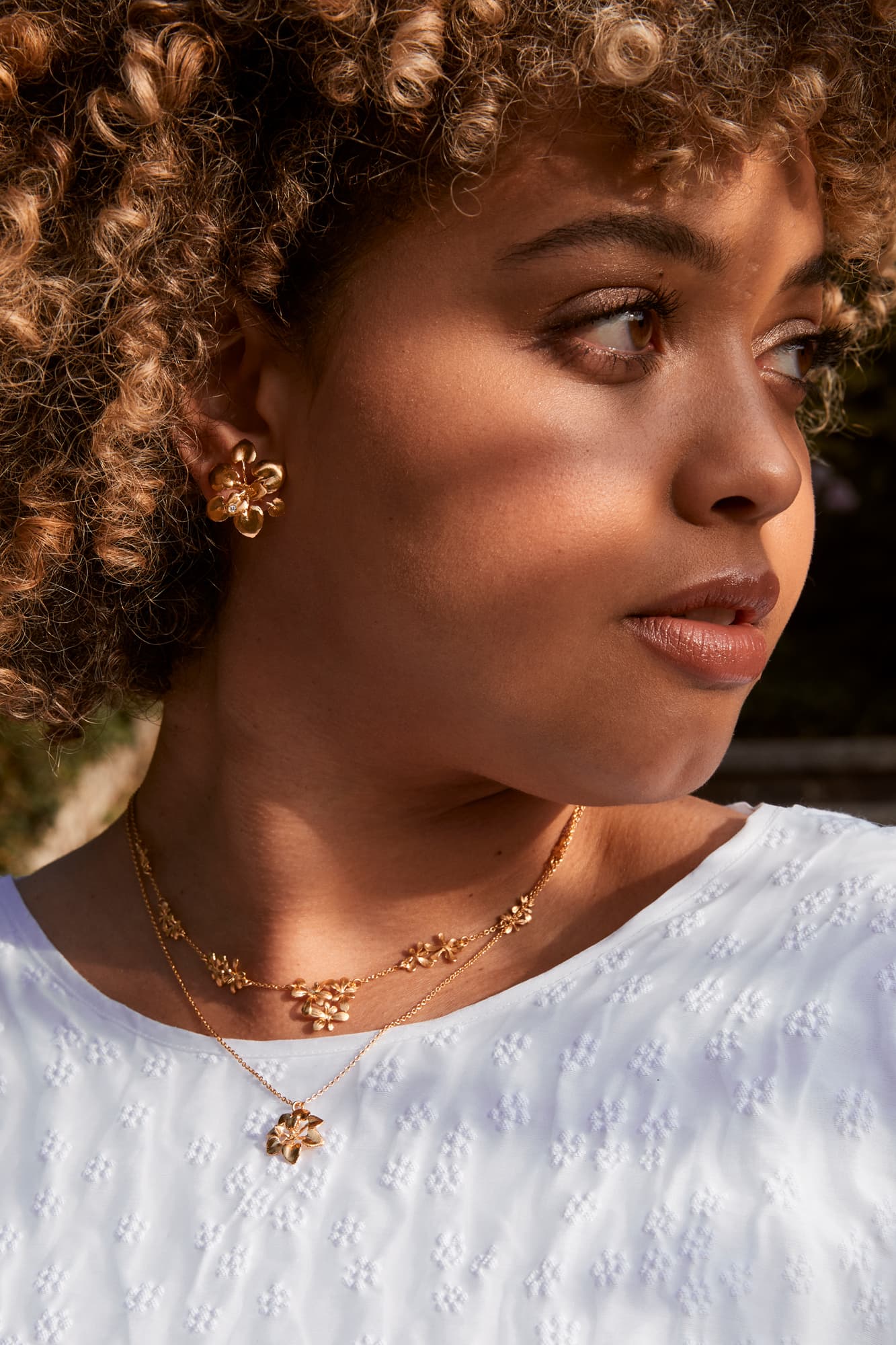 Humble Beginnings started life during the second lockdown of winter 2021 - with many of us taking regular, reflective walks in London. These 'Rosetta' seemed to be everywhere – silently waiting for Spring to come. The team couldn't help but be inspired by the patience of these humble, but ever-hopeful plants.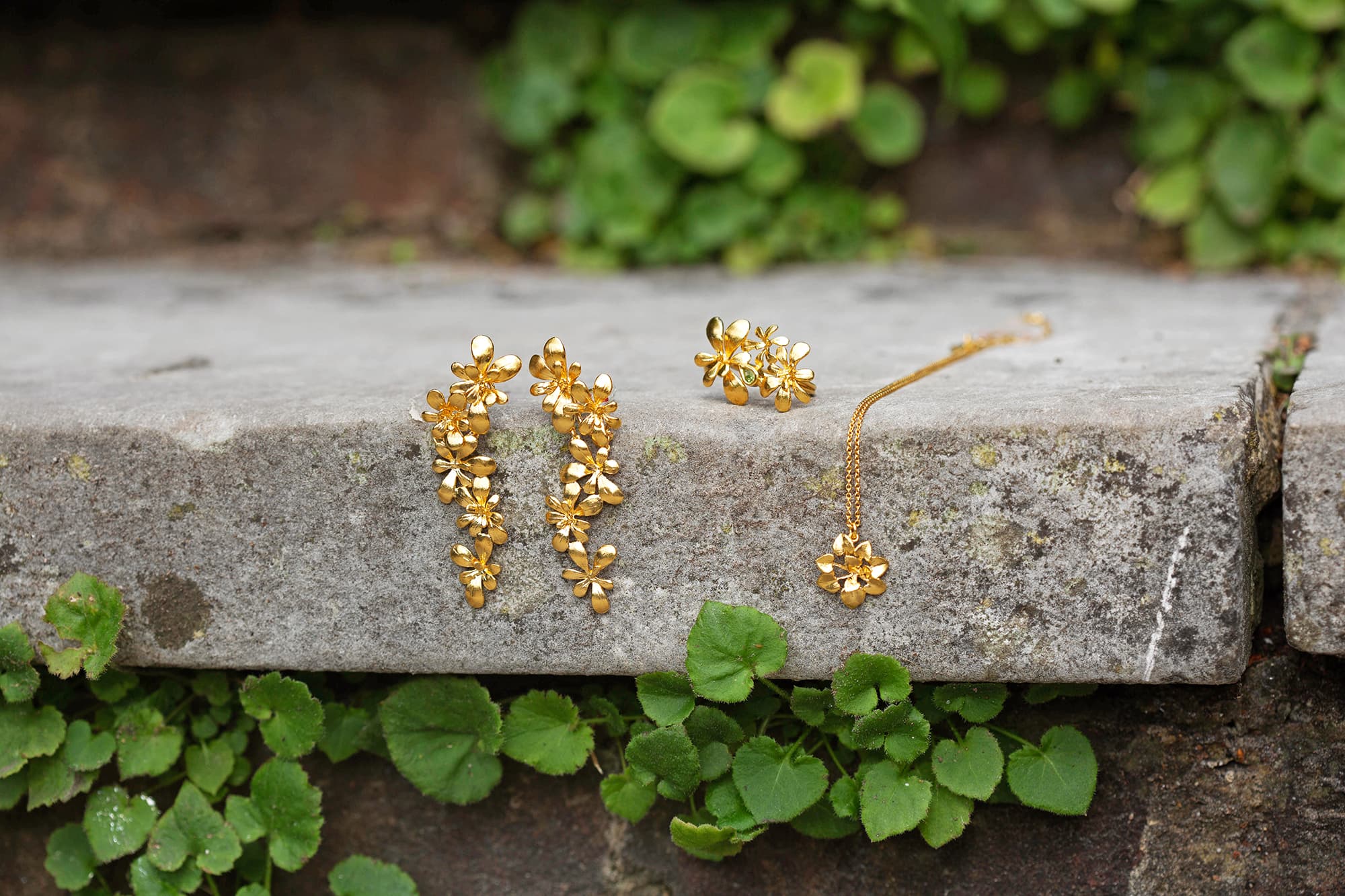 We are proud that Humble Beginnings is the first Alex Monroe collection to come with a Carbon Footprint metric.
Each piece of jewellery is listed with a carbon weight, and an equivalent value. We hope that by being transparent in listing elements of our Carbon Footprint, our customers can feel more informed in their purchasing decisions.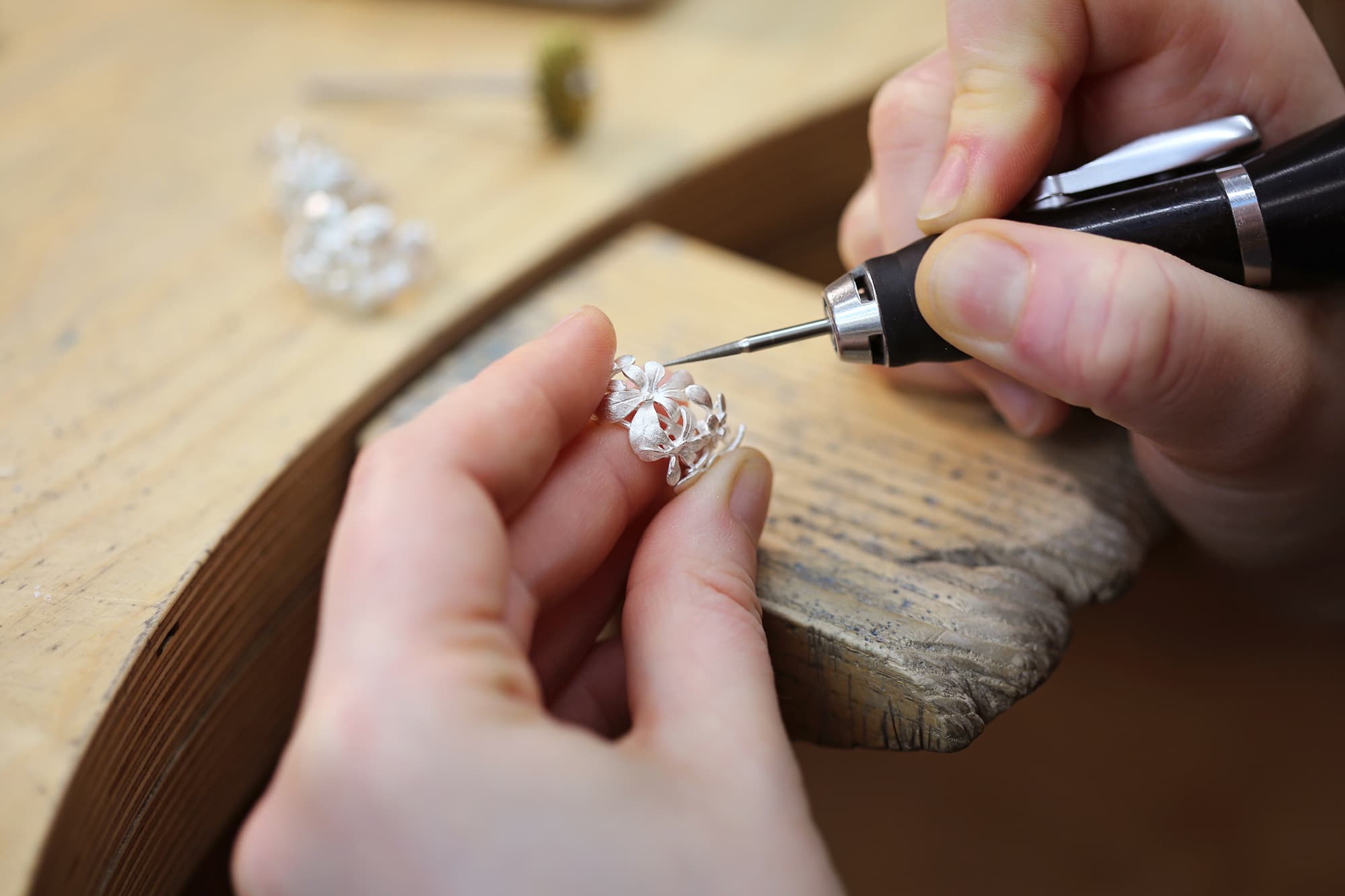 The collection began by studying and drawing different shapes and sizes of leaves. This was followed by piercing out shapes from sheets of silver and using techniques such as chasing and punching to give the leaves a natural, raised shape.
As with all of our jewellery, the making of this collection starts and finishes in our London workshops, working alongside our long term and trusted making partners in Birmingham's jewellery quarter. The pieces are made in Sterling Silver, with the option of a Fairmined Gold plate finish.