Miniature Egg Ring with Grey Diamonds
An 18ct gold dinosaur egg is flush set with natural grey diamonds, in this unique One of a Kind ring.
This ring is ready to dispatch in a size UK L. It can be resized to any size. Resized jewellery is not eligible for return. Please allow up to two additional weeks for resizing.
Read More
Product Description
A complimentary resize is included with all 'One of a Kind' ring purchases.
An 18ct gold dinosaur egg is flush set with natural grey diamonds, in this unique ring. Every Alex Monroe 'One of a Kind' is a completely unique design, marked with a special certificate of authenticity. Handcrafted from 18ct Solid Gold and Precious Gemstones in our London Studio.
Metal
18ct Solid Yellow Gold
Just like you, our beautiful jewellery does need to be looked after.
We have compiled a list of hints and tips for you on how to care for your Alex Monroe jewellery, so it will look as lovely as the day you received it. Many customers continue to enjoy wearing their Alex Monroe jewellery after owning it for 25 years!
We also provide a full repair and re-conditioning service for all Alex Monroe jewellery. If your jewellery is damaged or just needs a little TLC, then please get in touch to receive a quote.
More information on how to care for your jewellery or how to get in touch regarding a repair or re-conditioning, can be found on our Jewellery Care page.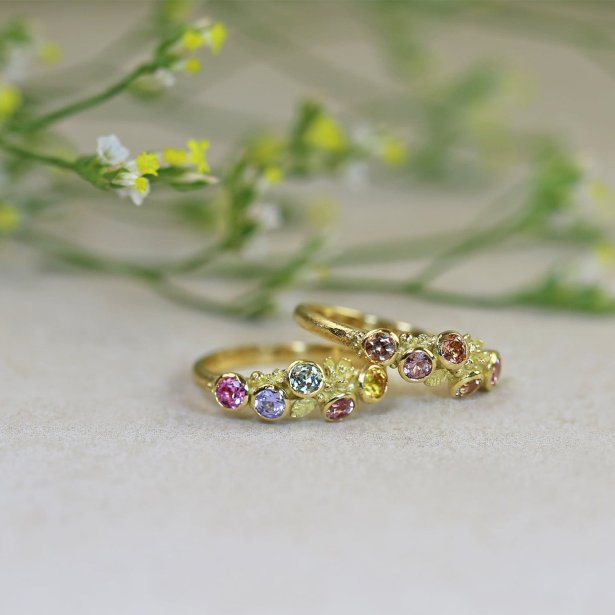 Unique Pieces
One of a Kind
Completely unique designs in Alex's signature natural style, intricately handmade by our Bespoke team in 18ct solid gold, set with responsibly sourced precious gemstones. Every One of a Kind treasure comes with a special certificate of authenticity.
Shop One of a Kind Jewellery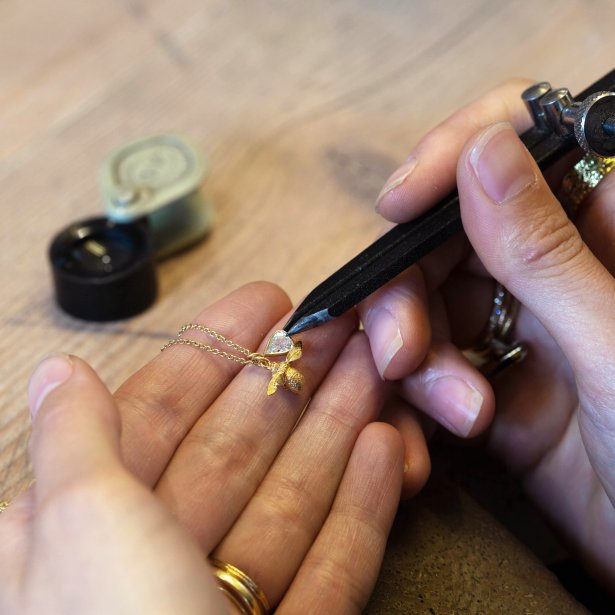 Bespoke by Alex Monroe
We have been hand making jewellery for our customers for over 30 years and our Bespoke team is expertly placed to bring your ideas to life as a unique and personal piece of Alex Monroe jewellery. Click through the link below to find out more about our Bespoke service and make an enquiry.
Discover our Bespoke Service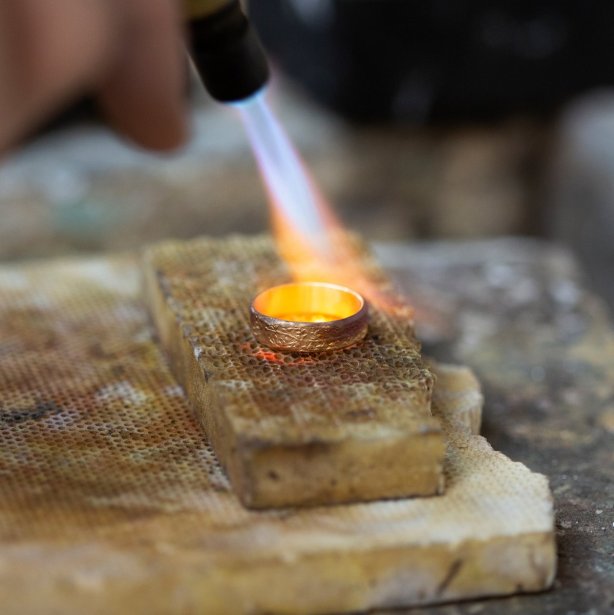 Handmade In England
Alex and his design team create all original designs by hand in sterling silver. An unusual approach to jewellery making which allows them to achieve our signature detail. When our jewellery goes into production, it is hand-finished by our team of skilled craftspeople in our London workshops, and Birmingham's Jewellery Quarter. We're extremely proud that each and every Alex Monroe treasure is and will forever be handmade in England.
Discover here
You may also Like