Two gold birds perch within a pair of silver loops in these charming hook earrings!
We're out of stock... but our jewellers are busy making more!
Let us know your email, so we can notify you as soon as this piece is back in stock. Or contact us
here
to see if we can help in one of our boutiques.
Secure Payments
We use a secure payment gateway and never store individual payment details.
Handmade in England
Every piece of Alex Monroe Jewellery is handmade in England by our team of expert jewellers and craftspeople.
Free UK Delivery & Returns
Product Description
Two gold birds perch within a pair of silver loops in these charming hook earrings! Alex Monroe Jewellery is inspired by nature and handcrafted in our London Workshop.
Just like you, our beautiful jewellery does need to be looked after. We have compiled a list of hints and tips for you on how to care for your Alex Monroe jewellery, so it will look as lovely as the day you received it. Many customers continue to enjoy wearing their Alex Monroe jewellery after owning it for 25 years! We also provide a full repair and re-conditioning service for all Alex Monroe jewellery. If your jewellery is damaged or just needs a little TLC, then please get in touch to receive a quote. More information on how to care for your jewellery or how to get in touch regarding a repair or re-conditioning, can be found on our Jewellery Care page.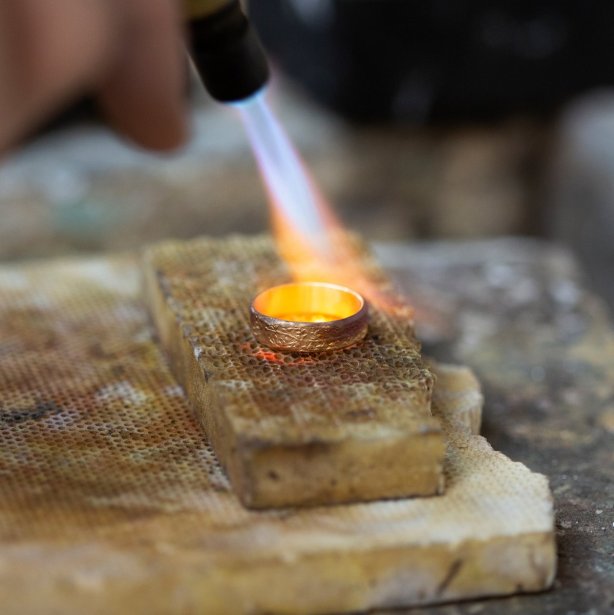 Handmade In England
Alex and his design team create all original designs by hand in sterling silver. An unusual approach to jewellery making which allows them to achieve our signature detail. When our jewellery goes into production, it is hand-finished by our team of skilled craftspeople in our London workshops, and Birmingham's Jewellery Quarter. We're extremely proud that each and every Alex Monroe treasure is and will forever be handmade in England.
Discover here