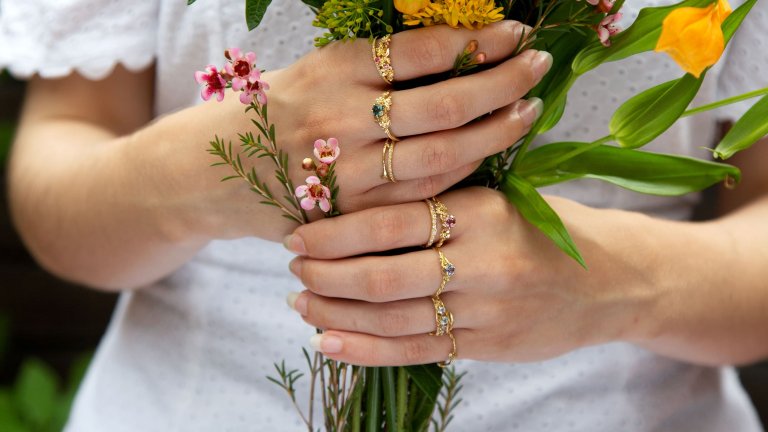 A Guide to Gemstones
Nature's Creation
Magical minerals created by Mother Earth. The beauty, durability and rarity of gemstones have enchanted humanity throughout history, and they have long been used in jewellery design, with the discovery of turquoise and lapis lazuli treasures dating all the way back to Ancient Egypt.
We use coloured gemstones throughout our jewellery, as a precious compliment to so many of our designs. From opals and blue sapphires in our 18ct gold Oceans Fine, to morganites, amethysts and aquamarines in our Forest Jewel rings.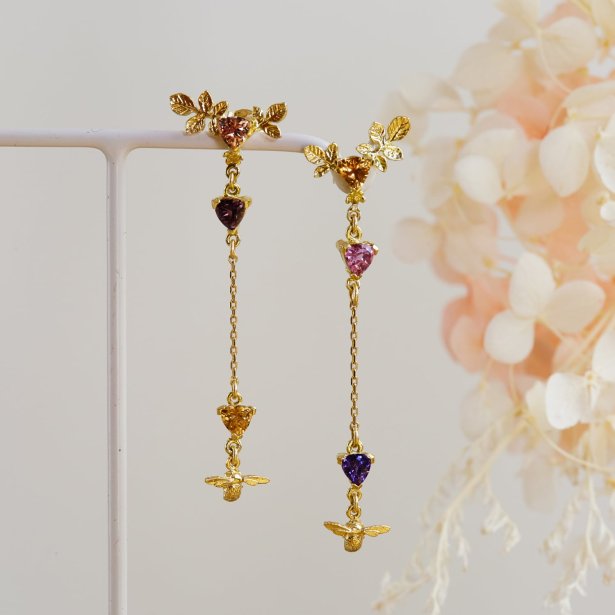 Myths & Legends
The story of gemstones is an old one. 'Jewels' ranging from humble seashells to rough emeralds have been found in archeological sites dating back 20,000 years. It's no surprise that the beauty of gems, their vibrant colours and unusual shapes have inspired civilisations to both imagine and believe all sorts of myths and legends throughout history. Rubies were once believed to cure poison, and aquamarines were once thought to calm the roughest of seas.
Picking the Right Type for You
Choosing your dream stone is an exciting and personal choice, but we would always recommend considering how your jewellery will be worn – for everyday wear we would suggest a relatively durable gemstone. Pearls have traditionally been a romantic choice for engagement jewellery, however they can be easily scratched by other materials. On the other hand, sapphires are highly resilient, making them a popular choice for those opting for colour in their wedding and engagement jewellery. The resistance of minerals is assessed using the Mohs Scale of Hardness. Materials appear on this scale ranging from 1-10 - for example, talcum powder is 1 and diamonds are 10.
Our Favourite Coloured Gemstones