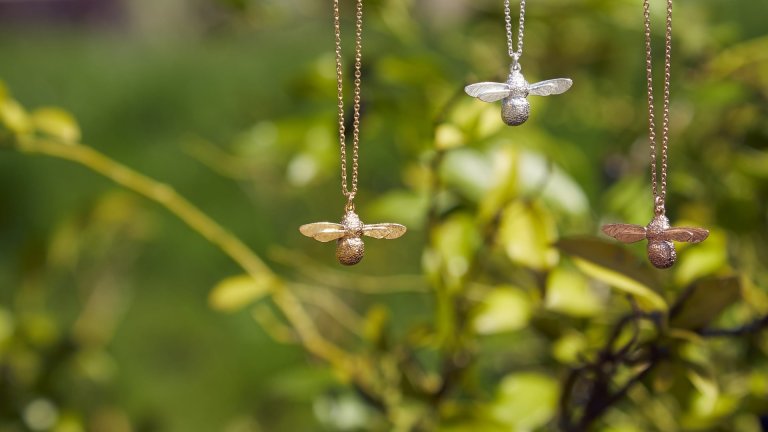 The Beehive
Welcome to Alex's Beehive
Home to a menagerie of bees in all sizes, styles and metals! Alex created his signature and globally bee-loved Bumblebee Necklace over a decade ago, who's since been joined by a whole hive of jewellery! From elegant stripy Honeybees to curious Flying Bees clutching a gemstones and the extra special 18ct Gold Beekeeper Collection. Discover Alex's most famous collection and delight in our hive of bee-autiful treasures!
The Story Behind the Bee
Alex created his iconic Bumblebee more than 10 years ago. In a moment of reflection he's written about the different inspirations behind it and the stories it has inspired since...
Discover what's behind the Bee
An 18ct Gold Anniversary Collection
In 'The Beekeeper', flowers and leaves entwine to reveal miniature bees nestled within. Since the creation of Alex's signature Bumblebee a decade ago, the global bee population is becoming increasingly challenged. In reflection of this, every 18ct gold bee that features in this collection is the smallest, and most precious that Alex has ever made. 'The Beekeeper' is handcrafted from 18ct gold and illuminated with sparkling diamonds.
Discover the Beekeeper
Bespoke Designs
Unique Ethical Sapphire Rings
Ethically sourced from Madagascar, we hold a divine selection of naturally coloured Rainbow Sapphires waiting to be set into a selection of Beekeeper rings in a colour palette of your choice. For every sapphire discovered, a tree is planted in its place. If this is something you would be interested in creating, please get in touch with our Bespoke Service below.
Bespoke Jewellery
Bumblebee in the Jungle
As seen on Holly Willoughby
We were unbeelievably excited to spot Holly Willoughby wearing an Alex Monroe Bumblebee Necklace in the I'm a Celebrity Jungle. The perfect sparkly expression of Jungle style!
Alex Monroe Boutiques
The Bee Wall at 33 Floral Street
Visitors to our new Alex Monroe Flagship Boutique located in London's Covent Garden, would have discovered our famous Bee Wall! Discover over 50 of Alex's signature Bumblebees rendered in a combination of brass and microfibre, created in collaboration with skilled craftsmen based in the United Kingdom. If you keep your eye's peeled, you will also spot them dotted throughout our Boutique!
Discover 33 Floral Street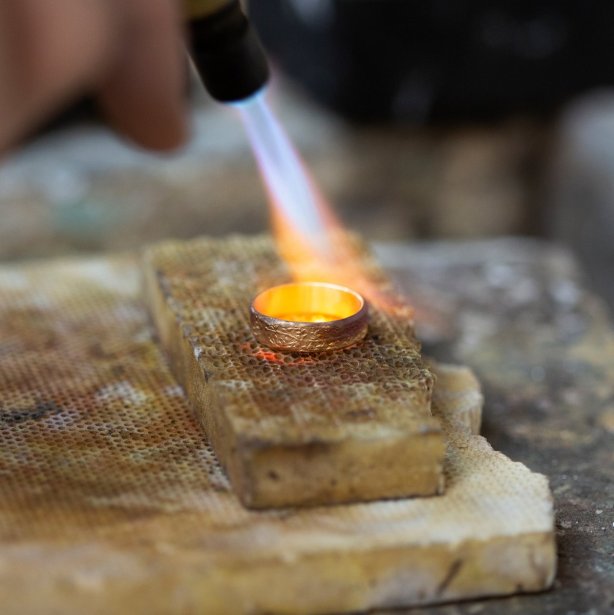 Handmade in England
Each and every piece of Alex Monroe jewellery is designed and handmade in England, from Alex's carefully crafted orignal to our jeweller's finshing each piece in our workshop.
Discover the process here