Home to a menagerie of bees in all sizes, styles and metals! Alex created his signature and globally bee-loved Bumblebee Necklace over a decade ago, who's since been joined by a whole hive of jewellery! A world of curious bees awaits, from honeybees to stripy fuzzy favourites and our extra special 18ct Gold Beekeeper Collection. Discover Alex's most famous collection and delight in our hive of bee-autiful treasures!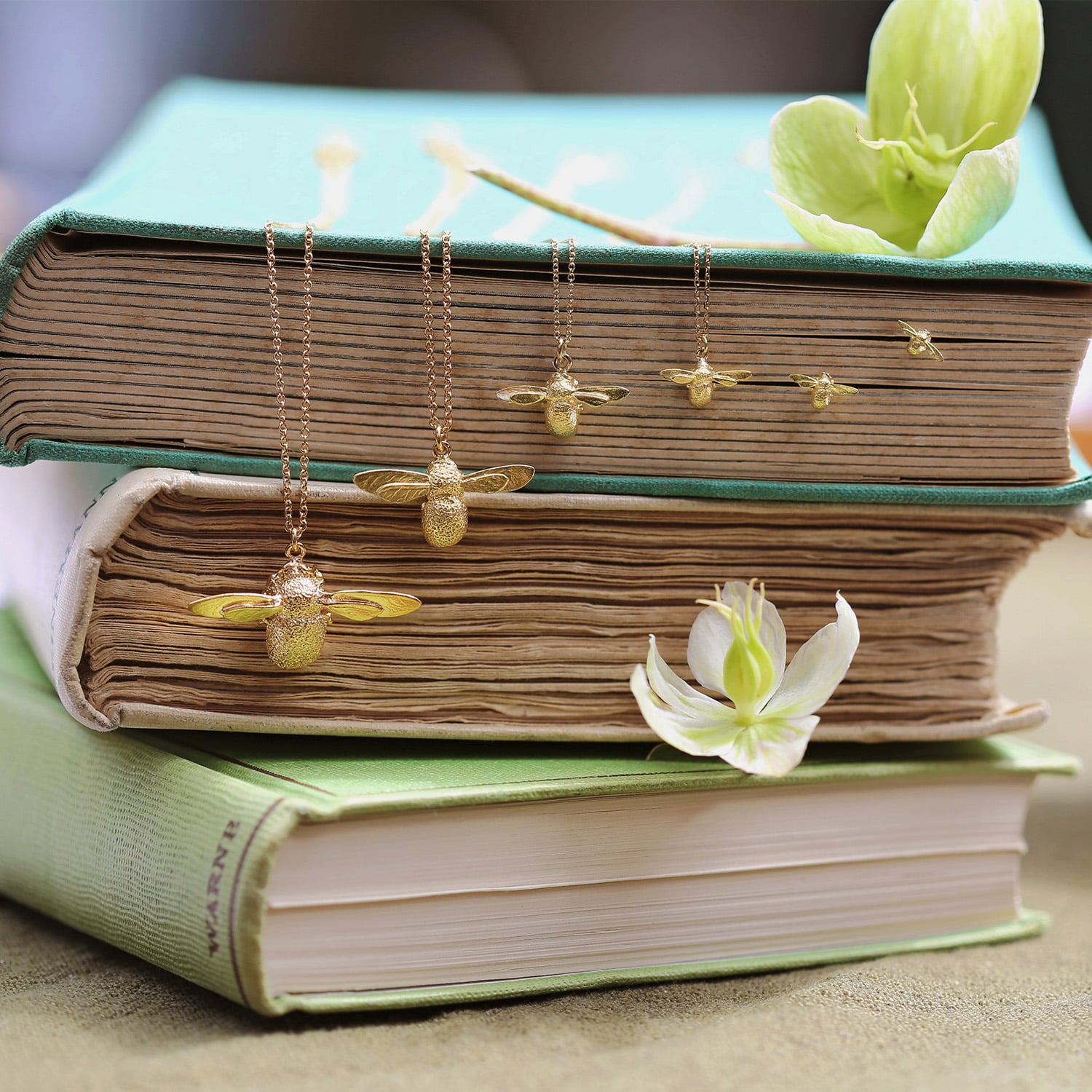 The Original Bee
Known around the world for our Bumblebee necklace, Alex's signature design was first brought to life in 2008. Modelled on a real bumblebee rescued in the garden by his three young daughters, full of personality and intricate details, it's easy to understand how this firm favourite continues to capture people's hearts. Here in his own words, Alex tells the story behind the original Alex Monroe bee!
I had several attempts at making the bee. I wanted it to represent female strength, and a vulnerability. And of course, the bittersweet nature of love.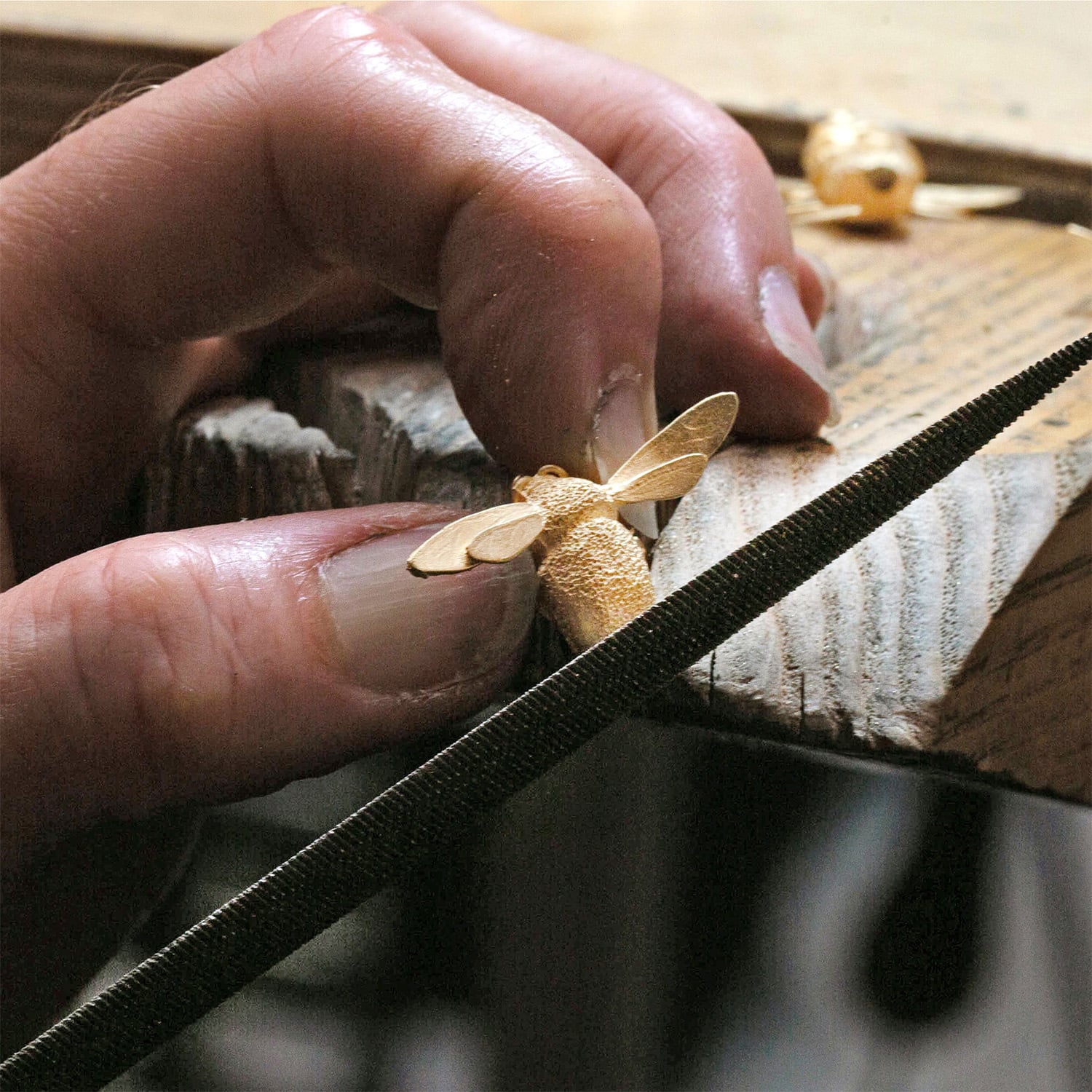 Making the Bumblebee
Handmade in England
It wasn't the easiest piece to make, and I had a few attempts which ended up in my box of failed experiments. One Saturday morning, my girls ran into my workshop clutching a matchbox containing a very velvety bumblebee who had clearly exhausted herself, trapped in the house. This gorgeous little bee became my muse - and the model for the bumblebee I then carved out of sterling silver.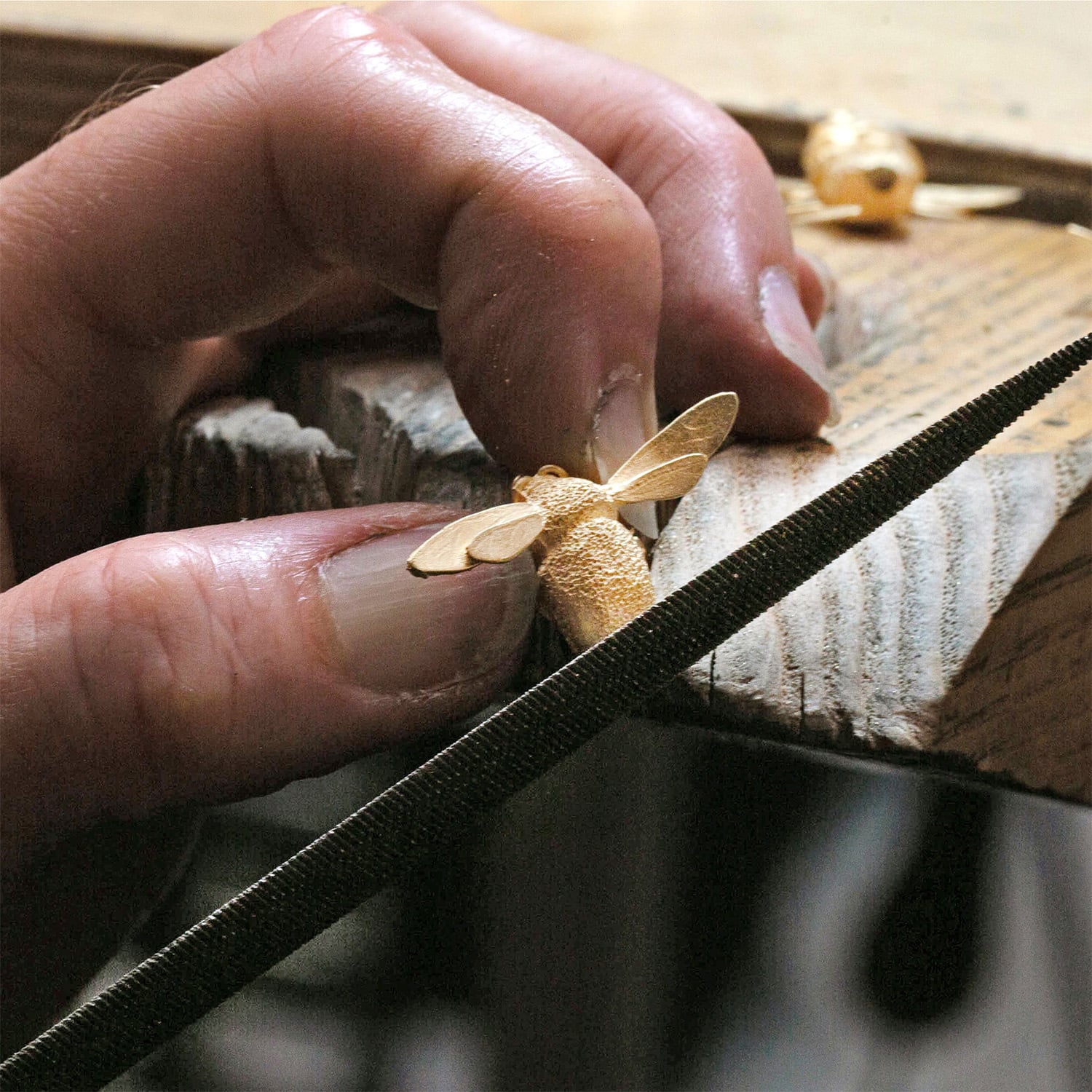 The Beehive
From elegant stripy Honeybees to curious Flying Bees clutching a gemstones and the extra special 18ct Gold Beekeeper Collection.
Discover Here